These are the top ongoing mega projects in Texas, a state in the South Central region of the United States. The list is mainly based on the cost of the projects, the most expensive of which is expected to cost US$ 10bn while the least expensive has an estimated cost of US$ 1bn.
Texas Medical Center (TMC)3 Research Complex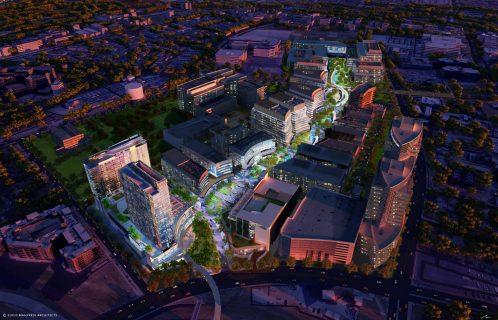 TMC3 is a US$ 1.5bn world-class life science campus project that is being carried out between Bertner Avenue and Staffordshire Boulevard just south of Brays Bayou.
The project includes the construction of a 50,000-square-foot mixed-use facility; a 521-room hotel and a 350-unit residential tower; a building for member institutions; and the first of four industrial buildings that will house research labs, office space, and shared common areas.
It also includes the construction of a Baylor St. Luke's Medical Research Center and a new Baylor College of Medicine School, a mixed-use building with a retail component, and the development of a public space spanning 18.7 acres, including six parks linked in a double helix and 2,000 parking spaces.
Upon completion, the 37-acre TMC3 Research Complex will unite the best minds in medicine, science, academia, and commerce to rapidly drive new research breakthroughs.
City of Austin's Project Connect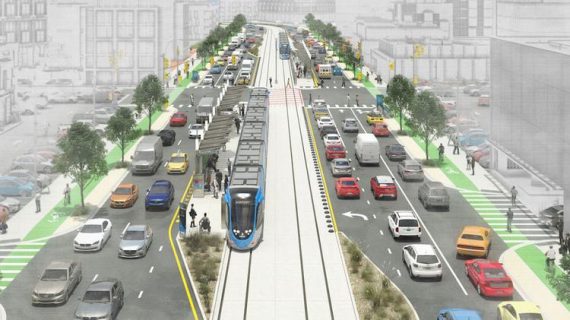 Project Connect is a transit expansion project that is being carried out by the Capital Metropolitan Transportation Authority (Capital Metro), a public transportation provider in the city of Austin, Texas.
With this project, Capital Metro aims to add two light rail lines (MetroRail Blue Line and MetroRail Orange Line), one bus rapid transit line, and one commuter rail line (Green Line) to the already existing Red Line, which will also undergo major improvements as part of the project.
It will also establish 3 new MetroExpress routes (Four Points – from FM 620 to downtown, Oak Hill – from the Pinnacle Park & Ride to downtown, and South MoPac – from the Wildflower Center to downtown), and 15 new neighborhood circulator zones or rather pickup and drop-off locations that will provide first-mile/last-mile service connections to transit stations and other destinations.
There are also plans for MetroBike service, where an all-electric bike fleet will be stationed at transit hubs and integrated into the CapMetro App for bike rentals and payment. The Initial Investment for Project Connect is US$ 7.1bn with nearly half of the costs expected to be supported by federal grants and commitments.
Aktina solar power project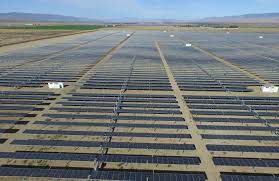 Spread over approximately 4000 acres piece of land located in El Campo, Wharton County, Texas, US, approximately 87miles southwest of Houston, Aktina project is a 500MW photovoltaic (PV) solar power facility developed by Rosendin Renewable Energy Group (REG) and Tokyo Gas America, (TGA), a wholly-owned subsidiary of Tokyo Gas Company.
The project mainly involves the installation of approximately 1.4 million bifacial solar panels that will be mounted over Genius TrackerTM single-axis solar tracker systems from GameChange Solar for boosting power production. The project will also utilize the preassembled GameChange Solar SpeedClampsTM technology for faster installation of the photovoltaic panels.
The electricity generated by the Aktina solar power plant, once complete will be evacuated into the grid through a 345kV high-voltage power transmission line that will be connected to the 345kV Hillje Substation, which is owned by CentrePoint Energy.
The solar farm's output will be sold to the Electric Reliability Council of Texas (ERCOT) wholesale market.
East River Mixed-Use Development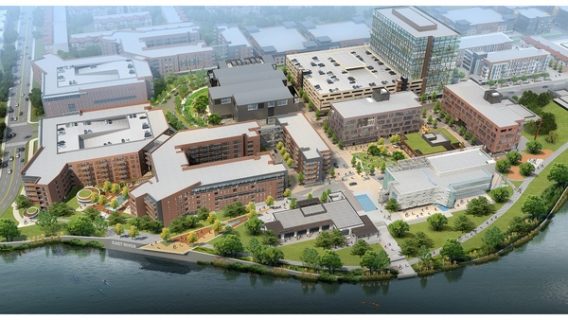 East River is a $2.5-billion, 150-acre mixed-use development led by Midway, a privately owned, fully integrated, real estate investment and development firm in partnership with Cathexis RE Holdings, another Houston-based investment company.
The project mainly involves the conversion of a large swath of land located on the southern edge of Fifth Ward into a mixed-use project consisting of office space, apartments, retail shops, restaurants, medical and entertainment buildings that stretches along a mile of waterfront on the north shore of Buffalo Bayou.
This East River Mixed-Use Development is set to take between 15 to 20 years to be fully completed.
I-35 Capital Express Project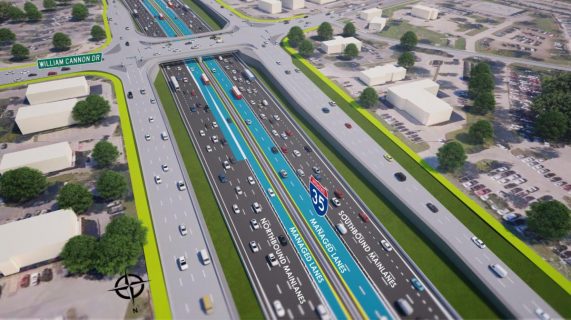 I-35 Capital Express Central Project is a massive, $4.9 billion project that will run through the heart of Austin for a distance of approximately 8 miles along I-35 between US 290 East and SH 71/Ben White Boulevard.
The scope of the project includes removing the existing I-35 decks, lowering the roadway, and adding two non-tolled high-occupancy vehicles managed lanes in each direction along I-35 from US 290 East to SH 71/Ben White Boulevard. The project also entails the reconstruction of east-west cross-street bridges, the addition of pedestrian and bicycle paths, and safety and mobility improvements within the project limits.
Based on the project's timeline, the construction is scheduled to begin by 2025, although this date is still subject to change.
DGD Grassroots Diesel Plant Project at Port Arthur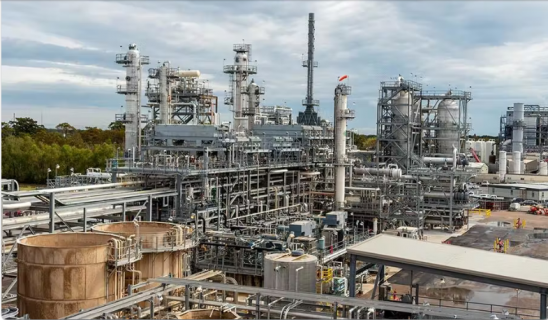 Diamond Green Diesel Holdings LLC (DGD), a 50-50 joint venture of Valero Energy Corp. and Darling Ingredients Inc. is developing the $1.45 billion project that includes the construction of a grassroots 470-million gal/year renewable diesel plant at Valero's 395,000-b/d refinery in Port Arthur, Tex., about 90 miles east of Houston along the Texas Gulf Coast.
The project was approved by both companies boards of directors in late January 2021 and it is scheduled to be completed and begin commercial operation in the second half of 2023.
When combined with the partners' previously announced expansion of the operator's 290-million gal/year renewable diesel plant in Norco, La., the DGD grassroots facility at port author will increase DGD's total renewable diesel and renewable naphtha production capacities to 1.2 billion gal/year and 50 million gal/year, according to the JV.
Sapphire Bay Mixed-Use Development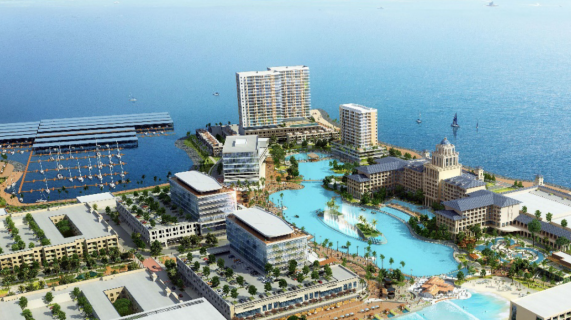 Sapphire Bay is a $1 billion mixed-use development located on the shores of Lake Ray Hubbard, a freshwater impoundment formerly known as Eastern Dallas Lake or Forney Lake, which is located in Dallas, Texas in the counties of Dallas, Kaufman, Collin, and Rockwall, just north of the City of Forney.
Upon completion, the Sapphire Bay will feature nightly performances of choreographed water effects and animated lighting designed by Martin Brinkerhoff and Associates, which has produced award-winning entertainment spectacles for the Walt Disney Company. It will also have resort guests that will receive complimentary access to the Sapphire Bay Surf Village, an attraction with white sand beaches, resort-style pools, a lazy river, swim-up bars, and a 600-foot-long surf lagoon serving seven-foot barrels to advanced surfers and smaller waves to beginners.
The development is set to become a national destination for conferences, vacationing families, residents looking for a unique place to call home, and businesses who want to locate where their employees can live, work, and play.
Golden Pass LNG project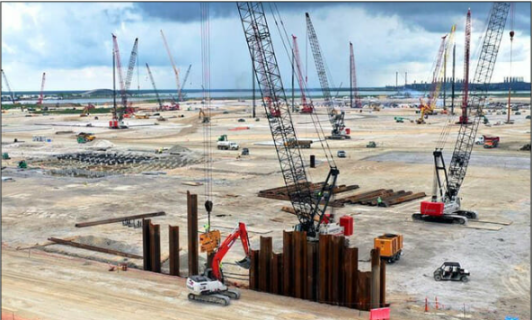 This is a $10 billion project in Sabin Pass, that aims to add a new natural gas liquefaction plant with a capacity of 15.6 million tons a year (3 x 5.2 million ton trains) to the existing Golden Pass liquefied natural gas (LNG) import terminal.
The project scope covers the development of three 5.2 million tons per annum (Mtpa) liquefaction trains, a supply Dock and marine delivery facility, a refrigerant and condensate storage tank, and a truck unloading facility. In addition, the project will also include a feed gas pre-treatment plant, which comprises a heavy Hydrocarbon removal system and an amine system. The turbo-machinery unit for the liquefaction trains will also consist of 12 centrifugal compressors and 6 gas turbines.
The 16 Mtpa Golden Pass export terminal will have an operational life of about 25 years and LNG from this facility will be exported to various countries having FTA with the US, such as Canada, Australia, Mexico, Israel, Korea, and several others.
Fields West Mixed-Use Project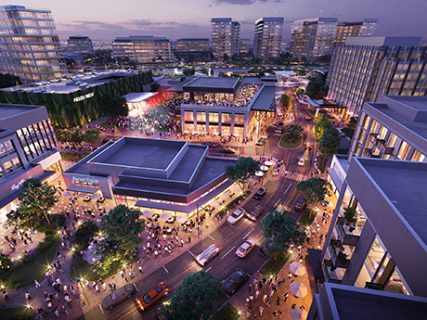 Developed by a partnership comprising Hunt Realty Investments, Karahan Cos., Chief Partners LP, CrossTie Capital Ltd. and the heirs of Bert Fields Jr., the original landowner and namesake of the development, Fields West is a $2 billion mixed-use project coming up in Frisco, a northern Dallas suburb.
The 180-acre project will be located along the Dallas North Tollway within Fields, a 2,500-acre master-planned complex that will include the future headquarters of the PGA of America. While specific Fields West components have not been revealed, the developers have signed a deal with Marriott International to deliver a new Ritz-Carlton hotel to anchor the property. Eventually, the development will include three hotels and offices totalling 4 million square feet. The site will also have retail, eating, and entertainment options, as well as 2,800 residences, according to the outlet.
Fields West, according to project architect Gensler, will be "three times" the size of Legacy West Urban Village, a retail complex within the $3 billion Legacy West development in Plano with more than 300,000 square feet of retail space.