Top Mega Projects in the United Arab Emirates: United Arab Emirates (UAE) is an elective monarchy formed from a federation of seven emirates, consisting of Abu Dhabi (The capital), Ajman, Dubai, Fujairah, Ras Al Khaimah, Sharjah, and Umm Al Quwain, which is a famous destination for tourists owing to its picturesque sceneries, shopping centers, and beaches.
The West Asian country is also getting recognized for developing some of the biggest projects in the world including the currently largest building in the world, the 828-meter tall Burj Khalifa in Dubai. Here are some of the top mega projects in the UAE that you should know about.
Barakah nuclear power plant project
Search for construction leads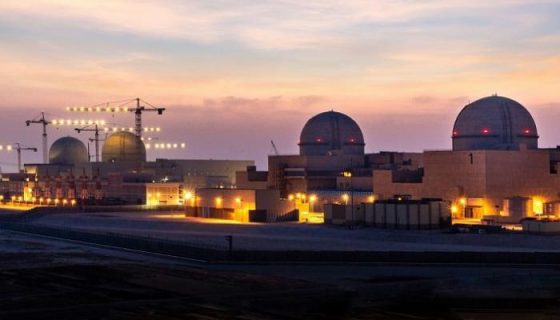 Developed jointly by Emirates Nuclear Energy Corporation (ENEC) and Korea Electric Power Corporation (KEPCO) in the Dhafra Region of Abu Dhabi, Barakah nuclear power plant is the first nuclear power station in the United Arab Emirates and in the Arabian Peninsula and the first commercial nuclear power station in the Arab World.
It consists of four Advanced Power Reactor (APR)-1400 nuclear reactors, two of which are already complete and operating and the rest at an advanced stage of completion. The Barakah nuclear power plant's total capacity is 5380 MW, which is intended to supply up to 25% of UAE's energy needs.
Nawah Energy Company, a joint venture established between ENEC and KEPCO back in 2016, is responsible for the operation and maintenance of the NPP.
Meydan One mixed-use development project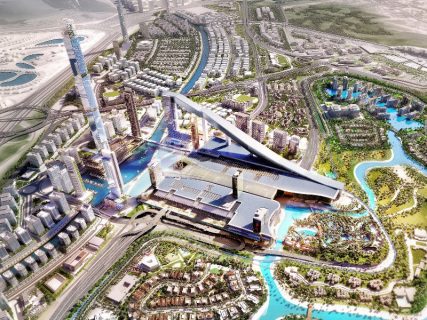 Envisioned as "A Place for Everyone" Meydan One mixed-use development is a proposed urban, vibrant, and mixed-use district that incorporates all aspects of the Dubai lifestyle.
Strategically positioned within the heart of Mohammed Bin Rashid City, the development offers excellent accessibility via automobile, public transport, water taxi, and internal transit systems. Paths, specifically for jogging and cycling, have been integrated into the development as well as a boardwalk that runs along the continuous Meydan One water canal.
Upon completion, the development will be home to a population of 78,000 residents, approximately a quarter of the entire Mohammed Bin Rashid City population.
The key project components within the Meydan One development include; Dubai One Tower, Meydan Marina, Smart Fountain, Civic Plaza, Meydan One Mall, Lagoon with turquoise water lagoon and a beach, Heritage Village, Ski Slope, Water Park, New Town Residential, D1 Park and Five Hotels – 4 to 5 star.
Fairmont Marina Residences Project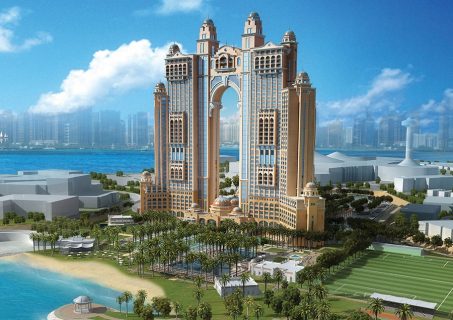 Fairmont Marina Residences Project includes a world-class luxurious addition by the National Investment Corporation that offers a collection of 1 bedroom, 2 bedroom, 2 bedroom, and 3 bedroom hotels as well as apartments.
The project is located in Abu Dhabi and the designed twin-tower development is said to be linked by the Gold Lounge which is located on the 37th and 38th floors. These two floors overlook the Abu Dhabi skylines as well as the open sea.
The location of the Fairmont Marina Residences Project is strategic as it has major access through the major roadways in the country that lead to Sheikh Zayed Bin Sultan Street and Corniche Street. This will offer free access to just about anywhere, including the hotel. 
Mohammed bin Rashid Solar Park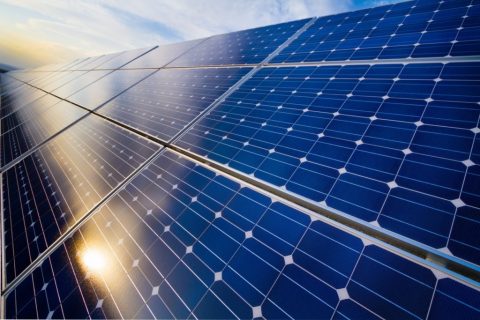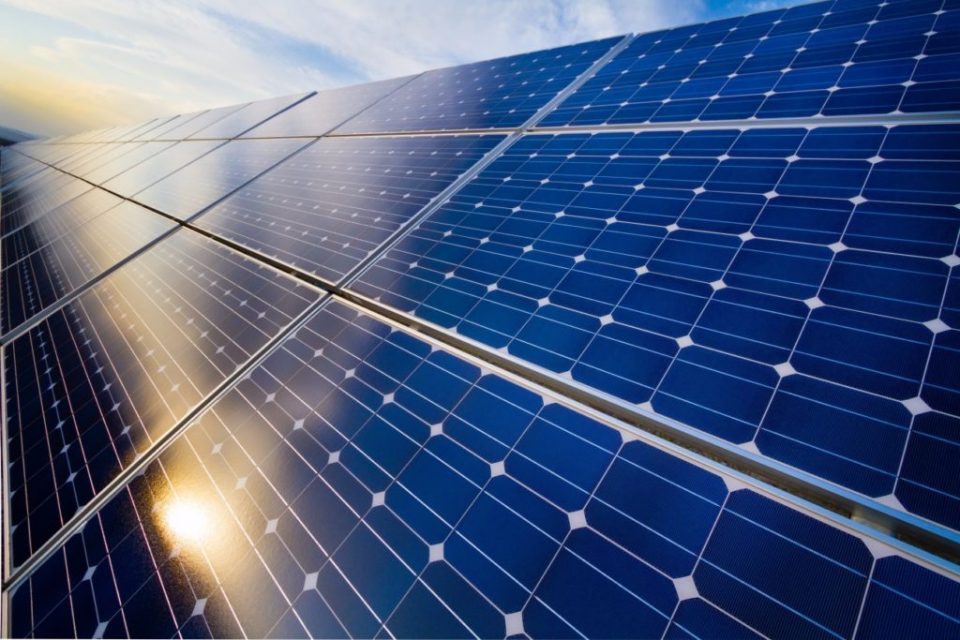 Mohammed bin Rashid Al Maktoum Solar Park is a solar park spread over a total area of 77 km2 in Saih Al-Dahal, which is located approximately 50 kilometers south of the city of Dubai. The project is one of the world's largest renewable projects based on an independent power producer (IPP) model.
Besides solar farms using PV technology, the long-term project, the total capacity of which is set to reach 3,000 megawatts, will also include concentrating solar power (CSP).
Reportedly, the Mohammed Bin Rashid Solar Park will be a key pillar in fulfilling the Dubai Clean Energy Strategy 2050 to increase the share of clean energy in Dubai's total power output to 75% by 2050
Mohammed Bin Rashid City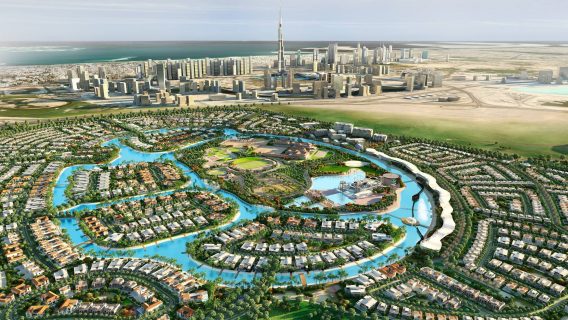 Announced in the latter half of 2012 by the ruler of the emirate His Highness Sheikh Mohammed Bin Rashid Al Maktoum, Mohammed Bin Rashid City, popularly known as MBR City, is one of the biggest mixed-use developments and freehold areas in Dubai.
It is being developed on a 10,800-hectare site, which is 20 percent larger than Manhattan, on empty land to the south of Business Bay and bounded by Al Khail Road (E44) on the northwest, Umm Suqeim Road (D63) on the southwest/west, Sheikh Mohammed Bin Zayed Road (E311) on the south/southeast, and Dubai Al Ain Road (E66) on the east/northeast.
The development comprises state-of-the-art tourist attractions, a hub of leisure activities, the biggest shopping center in the world, a large-scale park, the world's largest man-made lagoon, and 45 million sq. ft. of a freehold property.
SeaWorld Abu Dhabi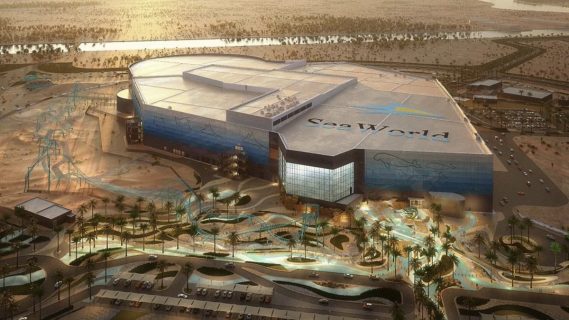 SeaWorld Abu Dhabi is an upcoming marine-life theme park and animal research, rescue & rehabilitation center that is slated to open in 2023 on Yas Island in Abu Dhabi.
Developed by SeaWorld Parks & Entertainment in partnership with Miral, the facility upon completion will feature the world's largest and most expansive marine-life aquarium, housing more than 68,000 marine animals, including sharks, schools of fish, and manta rays, and sea turtles.
Noteworthy, SeaWorld Abu Dhabi will be the first SeaWorld park outside of the United States and the first park without killer whales. It will also be home to Yas SeaWorld Research and Rescue Center, the UAE's first dedicated marine research, rescue, rehabilitation, and return center, providing world-class facilities to support regional and global conservation efforts.
Miral will be the owner and operator of the project under a license from SeaWorld Parks & Entertainment.
Abrahamic Family House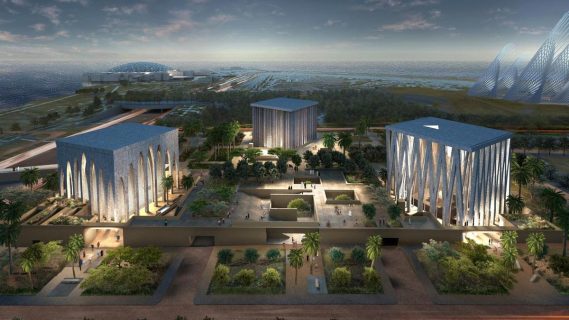 Inspired by the 2019 Document on Human Fraternity, the Abrahamic Family House is an interfaith complex that is being built on Saadiyat Island in Abu Dhabi. It houses a synagogue, mosque, and a church – Imam Al-Tayeb Mosque, St. Francis Church, and Moses Ben Maimon Synagogue, respectively.
Supervised by the Higher Committee of Human Fraternity (HCHF) and closely followed by Pope Francis of the Catholic Church and the Grand Imam of Al-Azhar, Ahmed El-Tayeb, the project will also include a cultural center that aims to motivate people to exemplify the human spirit of solidarity. 
The Abrahamic Family House is mainly aimed to capture the values that are shared across Islam, Judaism, and as well as Christianity.
Etihad Rail Project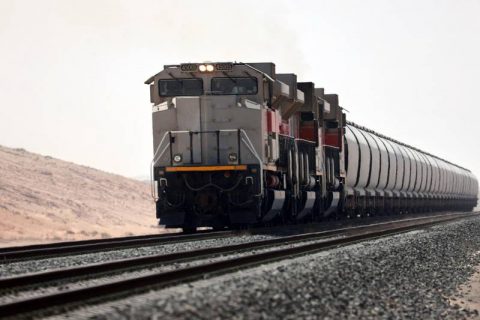 The Etihad Rail is a 1,200 km network that is being developed across the United Arab Emirates, from the border of Saudi Arabia to the border of Oman.
The project is being implemented in stages. Stage one, spanning a distance of 264 km between the inland gas fields of Liwa and Shah to the port town of Ruwais, became operational in January 2016.
Construction of the second phase which is 605 kilometers long from Ghuweifat, on the border of Saudi Arabia, to Fujairah, on the UAE's eastern coast, began in 2020. The first track for this phase was laid in early 2021.
Upon completion, the project aims to link the centers of industry, trade, and population of the UAE. It is projected to grow from running heavy goods services to facilitating the transportation of millions of passengers, all within and between the major cities by 2030.
BAPS Hindu Temple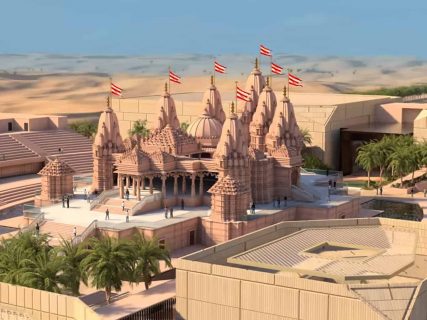 The BAPS Hindu Temple/Shri Swaminarayan Mandir of Abu Dhabi is a traditional Hindu place of worship that is being built on a total of 55,000 square meters of land by the BAPS Swaminarayan Sanstha at Abu Mureikhah, which is near Al Rahba off the Dubai–Abu Dhabi Sheikh Zayed Highway.
Upon completion, the temple, which is inspired by Pramukh Swami Maharaj and blessed by Mahant Swami Maharaj, will be the first traditional Hindu stone mandir in the Middle East. The facility will incorporate all aspects and features of a traditional Hindu mandir as part of a fully functional, social, cultural, and spiritual complex.
The complex will include a visitor center, prayer halls, exhibitions, learning areas, a sports area for children, thematic gardens, water features, a food court, and a books and gift shop.
Hayyan Real Estate Project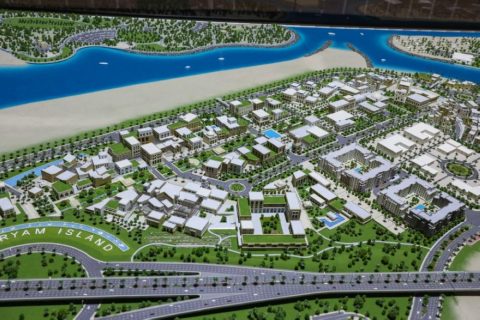 Hayyan Real Estate is close to a US$ 953M project that is being developed in Sharjah, the third-most populous city in the United Arab Emirates after Dubai and Abu Dhabi, as part of the new Sharjah real estate developments, which was launched by the developer Alef Group under the theme, "Making Homes Human".
The Hayyan Real Estate Project covers an area of 8.7 million square feet and it includes a total of 1,836 villas spread across three zones. The villas come in six distinct designs from seven-bedroom mansions to two-bedroom family homes. Each home also incorporates exceptional facilities and amenities with optional design features and finishes for interior and exterior spaces.
The project is set to have the emirate's largest swimming pool, spanning 50,000 sq. ft, along with the largest park within a residential community in Sharjah. Located within 1,000,000 sq. ft. of tranquil surroundings, the park will have football pitches, tennis, basketball, and volleyball courts, a gymnasium, and six-kilometer running and cycling tracks.
Residents and visitors will also enjoy convenience shops, restaurants, a nursery, and a stunning Club House overlooking the lagoon in addition to 80,000 sq ft of organic gardens with at least 40,000 trees.
Al Qusais West Village Project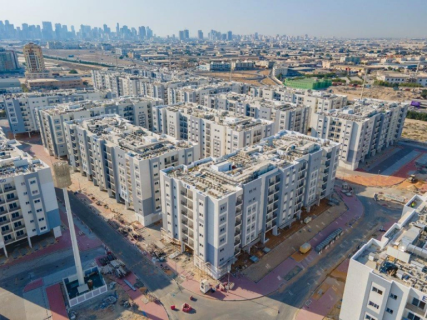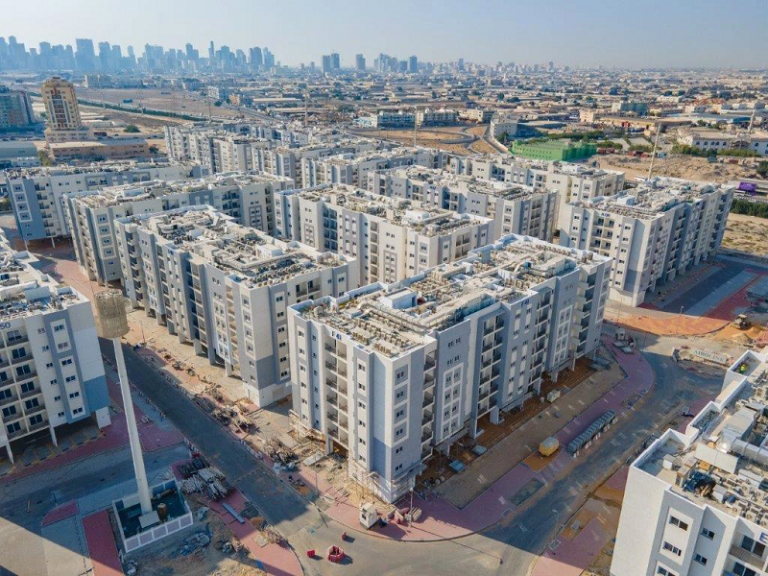 The Al Qusais Project, also known as West Village is a retail development as well as a residential project that is located in Al Qusais, in close proximity to the Sheikh Mohammed Bin Zayed Road.
The project features 62 buildings with units that range from one-bedroom, two-bedroom, and three-bedroom homes as well as studio apartments. It will also include various amenities and facilities that include F&B outlets, a clinic, a supermarket, a community center that will be hosting a number of retail units, and a swimming pool and a gym.
The Al Qusais West Village Project will be in a gated community that features a jogging track that is well over 1,7000 meters. There will also be a tennis court, a basketball court, a football field, a BBQ area, parks, an outdoor area that will include fitness equipment for adults as well as space for children to play, lush green landscaping, and a mosque.
Masaar Megaproject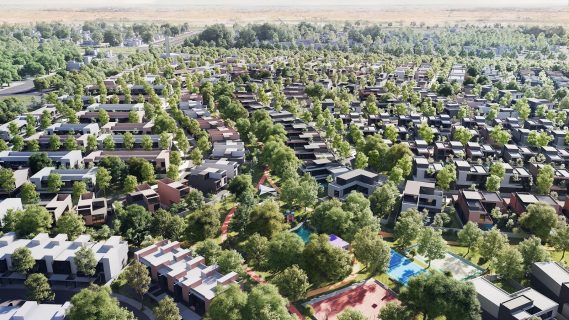 Masaar is AED 8 billion, which roughly translates to US$ 2.18bn, megaproject featuring a vast forested community and a host of leisure attractions that is coming up in be in the heart of the Suyoh district, in Sharjah, the third-most populous city in the United Arab Emirates, after Dubai and Abu Dhabi, forming part of the Dubai-Sharjah-Ajman metropolitan area.
Overseen by real estate developer Arada, the project entails the construction of a total of 4,000 villas and townhouses split into eight gate districts with a 'green spine' of 50,000 trees across 19 million square feet. The area will also boast an experience center due to open in June 2021. The centre will include a children's adventure playground, a skate park, an outdoor amphitheatre and Zad, the popular food district already present in Arada's sister community Aljada. The landscaped and forested precinct will also be the hub for a 13-kilometre cycling network.
The ambitious mixed-use scheme was launched in January 2021.