Aura Light International AB supplies sustainable lighting solutions to professional customers, enabling them to reduce costs, energy consumption and environmental impact. Aura Light is acknowledged for long lifetime, high quality, energy efficiency and customized solutions.
For Aura Light sustainability comes naturally. Instead of feeling resignation towards the climate change, the company believes in being part of the solution. That is why they focus on delivering sustainable products and solutions.
Search for construction leads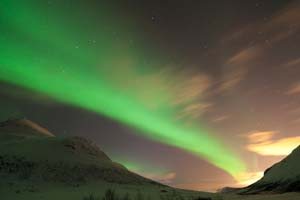 Aura Light offers energy-saving lighting solutions that help customers save upto 80 percent of the energy. This means that the customers reduce their maintenance and energy costs at the same time as they contribute to a sustainable future. The products are backed by solid guarantees. With light sources, luminaries and lighting controls, Aura Light has the total lighting solution for your application.
Aura Light was established in Sweden in 1930 as LUMA and in 1980 the first Long Life fluorescent lamp was produced, based on patented technology. The head office is located in Stockholm, Sweden and the sustainable lighting solutions are sold all over the world, through subsidiaries and vast partner network. Aura Light has about 270 employees worldwide and a turnover of approximately Euro 70 million.
Aura Light's patented Long Life technologies and customized lighting solutions makes them suitable for the African environment, according to Katerina Mestres, Marketing Coordinator Global.
She admits that Aura Light has a list of partners in Nigeria, South Africa, and Egypt but their intention is to penetrate deeper into the African continent and establish solid business relationships with local companies