David Jomeli Malidadi Construction and Supplies operates as a building and civil engineering firm. The company deals with various construction works including civil electrical and steel works, road works, boundary walls and design, office blocks as well as the development of residential, Industrial and commercial buildings.
The company has been in business since 16th October 2007, when it was first registered as a sole proprietor and later became a limited company with the introduction of directors completing over 20 projects including a four-bedroom mansion in Bamburi, a four bedroom bungalow also in Bamburi, a two bedroom flat in Miritini as well as built the Julam Apartments in Bamburi among others.
The company also does water proofing including the installation of tanks and roof maintenance. It also offers landscaping services and the construction of swimming pools, multi-purpose halls, social and entertainment areas among others.
Under the management of David Jomeli, who is the Technical Director and also the owner, the company  aspires to be a viable contributor in the attainment of the Vision 2030 industrialization and construction of affordable, innovative housing for the vast majority of East and Central Africa.
The company's design and construction service team helps eliminate the risks associated with the construction process. They typically save five to ten per cent on overall construction costs, a factor that puts them on the front line in the construction industry. The company also helps ensure projects are completed on time.
Equipment 
The firm heavily invests in modern construction equipment that ensures durable and faster implementation and execution of projects. This includes earth moving, transport and workshop machinery and tools. It has in its possession an array of equipment including concrete mixers, mechanical winch, water pumps, vibrators, grinders, sanding machines, compressor, JCB excavator among others.
David Jomeli Malidadi Construction and Supplies Ltd. believe that professionalism, excellence in service, team work and innovation gives them a cutting edge when it comes to their clients.
Office operations are computerized and this allows them to closely monitor the progress of various projects. The firm uses the latest project management packages in planning, progressing, monitoring and reporting of projects. This consequently enables the organization and its clients find suitable solutions to ongoing projects.
In addition to that, the company is able to pick up any spillage on time and cost. This is particularly beneficial to a client as it reduces losses and massive costs associated with construction.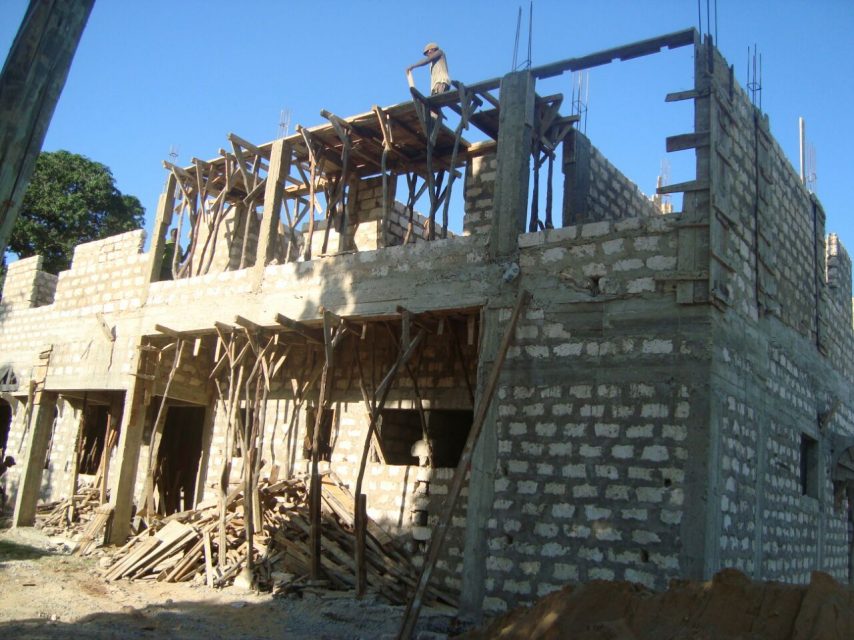 Partnerships
Mr. Jomeli has over eight years of experience in building and construction and is also a board member of the Kenya Federation of Master Builders. His company is certified by the National Construction Authority and is also a registered road works contractor, a reliable indicator of the company's dedication to fidelity to building law and ethics.
The firm works with its strategic partners that include legal advisors, accountants, financial institutions, capital and budgeting services and insurers.
The company has  worked with key players in construction such as Jumbo Interlink Ltd where they partnered in a sub-contract for water works. It also has partners in Germany, whom they have worked with in various projects, training and evaluations.
"We wish to promote joint ventures between local and foreign contractors. We also participate in the Construction Industry Policy draft to make the construction industry more profitable, safe, technological and innovative to the local contractors," Mr. Jomeli said.
Mr. Jomeli participated in the German water partnership trip to Berlin with stakeholders in the water sector.He and several Kenyan government officials including Kilifi Deputy Governor Engineer Gideon Saburi, visited a waste water treatment plant also in Germany. While there he learnt mechanisms on renewable energy solutions and waste disposal.
Apart from construction which is Mr. Jomeli's major field, he also pays keen wind power generation, solar energy, renewable energy technologies, and alternative building materials and technologies. He also does frequent trainings on students.
David Jomeli Malidadi Construction and Supplies, which is based in Mombasa along Freed Building, Moi Avenue/Kwa Shibu Road, seeks to be a significant player in specialized building and interior techniques in East and Central Africa.