For over 35 years, Emmedue has been offering new entrepreneurial opportunities.
These opportunities have lead to technological and innovative solutions such as:
The Emmedue Advanced building system.
The Emmedue Advanced Building System allows:
Earthquake-resistant and thermal insulating structures to be built with great time and cost effectiveness.
This is possible thanks to:
The efficiency achieved on construction sites.

The fast and easy assembly of the Emmedue Panel.
The core of the System is the Panel, which is industrially produced.
The panel is made of a slab of expanded polystyrene enclosed by a double-galvanized steel mesh, and it is completed on site with two layers of shotcrete.
The panels can be produced in different shapes and cover the entire range of elements necessary to build any structure.
Moreover, the height and thickness of the Emmedue Panel can be customized to fit the requirements of the projects.
The Emmedue panel consist of 6 variations, Namely:


They conduct tests and trials on panels and prototypes on a regular basis.
This enables them to obtain certifications and approvals issued from recognized institutions worldwide.
Their panels offer the following characteristics: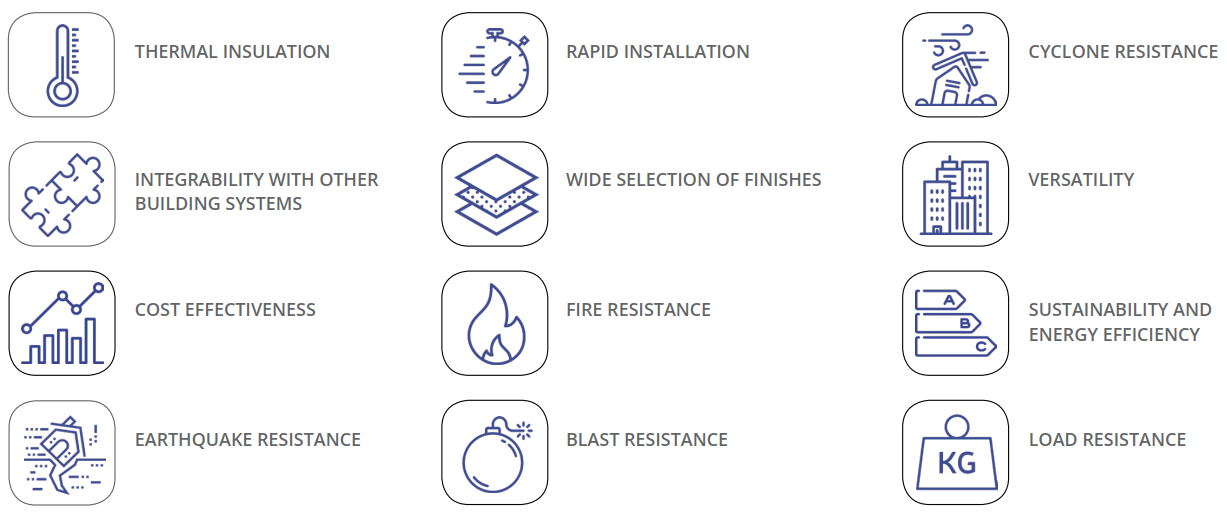 The company operates in a certified quality system according to the standard UNI EN ISO 9001 and UNI EN ISO 14001.
The company boasts of:
70+ production plants in more than 30 countries.
30+ international patents obtained worldwide.
100+ test conducted by certified laboratories.
1,000,000 + buildings carried out with the Emmedue system.