Hi-VAWT Technology Corp. was initially founded in 2005 assisted under the SBIR (Small Business Innovative Research) promoting program which provided by the Department of Industrial Technology (DoIT) of the Ministry of Economic Affairs (MOEA) in researching and developing alternative and renewable energy solutions through the natural resource of wind.Hi-VAWT's official head office, R&D Center as well as the first production line was established at Linkou Township, Taipei County in 2007.
Since 2005, Hi-VAWT has been the designer, manufacturer and patent owner dedicate to the Vertical-Axis Wind Turbine (VAWT) in the enterprise & governmental sectors. Unlike HAWT, the VAWT has the immunity against the turbulence and achieves the lower noise.Our design achieves the lower cut-in speed and higher efficiency. The strength/safety /durability is compliant with UK standard (IEC-61400 derived) tested by the prestigious laboratory TUV NEL (only two VAWTs in the world). Hi-VAWT also achieved thecertificate compliant with Japan standard (IEC-61400 derived) for Japan wind FIT and Korea standard(IEC-61400 derived).  Thanks to many typhoons in Taiwan, we are proud of oursurvival wind speed reaching 3-seconds 60 m/s, verified in the very tough field.(Note: IEC-61400 is the only &professional certification standardin the sector of small wind turbine.)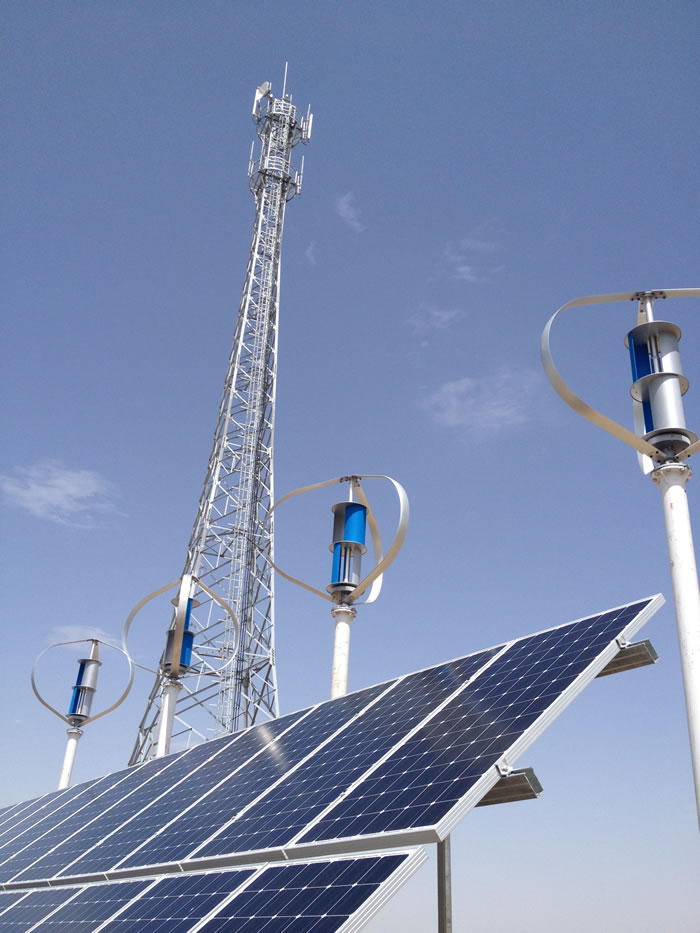 Five models of wind turbine (DS300/300W/700/1500/3000), we have been building the reliability and sustainability in Telecom business since 2007. The proven records of the off-grid Hybrid power system for the Telecom:  SK Telecom, China Mobile and Chunghwa Telecom, and together with around2500 sets of hybrid street lights.
The company's experience in 3 mobile phone operators (MNO) indicating the good benefit in improving the service coverage in rural & off-grid areas.  These MNOs used to suffer from the heavy cost to maintain the power supply for their BTS (Base Transmission Station).   Before installing PV+VAWT solution, one MNO needs to charge his BTS one shift per 2 days.  After that, he charges his BTS one shift per 2~3 weeks on the average. We think the professional customer will be benefited by the correct planning and qualified small wind turbine, while most of others are now suffering from tons of fake toys. Most of traders/resellers in the residential sector are also very small and less sustainable as if they could close the door tomorrow. IEC-61400 standard may help as criteria.
Contribution:
Hi-VAWT Technology Corp
Miles Yeh
[email protected]
www.hi-vawt.com.tw/en/welcome.html