Leading the world in bath and washroom manufacturing since 1954,
Ideal Standard Group works across urban development, architecture and residential design to provide bathroom solutions that shape the future of modern living.
Their products include:
Search for construction leads
Toilets, Bidets, Wash Basins, Taps & Mixers, Showers, Bath Tubs, Urinals, Kitchen Sinks, Commercial Sinks & fountains, Ancillaries and accessories
Their Statistics
Over 9,000 employees world wide.
11 manufacturing sites.
7 millions pieces of taps and basins sold.
1 million pieces of bathtubs sold.
Their long History of innovation & world firsts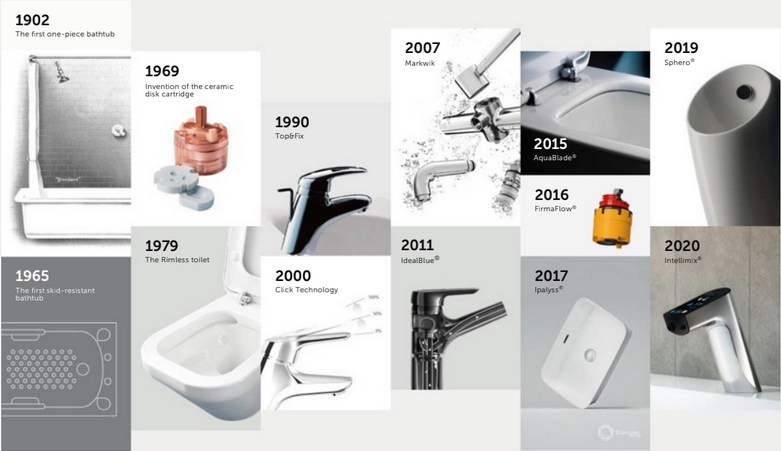 Leading The Way In BIM
Building Information Modelling (BIM) is a new and collaborative approach to designing buildings by using 3D computer models which are loaded with product data.
It was created as a way to help construction industries work in a more efficient way.
Ideal Standard Group partnered with BIMObject.com, the world's leading BIM content platform.
This partnership resulted in over 5,000 models being made available offering realistic and high definition images created from original manufactured drawings.
They models are delivered in different formats such as Revit, ArchiCAD … etc
Long Lasting Fittings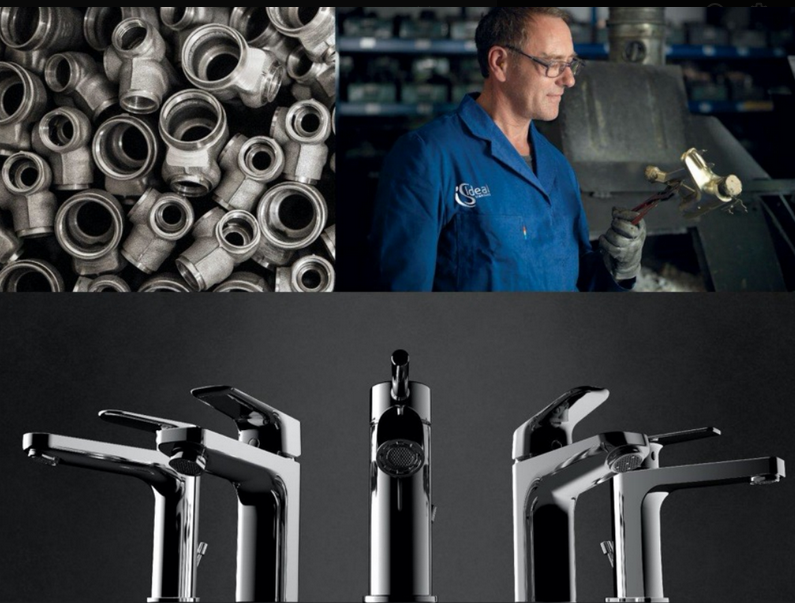 They engineer their fittings in Germany and manufacture them in Europe from solid
brass, well-proven metals and modern plastic materials.
This ensures every product that leaves their plants are robust, hard-wearing and
made according to the highest standards.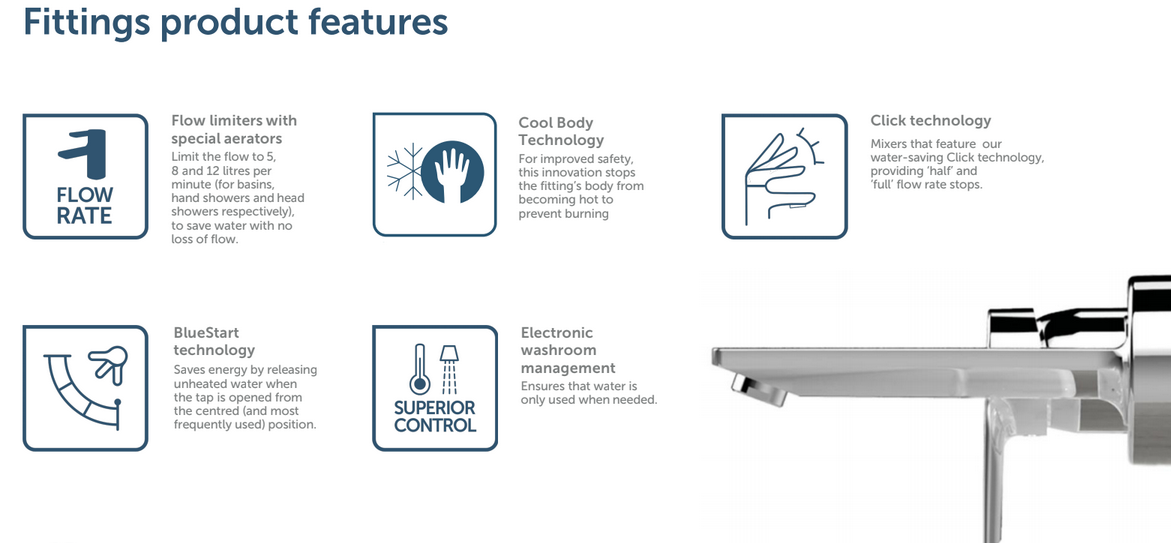 Quality Ceramics
With high-tech pressure casting, automated glaze spraying and environmentally efficient kilns.
Every product is made to the very highest standards using vitreous china and fine fire clay.
They continually work to improve the quality of their ceramics.
Their laboratory checks raw materials on arrival and their vitreous china slip is tested daily.
By making small incremental changes, they now achieve over 85% first fire yield – top performing in the industry.
They follow European Union regulations (EN 997, EN 14528, EN 14688) for testing:
Water absorption level.
WC flushing and leakage.
Load bearing capacity.
Hygiene.
Durability.
Resistance to temperature changes, chemicals, staining agents, scratching & absorption.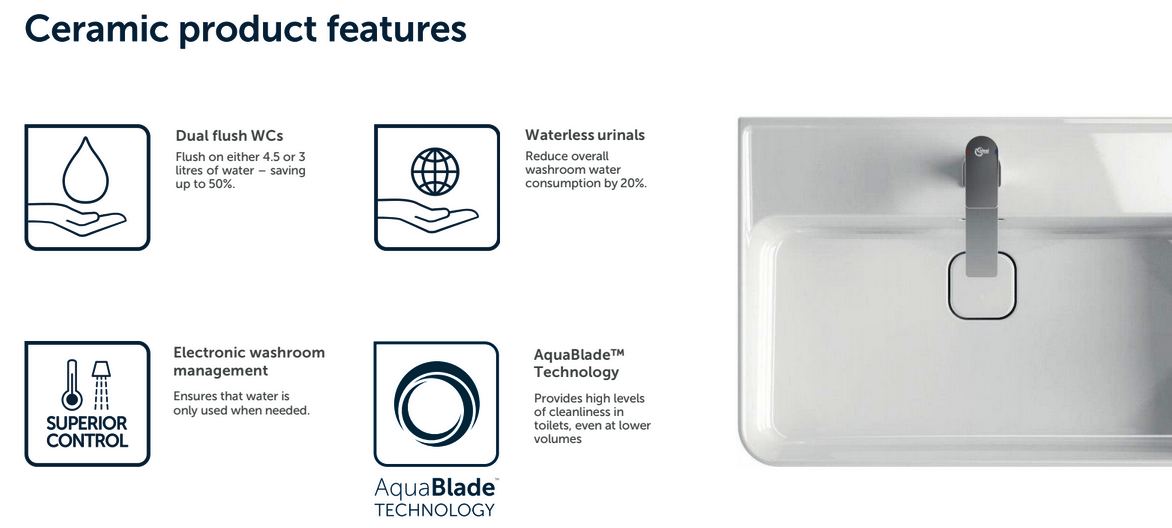 Acrylics exported to more than 45 countries
All Ideal Standard bathtubs are manufactured from sanitary grade cast acrylic sheets manufactured to the strictest quality measurements by "EIAP" and conform to European Standard EN198, NF, and TÜV.
Their acrylics allows for the full realization of design potential, while yielding a tough, sturdy product that is easy to install and maintain.
They offer a wide variety of designs and shapes of bathtubs all available as whirlpools with or without side panels.
Their whirlpool systems and components are all CE & TÜV approved, supplied by
European suppliers.
Whirlpools are manufactured and tested to the highest safety requirements and available in different features and options to suit the luxury of their customers.
Each bathtub is tested for:
Uniformness.
Insulation to heat and electricity.
Load bearing capacity.
Hygiene.
Resistance to temperature changes, chemicals, staining agents, scratching & absorption.
Certifications
Quality management system ISO 9001:2015
Environmental management system ISO 14001:2015
Health and safety management system OHSAS 18001:2007
Energy management system 50001:2011
https://www.idealstandardgulf.com/