The company was founded in Los Yébenes (Toledo-Spain) in 1973 as a manufacturer of dielectric liquids distribution transformers (mineral oil or silicone). Later they ventured into the cast resin distribution transformers, emerging the pioneer in Spain in the wake of its implantation in the year 1982 and later, the manufacturer of power transformers, reaching power ratings up to 160 MVA and voltage ratings up to 245 kV.
From its beginnings till now, they have followed a path of expansion, with a total area of 86.000m2 and a covered plant of 21.000 m2.They manufacture, Immersed in dielectric liquids, Power transformers, Instruments transformers and Cast resin Transformers.
Search for construction leads
They have available the most advanced engineering and manufacturing resources, as well as highly qualified team. This has enabled them to grow both at national and international level with their products installed in the five continents providing wide range of electrical transformers which helps to satisfy the needs of their customers.
Their transformers are available as well in Africa in countries such as, Algeria, Cameroon, Egypt, Morocco, Tunisia, Guinea, Angola, Mozambique and Nigeria.However, the company is at an expansion period, and in case it finds a suitable and correct partnership in a country that has no regular presence, they will be ready to start a new implementation; therefore they welcome inquiries for interested parties from Africa, who will act as agents cum distributors for their transformers.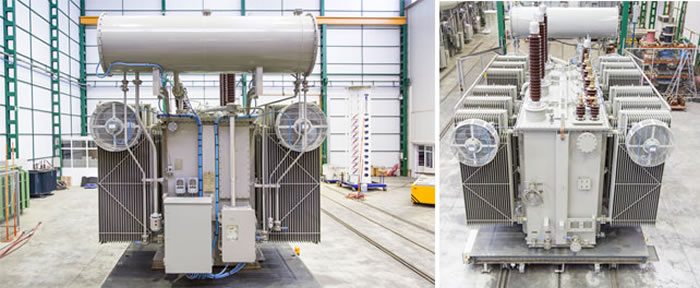 David Gutiérrez Gómez, the Communication Manageradvices potential buyers to consider the added values in a strategic product as transformers and that the most important thing to take into consideration is the experience and quality of the products. He adds that they have a large and proved experience in the market for more than 40 years. This means that during all these years, many customers of more than four dozen of countries, have relied on their quality and still are regularly taking material from them. The quality of their brand name is well known all over the world and highly appreciates within the most exigent customers.
Gómez also commented on the emerging trend concerning the product  that, "Due to the gradually growing demand for the levels of quality and the high degree of competitiveness of companies, we have an objective to ensure that all the products manufactured in our company comply with the legal requisites, the normative ones,  those applicable to the organization, those that are demanded by clients and the requirements that the company has voluntarily defined to fulfil the target of Customer Satisfaction."
They have assiduously participated in several exhibitions including; Myanenergy'14 in Yangoon (Myanmar) and the last fair was in the Middle East Electricity MEE 2015 in the city of Dubai.
Contributor:
IMEFY S.L
David Gutiérrez Gómez
Communication Manager