Herrenknecht is an international family business, and leading supplier in mechanized tunnelling technology and related services. Herrenknecht delivers state-of-the-art tunnel boring machines worldwide for all ground conditions and in all diameters – ranging from 0.10 to 19 meters. As a reliable project partner, Herrenknecht supports its customers with an extensive range of services from the beginning of the project to breakthrough. From the initial project idea through manufacturing, transport, assembly, tunnelling support and spare parts service to disassembly, Herrenknecht accompanies the process at the customer's side.
Tunnel infrastructures run invisibly underground but are essential for social, economic and industrial life on the surface. So together with their customers they work to build tunnel structures trenchlessly and with minimal impact on nature and the environment. Every year in small communities, mid-sized towns and major cities or remote industrial regions, many kilometers of new supply and disposal lines are built. Herrenknecht technology is used in the modernization and expansion of underground water and sewage systems, water transfer tunnels, and oil or gas transport. In coastal cities, our technology is in high demand for connections from and to the sea, e.g. for desalination plants, power plants, or sewage treatment plants.
Search for construction leads
For example in South Africa mechanizes tunnelling equipment is involved in several sewage projects. In Equatorial Guinea a Herrenknecht AVN1500 was used for connecting Batas sewage system to a treatment plant. In Ghanas Kpone Independent Power Project (KIPP) a Herrenknecht machine successfully completed tunnelling for two power plant cooling water lines. The new oil-gas power plant puts the supply of electricity for people and business for the country on the West African Atlantic coast on a more solid foundation. For the cooling water intake and outfall, in the sea-outfall method pipelines are constructed from the coastline into the open sea. The machine (type AVND2000AB) was equipped with a special salvage module as well as a hyperbaric chamber for cutting tool changes under high groundwater pressure.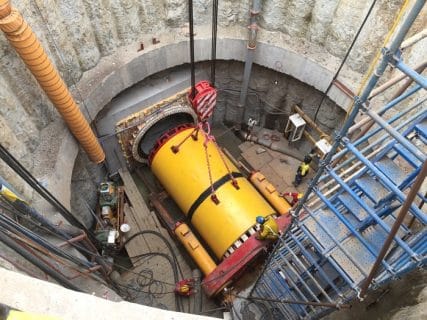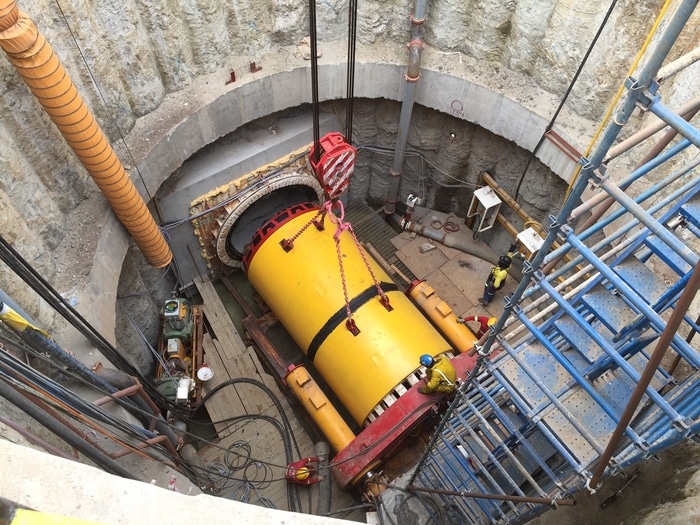 In the energy sector pipelines often span large distances to transport resources such as oil and gas to their destinations. Whether through rough terrain, under bodies of water or over mountains –Herrenknecht's trenchless installation technologies is used to cross small and large obstacles of all kinds. In Nigeria as an example, horizontal directional drilling equipment for trenchless pipeline installation proved it's worth.
Transport: Herrenknecht technology is an excellent choice for the construction of tunnels for metro systems and railway lines within the framework of master plans for transport infrastructure. The expansion of networks has high priority in many metropolitan areas to ensure mobility of residents, commuters and tourists. The Gautrain, a high-speed railway link in South Africa, connects Johannesburg, the capital Tshwane (Pretoria) and the OR Tambo International Airport. 16 kilometers of the 77-kilometer high-speed route run underground. The most challenging 3-kilometer-long section has been successfully excavated by a Herrenknecht EPB Shield. The EPB Shield mastered the challenging route through mainly fine sand, siltstone and clay, with overburdens of only 5 m beneath Johannesburg's city center.
On the other hand, road tunnels can provide relief in the large-diameter range for clogged highways as the can accommodate several lines in one tube or even could be planed as a two-storey transport tunnel.
Mining: In the mining sector, e.g. for copper mines, Herrenknecht offers a broad range of machines for the construction of underground infrastructure in mines. Be it vertical access or production shafts, inclined access ramps, ventilation ducts, or transport tunnels – Herrenknecht technology is suitable for diameters from 0.3 to 12 meters, can penetrate to depths of up to 2,000 meters, and stands for high advance rates and work safety as well as a compact design.