MERTINOKS is the biggest Turkish Company specialized in the production and distribution of Sanitary Wares. They produce all their goods on their own at a factory located in Istanbul under the brand MAXIFOW.
The company started its activities in 1992 with Kitchen Utensils and Accessories Stainless Steel Side Products. As of 2001, it focused on the production of Wet Volume Accessories, Shower Channels, Floor Drains and Hygiene products.
Search for construction leads
Keeping pace with current technology in the most effective way, customer satisfaction, dynamic organizational structure to reach the target level in total quality, and adopting principle of providing better quality products and services has make the company to stand out in the market.
Furthermore, MERTINOKS adds value to the sector with its inventions and innovative structure in order to achieve a stable and global success in today's modern management approach. In line with the expectations and demands of customers, both infrastructure and R & D studies are carried out within the company.
Without compromising the quality of the product variety, increasing market share, reasonable price, high quality and superior service with understanding of their customers helps the company to retain its clients.
Products
MERTINOKS exports its products in more than 60 countries. The firm manufactures the following products: Shower Drains, Floor Drains, Drainage Channels, Bathroom Accessories, Dust Bins, Disabled Accessories, Paper Dispenser
Shower and Floor Drains
DN 50 side and vertical outlet – compatible with PVC pipe connections, blocking odor by water (36mm). The flow rate is 32 liters/min. Resistant against external chemical effects, operating temperature is between – 30°C and +75°C. The grid is made of 304 grade stainless steel.
Advantages
With its 304 grade stainless steel grid, it has a quality and stylish-looking. It can be easily applied at floor. With its odor blocking by water support, it prevents the bad smell coming from the installation. With its adjustable height legs, it can be adjusted depending on the screed concrete. High resistance against the organic and inorganic chemicals, resistant against most acidic and salty aqueous oxidation.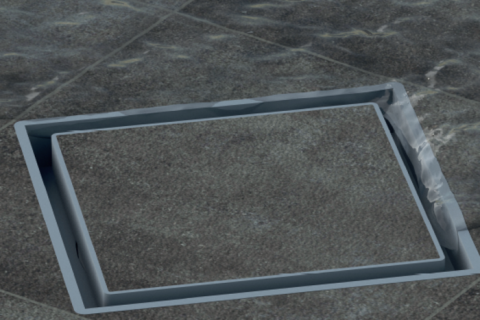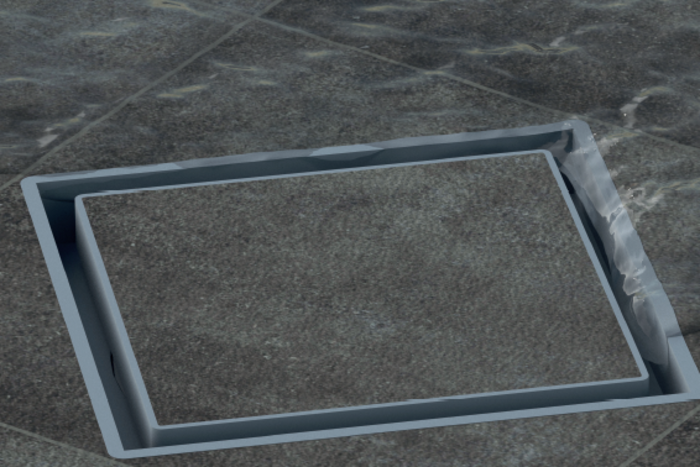 Areas of Usage
Common use of bathroom shower, hospital and hotel shower areas, locker-room shower areas etc.
Customized Production
Grid patterns can be chosen in gold, bronze or other optional colors in accordance with your desire.
Warning
It is not recommended to use high-density cleaners for a long-time.
Modular reservation system
In wet areas, bathrooms and toilets often have acute leaks over time due to inadequate or poorly applied isolation work during construction, untreated capillary cracked concrete, insufficient workmanship, and lateral movements during use over time.
Leakage problems in wet spaces are a common question and it is troublesome and expensive to solve these problems during housing use. This system minimizes any problems that may occur in wet spaces and allows effortless intervention to the waste installation.
The recycling system is designed to ensure the smooth passage and continuity of the waste water pipes, the lines between the walls and floors, and to transport the leakage problems that may occur in the wet floors to the waste installation.