Nilang Asphalt Road Equipments Pvt. Ltd. was established to serve the road construction industry.
The company has an extensive range of road construction equipment including:-
Asphalt Batch Mix Plant
Asphalt Drum Mix Plant with Counter Flow Drum Technology
Wet Mix Macadam Plant
Asphalt Recycling equipment (RAP)
Bitumen Sprayer
Bitumen Decanters
Special Purpose Tanks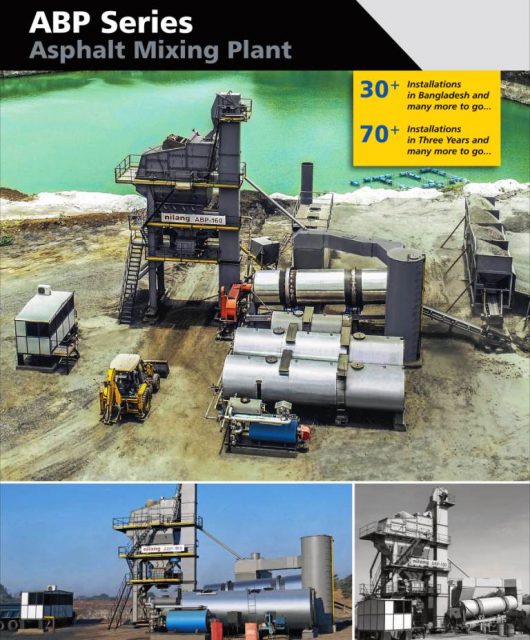 Nilang ABP series plant offers high quality with low investment and operating cost.
It is efficient & productive.
The plant delivers homogeneous mix with the ability to further customize with options like RAP/RAC, additives (plastic or fiber granules, warm asphalt (foam bitumen), etc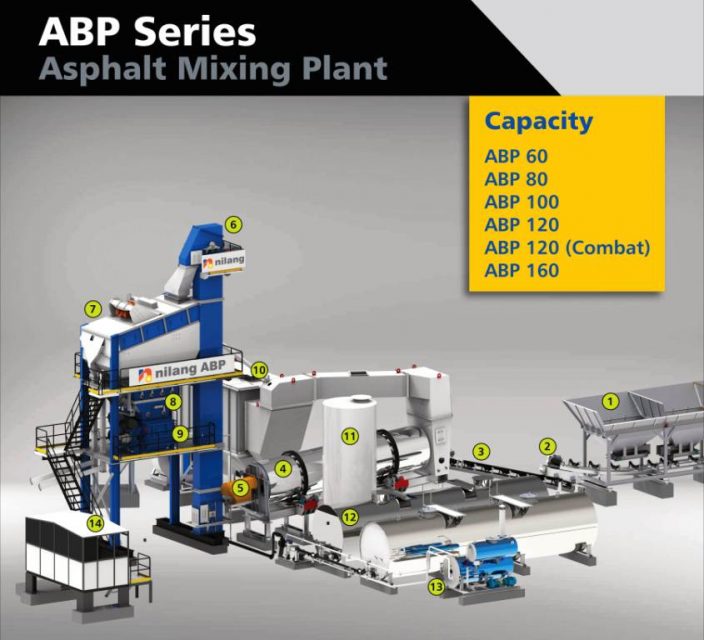 Four bin feeder
Oversize removal screen
Slinger conveyor
Dryer drum
Burner
Hot elevator
Vibrating screen
Hotbin
Twin shaft pugmill mixer
Bag house
Fuel tank
Bitumen tank
Thermic oil heater
Control cabin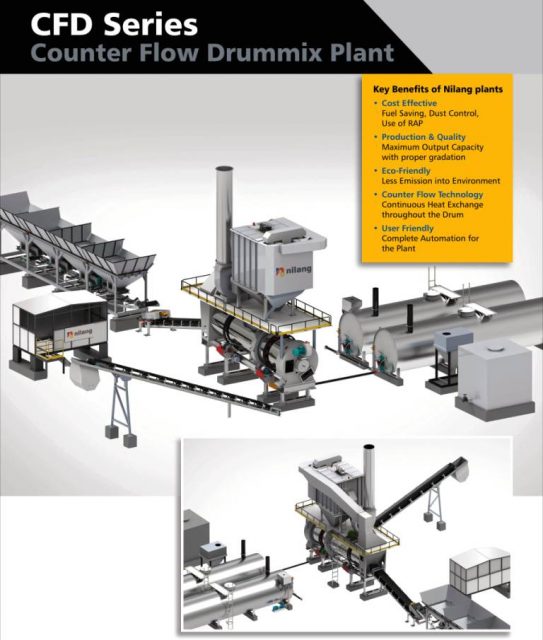 The Nilang counter flow drum mix 90 & 120 plants are efficient and Eco-friendly.
These plants provide the user with friendliness of conventional continuous type asphalt plants with environmentally friendly technology.
It helps to produce asphalt material at a much lower production cost than the conventional parallel flow continuous type drum mix plant.
The main essence of this technology is to save fuel in aggregate heating process while leaving less emissions to the environment.
Also provides future advancement technologies like RAP and various additives.
The company boasts more than 26 years of experience in the asphalt industry, registered as a D&B company.
They have attained an ISO certification 9001:2008 with a state of the art manufacturing facility, covering an area of 35,000 Sq m.
Nilang offer their customers:-
24 x 7 on-line strong service support.
Long term spares support due to up-to-date record of drawings with history file of each plant manufactured.
Competency towards customized changes as per customer's requirements but with-in technological purview.
Installation of Asphalt Batch Mix plant with-in 2 weeks subject to readiness of site & other support by customer.
https://www.nilangasphalt.com/index.html