Precision Storage Vessel is a specialized manufacturer of HVAC equipment's that include Tangential Air Separator, Air & Dirt Separator, Chilled Water Buffer Tank, Surge Vessel, Expansion Vessel, Hot Water Calorifiers, Oil & Gas Fired Water Heaters Simplex and Duplex Basket Strainer, Tee Strainer and Suction Diffuser that are used in high rise buildings, convention centers, hospitals, hotels, and other building projects.
The company's products are of superior quality & long durability for they are manufactured as per ASME Section VIII Div 1 Standards which supersedes all other standards followed in the world.
For example, in the manufacture of Hot Water Calorifiers, if in other standards the vessel thickness is 4 mm, in ASME standards used by Precision Storage Vessel, the vessel thickness will be 8 mm.  With a high thickness shell and internal lining for hot water application, the product can be maintained for a lifetime by recoating the internal of the tank. If the shell thickness is less however internal lining is not possible as wall thickness is not suitable for sandblasting etc.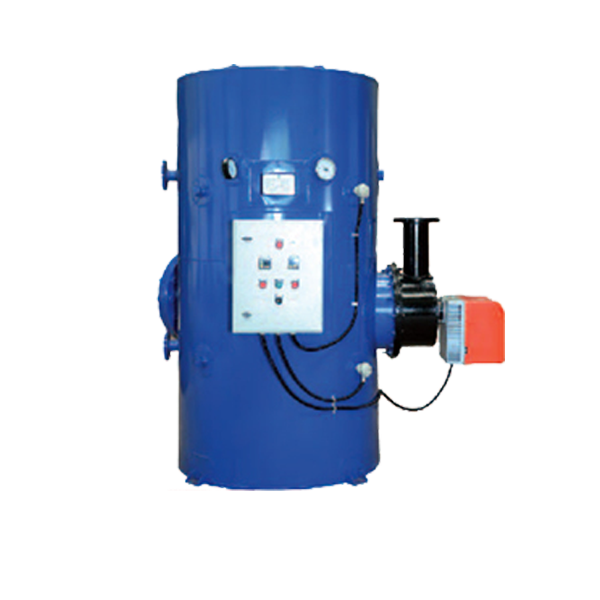 Precision hot water Calorifiers are internally coated with solid copper sprayed at high temperatures and further coated with polymerized epoxy coating approved by NSF61 and FDA. All flanges used in Precision vessels are forged and the vessels are grit blasted to SA 2.5 and then coated with one coat of red oxide primer and with one coat of enamel paint.
Precision Storage Vessel regularly supplies its products to all Gulf countries and the products are already installed in major iconic building projects and industries. The company's Gas-fired water heaters, Hot Water Calorifiers, and other HVAC products are used in Hilton Hotels, Kempinski Hotel chain, Radisson Hotel chain, Sheraton Hotels, Intercontinental Hotels, and Marriot Hotels, etc.
Superior quality HVAC products for the African market
Africa is a growing market which Precision Storage Vessel Company is dedicated to supplying its high-quality products that are already used in developed mature markets in the quest to end the use of cheap inferior quality products whose life cycle is short and which cost almost double the cost of the equipment price plus the downtime due to in-operation of the system after a short time when replacement is indispensable.
Mostly in hotel projects and in high rise buildings, HVAC equipment sourced are supposed to work without any major defects, for at least 30-40 years after which refurbishment is needed. When a good quality product is installed it could even offer services for over the 40 years.
"We always advise or recommend clients to invest more in high-quality products which can last for an extended period of time. The price difference between economical products and high-quality products will always be 10-15%. This price difference when invested wisely in the first place, will increase the life of the project and give you a peace of mind," says Manuel Selva.
"By selecting the right manufacturer you will have peace of mind in using its product. We are not the cheapest and we are not overpriced as well. Without compromising the quality, our products are very economical to purchase and last for a longer time. They guarantee value for your money and they are definitely worth the investment. You can rely on us completely for your requirements."
The company can supply products directly from its factory to any destination in Africa. As of now, Precision products are being used in a hotel and hospital in Ethiopia a country in East Africa and in another hotel in Nigeria, West Africa. Furthermore, the company is looking for distributors in all African countries, who will be trained at the company's factory about the use of the products.
Precision Storage Vessels also supplies steam and hot water boilers under the brand name of Isaac boilers. Quality, long-lasting durable products will always be a specialty of Precision Storage Vessels.