Ramani was founded in 1999 and is now one of the leading geospatial companies in East Africa. From Nairobi headquarters, and office in Uganda, they operate in over 10 countries in the region, providing cutting-edge survey and mapping solutions to the private sector, Governmental and non-Governmental organizations. The company has a great team of surveyors, GIS specialists, photogrammetrists and support staff, all working together to provide the client with an exceptional experience. Operations are separated into two main subsidiaries: Ramani Geosystems and Ramani Land Services.
Ramani Geosystems, with its experienced team and technology offers a range of airborne and space survey solutions providing complete solutions generally for larger areas. Ramani Land Services works on the ground utilizing world-class survey techniques and passionate surveyors to provide the whole range of land survey solutions.
Ramani have a full range of bespoke and off-the-shelf solutions to support their clients: whether it be large-scale regional infrastructure development or small residential builds. Their solutions range from Aerial Photography and LiDAR Surveys, satellite imagery, land survey, online services, as well as GIS and Mapping, and are tailored to meet project requirements for various applications. Their online services, Ramani Online (RO), provide the web based platforms for accessing Ramani CITIData, their vast library of imagery and spatial data captured over the years for cities and towns in East Africa as well as client data when required.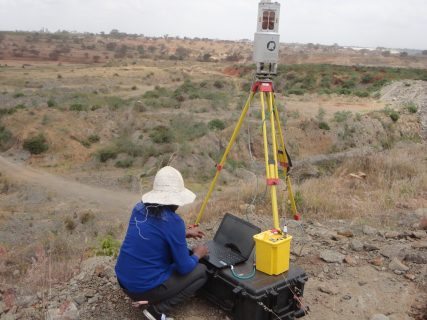 The company is a team of over 80 dynamic and qualified East African geospatial professionals who have a passion for survey and mapping and the successful completion of projects. With over 17 years' experience, and a 24-7 processing center, the team is professional and enthusiastic in delivering world- class solutions; plus they are confident in delivering the clients' projects on time and on budget, all done here in East Africa.
Ramani has also invested in the latest survey technology which involves the use of 3D laser scanners in survey and mapping. This new technology can be utilized in different forms which include: Unmanned scanning systems-drones that transmit laser beams to the ground for scanning, terrestrial system which is a ground based physical equipment, airborne systems which are used for aerial 3D mapping, mobile systems which are placed on trains, vehicles, motor bikes and speed boat; and seaborne systems which are used to map the ocean floor for bathymetric surveys.
According to Mr. Wycliffe Abiero, Managing Director at Ramani Land Services, investing in 3D mapping systems is vital as the benefits accrued are many."The systems are no longer as expensive as before but require a lot of skill and practice to get the gist of it and do much more. They come in different forms but the product is usually the same. Depending on what you really need and how accurate you need it, will inform what you need to go and shop for. If you want to map inside a structure, you will not go for the aerial LiDAR system which is much expensive, you will for the unmanned system which is slightly cheaper. But if you want to map an entire city, you will go for an airborne system because of its size," he said. "Therefore, the price will always depend on the specifications you really want to achieve," he added.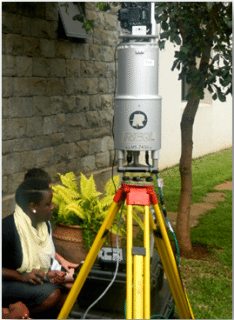 The Managing director insists that, it is upon you as an investor in the industry to provide a niche in the market. "You must be unique and competitive: always on top of knowledge because the client will always expect the best when they come to you. It is upon you to figure out how you can be efficient and at the same time providing the client with what they need," he said.
"To be efficient is a huge cost; but that is what makes the client come back to you, " he affirmed.