Seyani International Co. Ltd is a leading construction company in Uganda. The company has a rich history that dates back to 1978 when two enterprising brothers saw an opportunity and a gap in the construction industry and chose to embark on revolutionizing it by executing renovations works and subcontract projects under established contractors. Seyani International Co. Ltd was established in Uganda in August 2000.
The remarkable artistry the company exhibited in its early stages led to an exponential demand for its services and earned its prerequisite experience, resulting in its decision to bid for main contractors. Today SICL has gained a reputation for themselves and are a beyond a shadow of a doubt the best in general building construction.
The company has indeed grown by leaps and bounds and has not only been marked by profitability but also the extension of fabrication departments, as well as acquisition of new plants and equipment. The opening of structural steel fabrication workshops, stone cutting (quarry) section, joinery and carpentry workshop, have allowed SICL to be self-reliant and execute projects entirely in-house thus enhancing on quality and speed controls.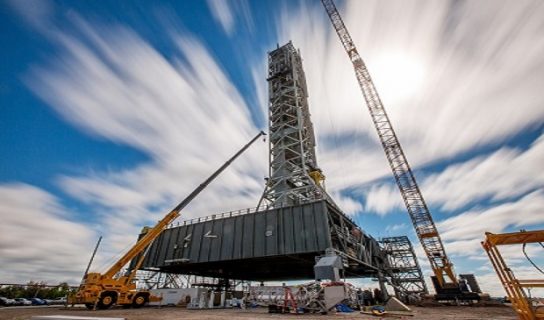 Professional management of contracts
Their state of the art tower cranes, truck mixers, mixer machines, scaffolding, trucks among other equipment has dramatically increased the company's capacity to undertake building projects of different magnitude and nature.
In their continued journey of growth, the company has added to its fold an aluminum fabrication workshop that has been necessitated by the ever-changing aspects of modern buildings glazed in aluminum claddings and facades.
The company has with time become synonymous for not only building structures but also fostering lasting relationships, by emphasizing on professional management of contracts thus providing a serene business environment for the client and the entire project team. Part of the success is attributed to its commitment to deliver quality and timely contracts to clients ranging from private developers, institutions, corporate companies to the international community.
Projects done
Its building profile revolves around the building of commercial buildings, commercial outfits. Education, financial, healthcare, industrial & manufacturing, Petroleum & leisure, Residential & social house and warehousing and distribution, Centre's and markets.
They have been involved in numerous projects including working with many high-profile Ugandan Corporate and Governmental organizations such as; Air Uganda, Allied Bank International, Bank of Africa, Barclays Bank Ltd, British America Tobacco Ltd, Comprehensive Rehabilitation Services of Uganda, Kakira Sugar Ltd, Ministry of Energy and Mineral Development, Ministry of Local Government, The Bugolobi Village Mall Ltd., among others.
To serve and satisfy their diverse customer needs the company sticks by its mission to be the preferred construction, facilities, and associated service partner, striving to deliver the highest quality of craft. Thereby providing a wave in the building and construction industry.