Solar Cookers International's mission is to spread solar thermal cooking technology to benefit people and environments.
Solar Cookers International works to solve the problem of inadequate household energy facing nearly 3 billion people on our planet.  Since human health, quality of life, and environments are affected by cooking fuel choices, we offer a solution to the difficult choices nearly half of all families make every day: whether to buy fuel, or to buy food and other family needs.  The sun's free energy is a viable solution for all who live where the sun shines.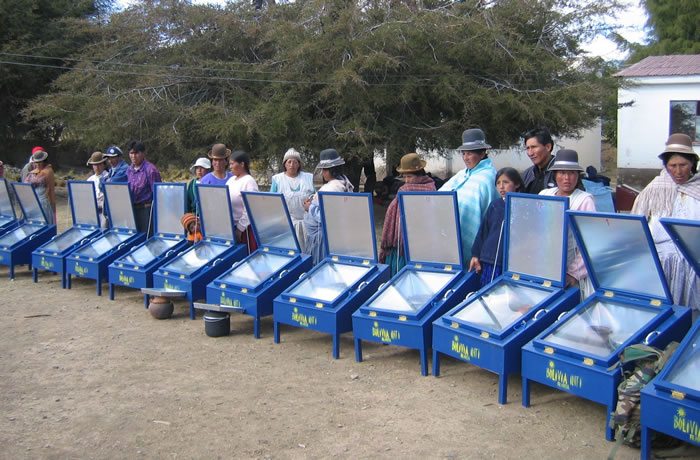 Solar cooker technology is a sustainable and environmentally responsible tool which helps families fight poverty and disease, and changes women's and children's lives for the better.
What distinguishes Solar Cookers International is our combination of projects, partnerships, advocacy and outreach to the global solar cooker community.  Solar Cookers International engages and energizes the company network, supporting more than 500 organizations and individuals around the world to share solar thermal cooker knowledge, particularly with those who have the greatest need.
Early in its history, Solar Cookers International identified an urgent need for refugees and villagers in Africa to cook and pasteurize water.  It has designed a panel solar cooker, the CooKit, to meet this need.  Today, the firm works with partners globally to address health and energy needs in a variety of sensitive populations and environments.
Solar Cookers International provides information and connects you to the partnerships you need to bring simple, effective and appropriate solar thermal cooking technology to people who are interested in changing their lives by changing their cooking tools.
The company sells some products through its online store, available at http://shop.solarcookers.org/?cn=Solar+Cookers&c=27  Solar Cookers International also manages the Solar Cooking Wiki (www.solarcooking.org), where you can learn more about solar cooking and find additional solar cooker designs and manufacturers worldwide.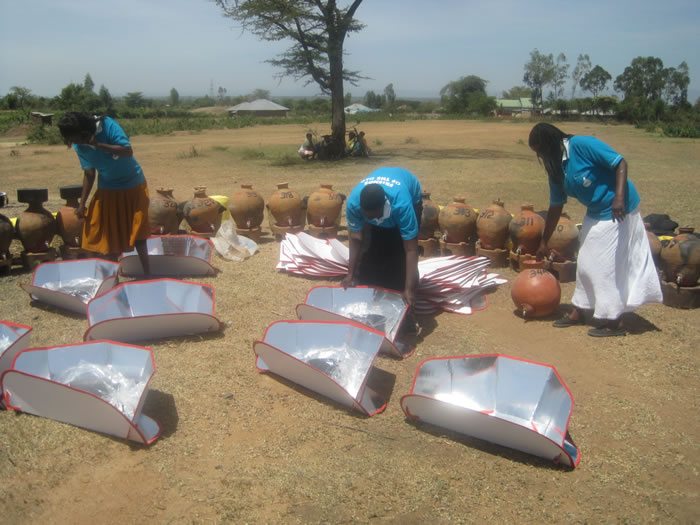 The company combats poverty, supports local economies, and preserves human dignity. It is also motivated to change and save lives with solar thermal cooking technology.
Benefits of solar cooking
·         Zero emissions
·         Saves fuel and money
·         Benefits the environment
·         Pasteurization of water capabilities
·         Sustainable, unlimited source of energy
·         Reduces smoke inhalation and smoke related diseases (including respiratory and eye diseases)
·         Food can cook unattended
·         Preserves nutrients
·         Different designs for different needs
·         Decreases safety risks from gathering fuel
·         Reduces conflict over natural resources
·         Reduces fire and burn risks to people and buildings
Contact
1919 21st Street #203
Sacramento, CA 95811, U.S.A.  Phone: +1 (916) 455-4499