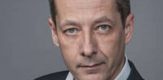 German Solar manufacturer Renusol has appointed Wolfgang Hager as the Sales Director taking over from Till Puffert.
Hager worked at Schletter as sales director for Switzerland, Austria, and Italy before assuming his new position at Renusol. With 25 years of sales experience acquired at companies such as Viessmann and Bosch, he is undoubtedly going to expand Renusol's European operations.
Search for construction leads
"As a certified PV planner, Wolfgang Hager has outstanding technical knowledge and an in-depth understanding of installers' needs. In him we have found a true sales expert.
This is a significant milestone for Renusol which has specialized in sophisticated solutions for the installation of photovoltaic systems for over 17 years. The German company develops modular systems for installing solar arrays in ground-mounted systems and on roofs of any kind.
I am pleased to welcome him to our team and see his appointment as a further step towards building a strong sales department within our company," says Sven Künzel, Managing Director of Renusol.
Hager was the founder of the Austrian sales office of solar mounting solutions manufacturer Schletter, prior to his appointment at Renusol.
He subsequently became the sales director for Austria, Switzerland and Italy. He had previously worked for Bosch, Sonnenkraft and Viessmann in the building services sector.
As qualified electrician, Hager is also a consultant on structural analysis, substructures and occupational health and safety at various institutes, including the AIT Austrian Institute of Technology and the Austrian Institute for Economic Development (Wirtschaftsförderungsinstitut Österreich).
Wolfgang Hager says Renusol has a very promising product strategy for the next few years and is one of the most up-and-coming brands on the market.
"Moreover, photovoltaic systems, when combined with energy storage units, are an extremely sound, lucrative investment. The quicker the mounting solution can be fitted, the higher the overall rate of return. Renusol takes this very seriously and has developed brilliantly innovative mounting systems which save considerable time during installation, making for an excellent selling point," he adds.