The Swedish company SUMAB (Scandinavian & UK Machines AB) provides full services in the supply of mobile and stationary concrete mixing plants, consultation, projection, installation, specialist training; service and delivery of spare parts. It focuses on providing construction companies with concrete plants and equipment for the production of concrete products. They do not just sell plants, but they help their clients start up highly profitable businesses.
SUMAB is a reliable partner in providing complete cycles of work in service and manufacturing, as well as post-warranty service of modern concrete equipment. The company delivers their machinery to 55 countries in Western Europe and CIS, and they have successfully entered the markets of African and Middle Eastern countries.
Concrete Batching and Mixing Plants Manufactured by Scandinavian Technology
Their concrete plants can produce all brands of concrete used in the construction industry. Depending on the model of the concrete plant it is capable to produce from 25 to 1000 various types and brands of concrete. The concrete plant recompenses very quickly itself and begins to make a profit that allows organizing own business almost from zero. SUMAB is a reliable partner which provides whole cycle of services on manufacturing, delivery and post-warranty service of a modern concrete equipment. Their concrete plants and block machines are developed with advanced concrete technologies.
Mobile concrete mixing plants are easy to transport, they don't require foundation during installation and guarantee the production of concrete in 3 hours after delivery to the jobsite. Diesel-generator allows to start concrete producing to run in remote areas, or places, where it is impossible to draw electricity.
Concrete plants
There are currently more than 500 SUMAB concrete plants of various capacity, type, and setup being used worldwide. SUMAB mobile and stationary concrete batching plants produce from 5 to 120 m3 of high-quality concrete mix per hour. The best components from leading European manufacturers are used in their concrete plants: Sicoma mixers (Italy), Siemens computer and dosing systems (Germany), etc. These components allow to produce up to 1000 various types of concrete and provide the possibility to print a recipe of each ready mix in order to prevent theft of aggregates.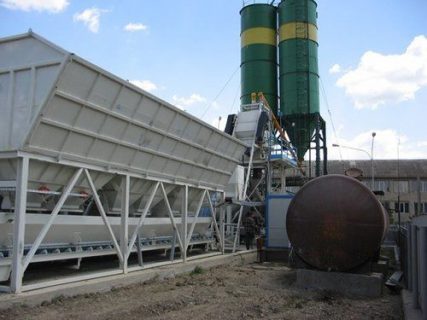 Equipment for Production of Blocks, Borders, Paving Stones and other Concrete products
Block production machines produce different types of concrete blocks, paving stone, chimney elements and other concrete products. They are manufactured with the use of modern vibropressing technology and can be supplied in semi-automatic or full-automatic operating modes.
Flexible pricing policy and principle of modularity allow to produce from a simple Economy class models to a difficult full automatic vibropresses for producing of concrete products. Thanks to using of Scandinavian technologies their equipment characterized by indicators of durability and high reliability, while having a reasonable prices.
Mobile Block Machines SUMAB
Production and unloading of concrete products are carried out under the egg-laying method. This way of production is perfectly suitable for regions in which climate conditions allow to carry out drying of the finished products outdoors. Mobile block lines are successfully used in the African and Arab Middle East countries, the countries of Central Asia and other regions, where the weather is mostly dry.
It is possible to produce different types of concrete products: hollow blocks, solid blocks, flues, curbstones, stone blocks, heat-insulating blocks and others by means of mobile vibrating presses SUMAB. The flexibility of configuration and a large number of components allows producing modular block lines (as Lego). The SUMAB E-12 and SUMAB E-6 models present mobile block machines SUMAB.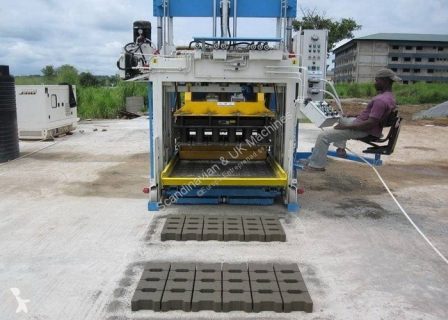 Vibration Tables for Concrete Wall Elements
They offer vibration tables for making wall elements of concrete of different configurations. With one table it is possible to produce up to 100 kinds of products. They also offer a complete HOUSE-BUILDING FACTORIES, which make possible to build all types of houses and buildings with Scandinavian technology.
Cement Silos and Cement Terminals
The company offers cement silos of various volumes ranging from 23 up to 1450 m3, and with diameter ranging from 2500 up to 9500 mm. Therefore, they are suitable both for small concrete plants, and for big plants. Though they are produced for cement, they are also recommended for storage of other inert materials, such as sand, limestone, ashes, etc.
Service
The Company provides a full range of services such as:
Consultation concerning the business plan
Help in delivery and customs clearance
Development of the technical documentation, drawings, schemes, layouts
Installation and commissioning, training of personnel, support in the organizing of sales department
Delivery of spare parts.
SUMAB invites dealers and regional representatives
Scandinavian & UK Machines is interested in expanding their network of dealers and encouraging the involvement of representatives and sales agents from different regions. Cooperation is based on the contractual long-term and mutually beneficial relationship.