YASH EXPORTS was founded in 2000 by Mr. Tarun .S. Kandhari. 
The company offers all types of materials used in the power sector and enables clients to procure all items under one roof.
They manufacture and deal in:-
Transmission line towers
Substation steel towers
Earthing materials
High voltage porcelain insulators
Composite insulators
Conductors
HT Isolators and dis-connectors
Distribution fuse cut-out
Pole line hard-wares
Clamps and connectors
Exothermic welding
Safety equipment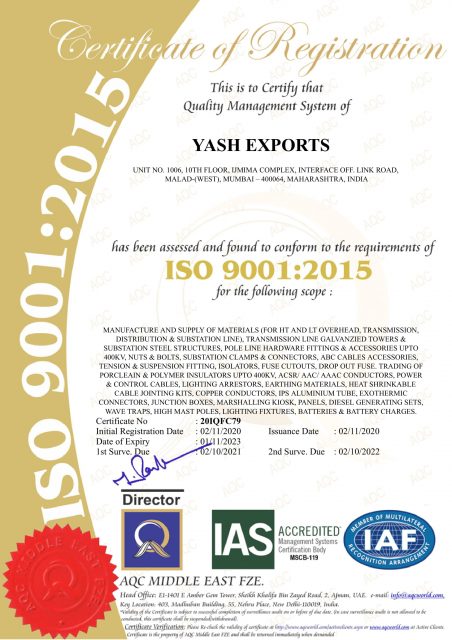 In the year 2000 they formed an export division under the banner of Yash Exports.
The company is an ISO 9001:2008 certified company which fulfills and meets the requirements of overseas clients who require all types of:
Transmission line materials
Distribution line materials
Overhead line materials
Substation Line Materials
Telecommunication Line Materials
Their qualified engineers plan and coordinate their computer controlled spaces ensuring strict quality control at every stage of production.
This results in them having the ability to supply overhead line accessories as per customer requirements and specifications.
http://www.yashpre.net/index.html 
AIR BREAK SWITCHES
EXOTHERMIC WELDING ACCESSORIES
POLE LINE HARDWARE'S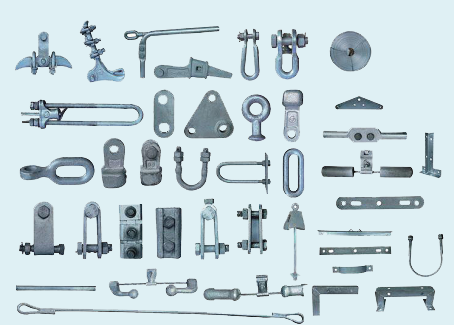 PORCELAIN INSULATORS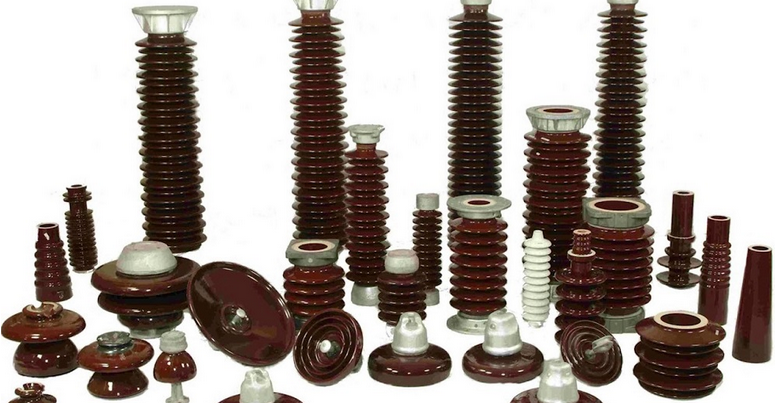 COMPOSITE / POLYMER INSULATORS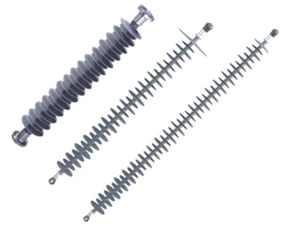 CLAMPS & CONNECTORS FOR SUBSTATIONS