Waterproofing plays a major role in the durability and sustainability of a project. Therefore, the correct application of waterproofing systems is very critical.
According to Christian Wild of VIP Coatings, there are plenty of waterproofing materials available, Composite sheets, roll-type waterproofing membranes, hot-applied rubberized asphalt, self adhering membranes, cold applied liquids, hot applied liquids , liquid Elastomeric Polyurethanes etc.
"All have their pros and cons but in regards to physical properties, durability, weathering, flexibility, crack bridging properties, wear and tear resistance aromatic hot spray applied Polyureas are the best solutions," said Christian Wild.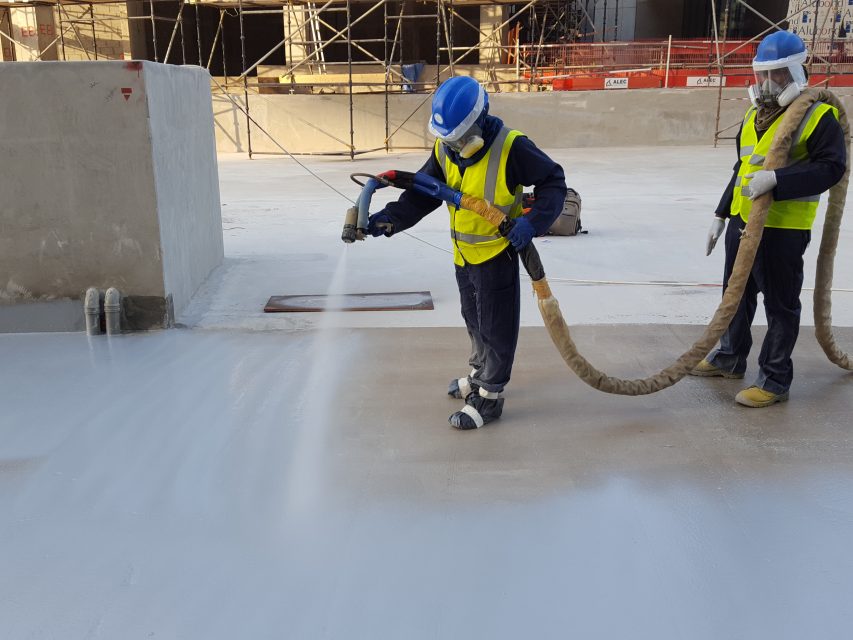 Despite the fact that application of waterproofing systems depends on the type of construction and sphere of application; of which according to Ksenia Ryumina of Penoplex in Russia, should be discussed in every separate case.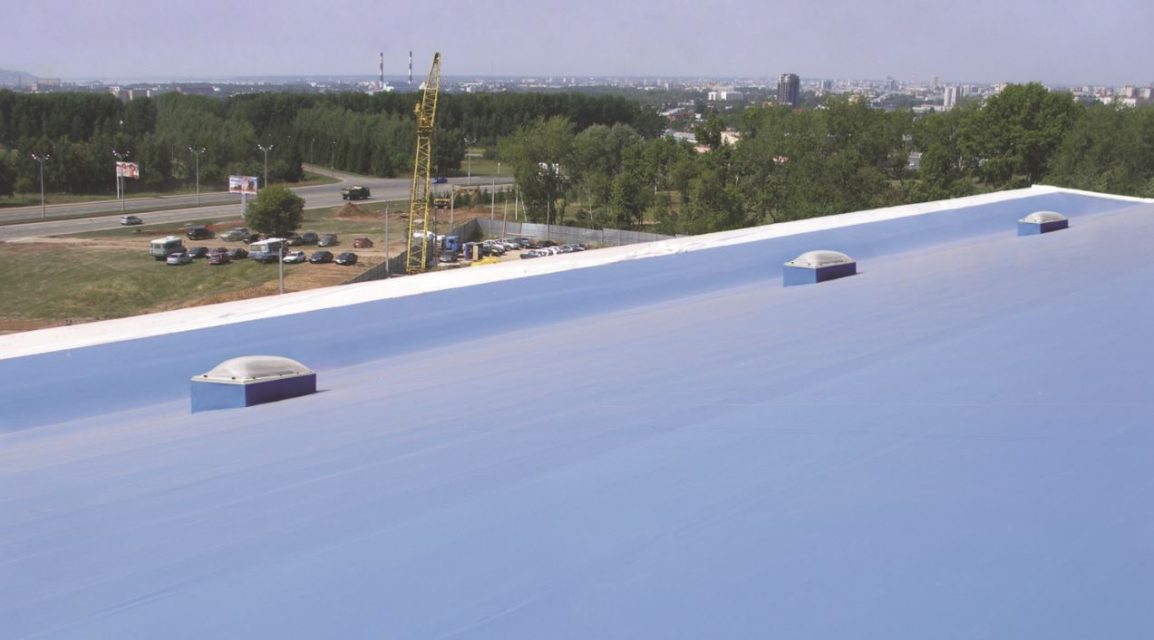 There are some basic factors to consider when applying waterproofing systems. These include:
Weather conditions
It is important to consider the temperature and the relative humidity, interior and exterior, of the building. In terms of ventilated facades, Ms. Catarina Gomes of Effisus suggests, it is best to have a complete solution with waterproofing flexible membranes, but also breathable membranes and vapour barriers.
"Effisus offers this complete solution with the Ecofacade Envelope System, that ensures facade air and water tightness, while ensuring proper management of water vapor. It eliminates the possibility of condensation and conditions associated with moisture, maximizing energy efficiency and acoustics", affirms Ms. Catarina Gomes.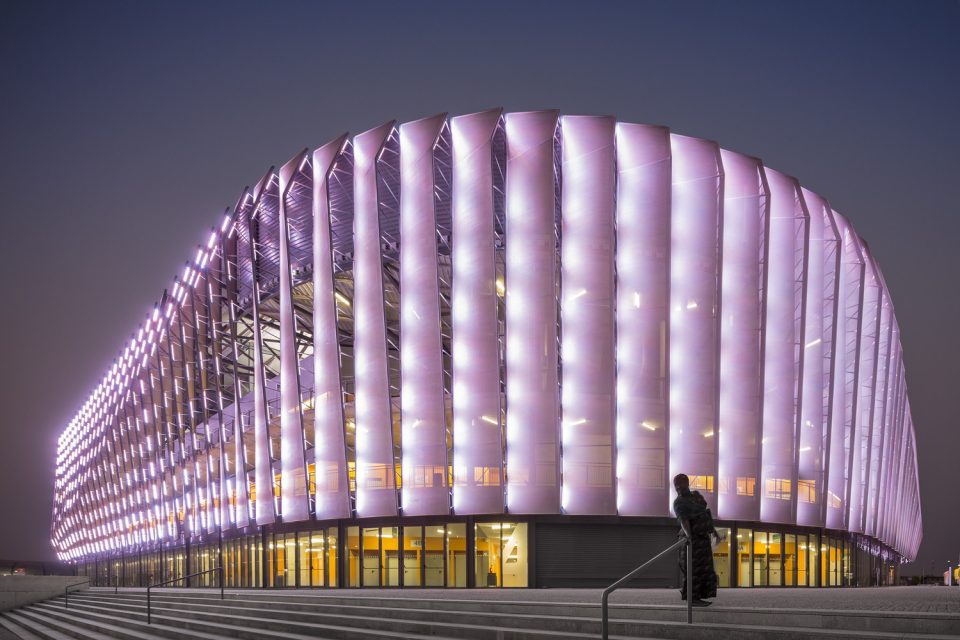 The surface
It is very important to evaluate the surface before starting the application. According to Mr.Daniel El_Tawil, Chief and Formal Representative of German Chemicals for modern building in Egypt, the surface to be coated must be clean and sound.
"Remove all traces of formwork, release agents, previous coatings, laitance, organic growth and any other contaminant that may affect the bond adversely. Suitable cleaning methods include high-pressure water treatment and grit blasting. NOT recommended are aggressive percussive methods such as scrubbing. After the above treatment, surfaces must be thoroughly rinsed with clean potable water to remove all dust and loose particles," he adds.
The secret to good water proofing according to Francesco Marcelli – DIASEN SRL Business Developer, is preparing the surface using the right primer. DIASEN company have a fast drying waterproofing called Acriflex Rapido which is a one component liquid material, 100% water based, that can be applied by roll even with high levels of humidity. In fact it gets rainproof after just 20 minutes with levels of humidity up to 98%.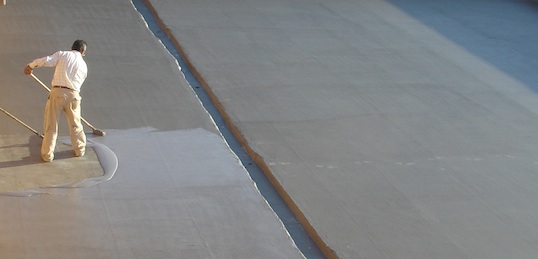 In addition to the surface being clean, it should also be dry, free from dust and smooth. In case of irregular surface, Sara Abdel Ghaffar, Regional Export Manager of Modern Waterproofing Company recommends a sand cement screed before laying BITUMODE membranes, surface should be primed with cold applied bituminous primer (NIROL – S).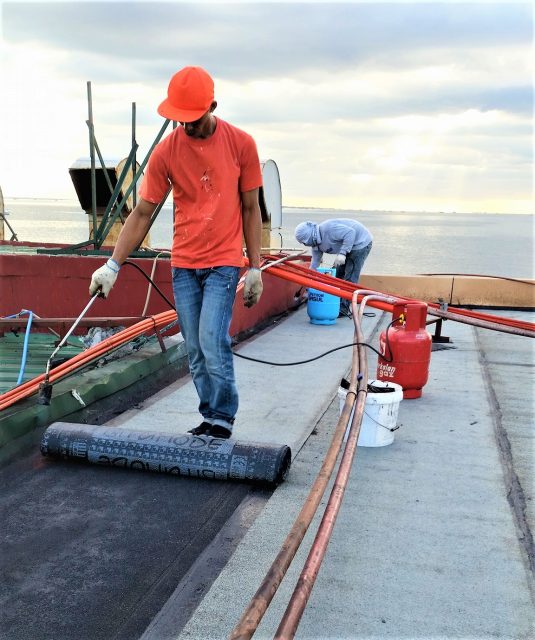 Applicators
A good quality concrete substrate and a capable applicator is an important factor to consider when applying these systems. This is according to Tony Clayton International Business Development Director of RPM Belgium Vandex.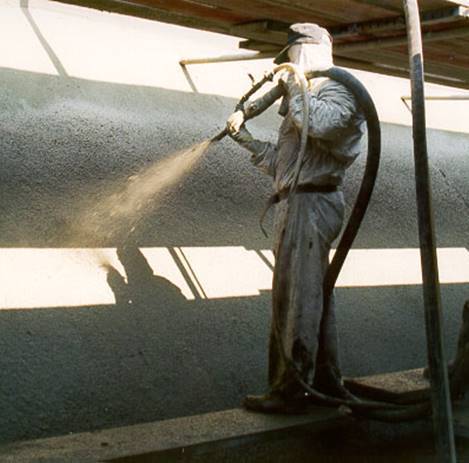 During application, it is highly recommended to use specialized applicators who have the workforce with sufficient skills and machinery to apply the waterproofing system. According to Caroline Emonet, Export Manager of Tradecc in Belgium, specialized applicators will bring the required expertise and professionalism into the job.

Additionaly, Martine Masson, Marketing & Technical support at Sika Africa Area emphasizes that treatment of all the details such as joints, pipes crossing must be taken into account.
Sika's system solutions cover the full range of technologies used for below- and above-ground waterproofing such as basements, tunnels, water and waste water tanks, pits and reservoirs.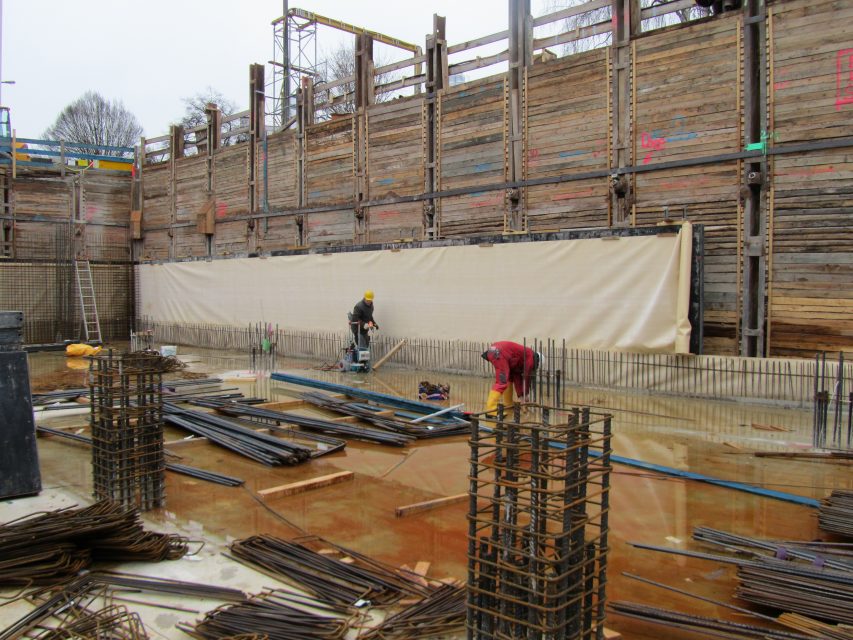 Instructions from the manufacturer
Additionally, it is also highly recommended to follow the manufacturer's instructions during the application of the system, regardless of whether you are using a specialist or not. Richard Fernandez of Cindu in Venezuela mentions that, this will lead to a correct application and eventually value for money.
Water table
Waterproofing Systems selections for foundations, according to Esmeralda Maria Malo, Regional Marketing Head ACB – IMEA at Henkel Polybit Industries Ltd is dependent on the ground water table levels.
Henkel Polybit Industries Ltd. has grown over the past 25 years to one of the leading manufacturers of waterproofing products and construction chemicals in the GCC region, represented with offices in the United Arab Emirates, Kingdom of Saudi Arabia, Qatar, Oman, Bahrain and Kuwait. Together with its own manufacturing facilities in the UAE and Saudi Arabia it is understood to work hand in hand with leading consultants, architects and construction authorities in the GCC region, catering to the varied needs of the construction industry.
In conclusion, it is important to choose the right products and systems to achieve a durable and impermeable protection to concrete structures which can last more than its anticipated life. It is also important to consider that all products are not the same although most of the datasheets look alike.
According to Arlene Lucendo of Knimco in Kuwait, in a market where the offer often creates confusion about the real quality of the products, it is important to remember that waterproofing accounts for less than 1% of the total budget foreseen for the building, but 75% of possible damages to the same building could be caused by incorrect waterproofing products and their short term durability.
Wiljee Blom N Dip Engineering: Civil Technical Support of Penetron South Africa (Pty) Ltd. notes that Africa remains a cost "sensitive" continent, so value for money is extremely important not only the inset cost, but the life cycle costs as well.
"Availability and support are key. This should then be "coupled" with life cycle characteristics such as maintenance intervals and maintenance cost. It is only when these items are considered that crystalline products (such as Penetron) truly come into their own as maintenance free-long term solutions.