Concrete is a huge part of America's landscape in more ways than one. Not only does it cover much of the nation's physical topography, but concrete also represents the key to American infrastructure.
All technologies, regardless of gleam or proven durability, inevitably become subject to upgrade. Concrete, as a result, is being thoughtfully reimagined by key innovators in sustainability's name to stabilize our increasingly unstable world.
And so there is an urgent need to transform one of the most widely distributed resources in the world. Here's everything concrete contractors have to share about sustainable concrete, an innovation that could change the future from the ground up. 
What is sustainability?
In short, sustainability is a method of satisfying the needs of the present without sacrificing the needs of future generations. Therefore, sustainability is primarily concerned with addressing economic, environmental, and social concerns – present and future – through imaginative, real-world solutions.
Consider buildings alone, including everything that goes into creating, maintaining, and destroying them, represents 40% of energy consumption in America. Given current trends and future expectations for urban growth, construction sites will continue popping up throughout the country for decades.
Thus, the need for sustainable construction grows more urgent every day, and with it, the need for sustainable concrete. Regarding usage, concrete is second only to water for humans – making a sustainable intervention into the world of concrete vital.
But concrete isn't much discussed in the sphere of sustainability – certainly not compared to animal agriculture, plastics, and fossil fuels. While those areas undoubtedly deserve attention, concrete should not be overlooked since there are methods of sustainability that are easy to point out. 
Sustainable concrete is topical during our era, where emissions drive existential anxiety, and this requires scientific and social consideration. Sustainable construction begins with sustainable concrete.
A breakdown of traditional concrete 
Cement was invented in England 200 years ago, and the formula hasn't much changed, though its use has greatly expanded. Mostly, cement is mixed with water and other aggregates, including rock, stone, and sand, to create concrete. 
While concrete is durable, and its thermal ability creates more energy-efficient buildings, concrete production and destruction processes require serious attention. The extraction of aggregates, the production process in power plants, and the disposal of concrete in landfills represent environmental dangers.
Therefore innovators are interested in a new framework for the production, manufacturing, installation, and disposal of concrete. Additionally, rating systems such as Leadership in Energy and Environmental Design (LEED), encouraging and assisting in sustainable construction, are essential.
Environmentally sustainable concrete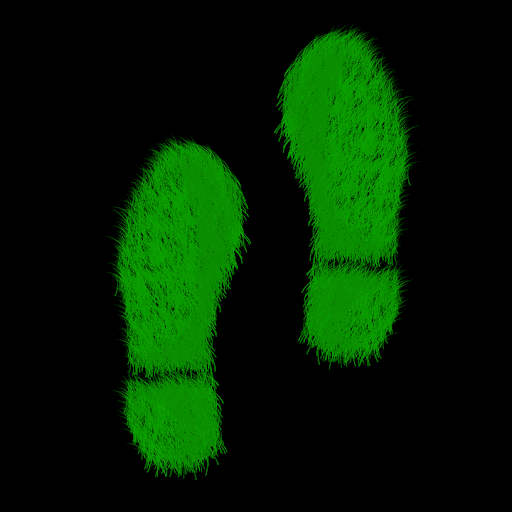 Concrete has the potential to leave a large carbon footprint which is why sustainable concrete practices are growing in popularity. Because concrete is depended on for virtually all infrastructural needs, the concrete industry is committed to finding solutions and using sustainable concrete.
It is possible to use recycled materials in concrete which can free up landfill spaces and reduce greenhouse gases. Additionally, when concrete production opts to use recycled materials in their mixtures they reduce their use of raw materials which can help cut down on any excess carbon emissions. 
With such a high demand for concrete in the construction field there are many ways concrete can help reduce waste and become more sustainable. Not only is the strength of concrete an asset, since it can withstand natural disasters and severe weather without needing repairs or replacement, but concrete can actually be recycled. 
When concrete structures are no longer serving their original purpose they can be crushed and recycled into the aggregate needed for use in new concrete. That aggregate can also be used for the construction of new roadways, making recycling concrete easy and effective. 
There are even pervious concrete options, which help rainwater to pass through directly into the soil. Using pervious concrete where applicable helps to reduce water runoff and can also prevent stormwater waste. 
Innovation in sustainable concrete
Companies are now dedicated to improving concrete manufacturing by engaging in Life Cycle Assessment tests, which study environmental impact. These tests are carried out by third parties and are crucial to getting manufacturers on track for meeting sustainability standards.
Moreover, the EU effectively spent the last decade implementing goals for recycling 70% of construction and demolition waste (CDW). Concrete is included in this goal, as it represents a huge portion of CDW.
Indeed, these innovations represent more than a fleeting emphasis on the beginning and end of concrete's life cycle. Relying on energy-consuming mixture processes and landfills for used concrete is outdated and calls for new alternatives. As technologies improve and more research is done, more ways to make concrete sustainable will emerge. 
Alternative mixtures
There is more work to be done finding alternative mixtures. Researchers have investigated alternative sources for concrete mixtures, so far favoring fly ash, graphene, and ground granulated blast furnace slag. Further innovations include: fibers from aluminum cans, power-plant-released carbon dioxide mixed with seawater, and recycled plastics are all utilized.
There have been green versions of concrete developed that substitute blast furnace slag for cement and prices the product competitively. This can lead to a dramatic decrease in emissions during the production process.
Other companies are using less energy and raw materials in their cement mixtures, significantly cutting their emissions as well. And for concrete, they can pump carbon dioxide instead of using water for mixing, which is cheaper, quicker, and greener.
Alternative recycling methods
Thanks to technological progress, recycling concrete is now more than just a good idea: it's grounded in real-world solutions. Whereas previous methods of breaking down concrete were inefficient uses of time and energy, new solutions promisingly pave the way. In fact, the process of breaking down concrete to be reused is relatively simple. 
At the Fraunhofer Institute in Germany, for example, scientists shocked the scientific-construction community by utilizing lightning to break down concrete. Once separated by the short bursts, they found that the remaining parts could be efficiently mixed to create recycled concrete.
While recycling traditional concrete has proven difficult due to the process of breaking it down, other types, including fiber-cement and concrete masonry units (CMU), are easier to recycle. Technology will continue to find new ways to extend the life cycle of concrete to decrease its presence in landfills. (Which isn't environmentally damaging besides its sheer volume.) 
There are no restrictions on what type of concrete can be recycled, even 17-inch thick airport pavement has been successfully recycled, reducing waste and conserving energy to help the Earth at the same time.
Build a better future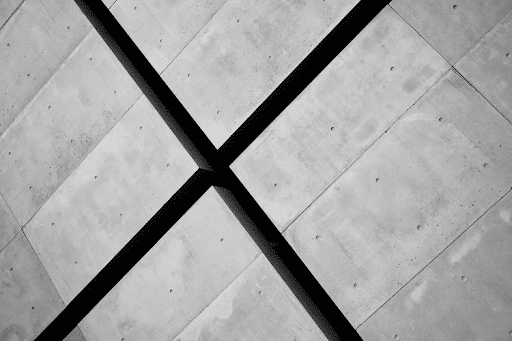 The concrete industry is one of the largest sectors of construction. Every individual company is responsible for its own efforts for reducing its environmental impacts, and the resulting statistics aren't largely known. Concrete is likely to remain a top choice building material long into the future, so it makes sense to be sustainable when possible.
Thankfully, concrete companies around the world are taking the proper measures and ethical initiative to make their products more sustainable. Although there is still work to be done, the future seems promising, thanks to the invaluable ingenuity of modern technology. Together we can build a more sustainable future, one piece at a time.