The Hilton Garden Inn Hotel in Kenya successfully opened its doors in Nairobi through the Global Hotel chain, Hilton Worldwide. The project's opening marks the Hilton Garden Inn brand's arrival in Kenya.
Quite impressively, the 175-room hotel is less than 10 minute drive from the Jomo Kenyatta International Airport. As a result, it targets the 6.5 million passengers who go through the airport, annually.
Search for construction leads
The Sh2.3 billion Hilton Garden Inn Hotel Project's investment is a mix of equity as well as a bank loan advance by Diamond Trust Bank. It spans a total area of 1.3 acres, along Mombasa Road.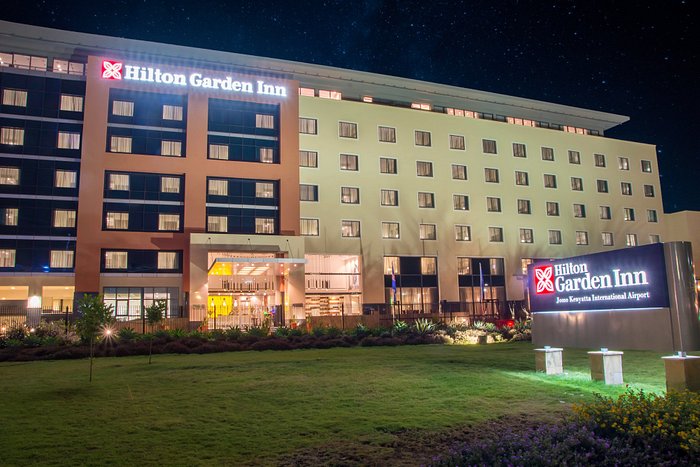 Reported On March 17, 2015
Hilton to open a US$ 25m Hilton Garden Inn Hotel in Nairobi, Kenya, by March 2016
Hilton Worldwide, a global hotel chain plans to open a US$ 25m Garden Inn hotel. It will be near the Jomo Kenyatta International Airport (JKIA) in Nairobi by March next year.
"The structure of the building will be complete in December but the hotel will open in March next year," said businessman Noorali Manji, the Hilton Garden Inn developer.
The multi-million construction project will span a 1.3-acre piece of land along, Mombasa Road. It will constitute Kenya's first Hilton Garden Inn.
Deeper Insight
According to Mr. Manji, finances to build The Hilton Garden Inn will come from equity and a bank loan from Diamond Trust Bank.
The hotel will target tourists and travelers who want suitable accommodation near the International airport. It will have a maximum of 175 rooms which will go for a cheaper price in comparison to the Hilton hotel in the city center.
A Hilton brand, whose ownership is by Blackstone Group, an American private equity firm. In total, it boasts 4,112 hotels with over 680,117 rooms in 91 countries as of 2014.
Reported On 27 July 2016
Hilton Worldwide plans on constructing a new hotel in Kenya
Hilton Worldwide is an American leading global hospitality company. It is constructing a new hotel in Kenya near Jomo Kenyatta International Airport (JKIA) in Nairobi. Additionally, it strives to enhance the experience of its travelers.
This announcement follows the signing of a franchise agreement with Reliance Hotels to open Hilton Garden Inn Jomo Kenyatta International Airport. Furthermore, it will be among 11 other hotels being set up in Africa.
Hilton Worldwide's senior vice president of development, Europe and Africa, Mr. Patrick Fitzgibbon spoke about the project. The new construction about, two kilometers from JKIA will consist of 171 rooms. Moreover, it will serve as a convenient place for local, regional, and international visitors.
"The first Hilton Garden Inn for Kenya demonstrates how we are growing and evolving our presence across the continent with leading brands in convenient locations," Mr. Fitzgibbon said. The current expansion of JKIA to handle 20 million passengers annually will potentially attract a lot of travelers as a hub for business and travel in sub-Sahara Africa.
They recently built a hotel near Abuja Airport, Hilton Garden Inn which also has serious traffic concerns.
Hilton Worldwide is one of the largest hospitality companies in the world and growing faster than ever. Their 95-year history as pioneers in the industry makes them the ideal venue for travelers, developers, partners, and team members alike.
The value of the investment has not yet been told.