Any mention of Arusha, the hub to Tanzanian's growing economy, and you will be told about AIM Mall. The shopping mall has been developed by various investors among them BASF's customer, AIM Steel Ltd. Covering an area of 7,000sqm it is the go to place in Arusha for shopping and relaxation.
With its comprehensive product portfolio and custom-designed services, BASF is the preferred partner of its customers in many industries. BASF is a leading supplier of Polyurethane Solutions. New and old buildings are today subject to energy saving and environmental protection requirements. ELASTOSPRAY® presents an environmentally aware insulation, which not only increases comfort of the home, but also makes it safer and more pleasant while helping to save energy sustainably.
Search for construction leads
In the construction of AIM Mall, Mr.Nikhil Patel Director at AIM Steel Ltd has confirmed that the BASF ELASTOSPRAY® provides the following benefits:
A speedy and simple solution with sufficient BASF technical support
an assurance of comfort – mall temperature now more comfortable
Outstanding interior climate maintenance and low noise levels
Environmental compatibility
A sustainable construction solution.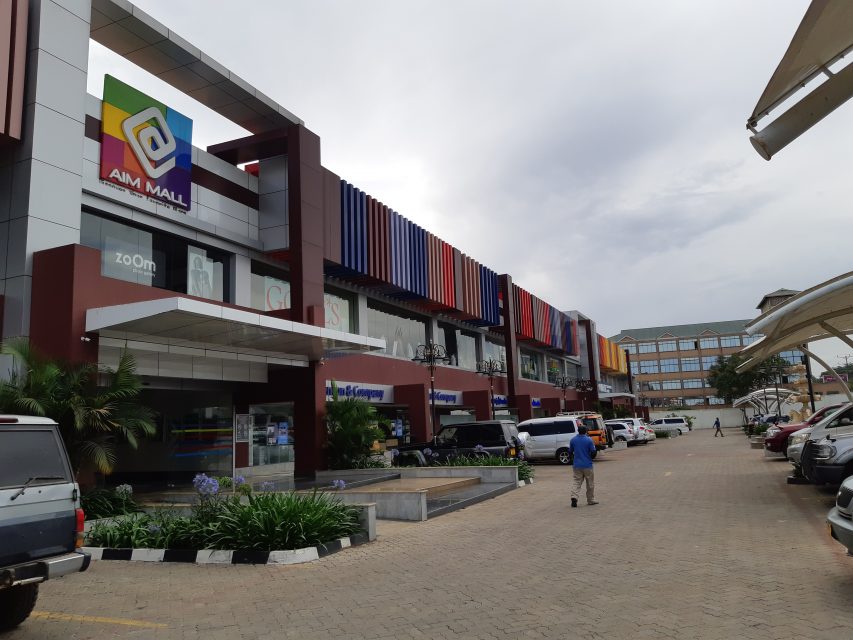 ELASTOSPRAY®  spray foam is a closed-cell, rigid polyurethane foam. It is produced by an exothermic reaction between a polyol component and an isocyanate. At the end of the reaction phase, the foam begins to solidify and cure. Applied with a spray gun in several layers, ELASTOSPRAY®  provides seamless thermal protection.
The field of application covers virtually all areas of flat and pitched roofs, ceilings, walls and floors. This was the best choice for insulation as it sealed the hard to reach places in the building.
The BASF spray polyurethane foam application process features a wide range of specially formulated offerings that meet specific site and surface requirements. Due to the technical skills required for this technology, BASF deployed local expertise to train and guide the approved spray contractors.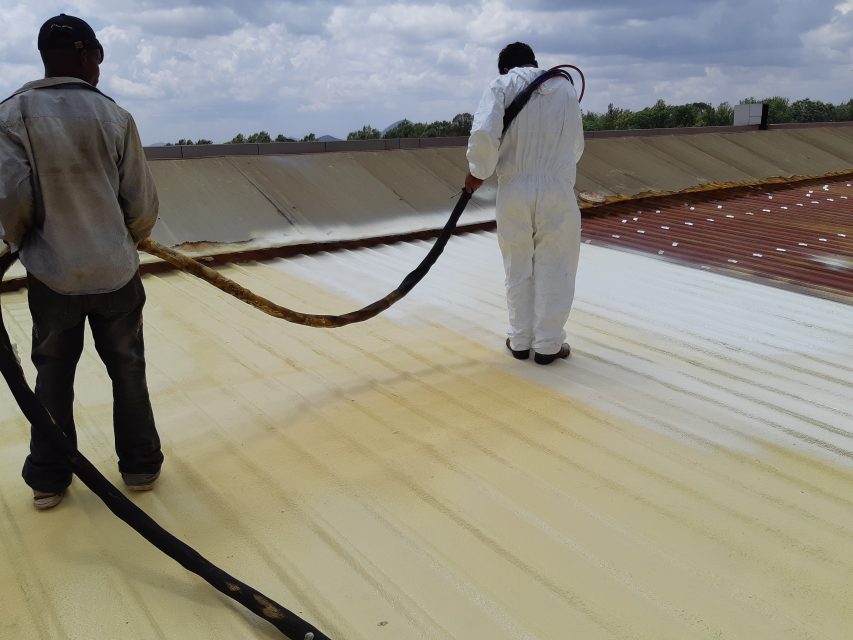 BASF is conscious of its responsibility and is continuously investing in a strong innovative capability, by not only improving the performance of our products, but also in enhancing their environmental profile. The latest outcome of these endeavors in the spray foam insulation sector is the development of a new generation of spray foams that sets new standards of environmental compatibility.
BASF also offers its customers a comprehensive technical support from start to completion of a project ensuring that the customers' needs are fulfilled.