The COVID pandemic and response has turned the world upside down, but through it all, Cortec® Corporation has continued to make its corrosion solutions available for use in Africa. These VpCI® and MCI® Technology products support all types of essential industries including construction, mining, manufacturing, water treatment, energy, defense, and practically any organization that has to deal with the preservation of metals against the forces of corrosion. Cortec's corrosion solutions also play a pivotal role in industrial and institutional response to market changes, such as COVID lockdown restrictions and other market forces that shift economic demand and plunge industries into unexpected shutdown and layup.
Important Solutions for Sudden Shutdown
With COVID, many industries and institutions were blindsided by the sudden need to shut down and preserve their equipment. It is at times like these that Cortec corrosion solutions are especially critical because they represent convenient and effective means to maintain valuable assets corrosion-free and easily bring them back into service when needed.
For example, the Boiler Lizard® is a perfect solution for institutions that suddenly need to turn off their steam-production boilers but may need to start them up again at any time. Shut inside an empty boiler, the Boiler Lizard® emits protective Vapor phase Corrosion Inhibitors for the duration of the layup. It does not have to be removed when the boiler is refilled, because it simply dissolves and is flushed away in the makeup water.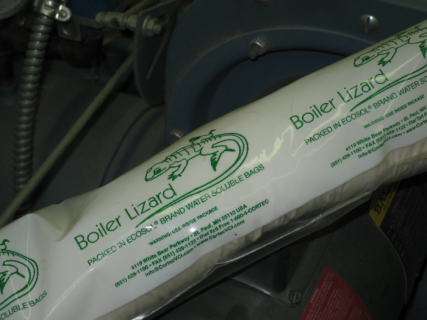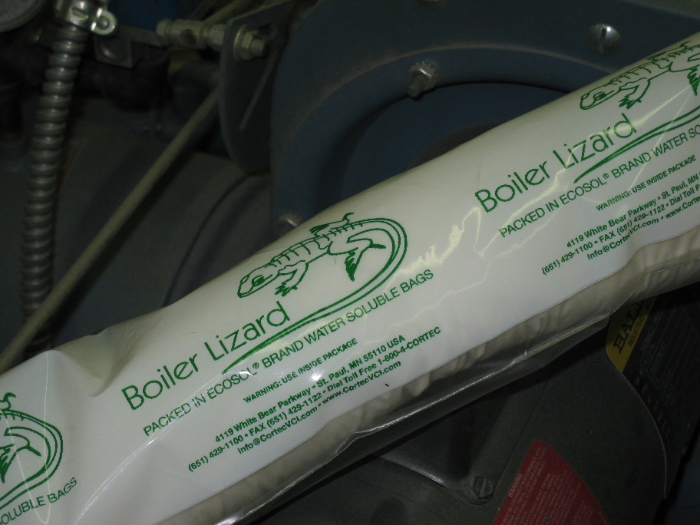 MilCorr® VpCI® Shrink Film is another go-to for preserving expensive assets that must be stored in harsh outdoor elements. This heavy-duty film protects against UV damage and corrosion and only has to be unwrapped when it is time to use the equipment—no complicated degreasing required. In addition to these flagship items are hundreds of other products in the form of VpCI® Technology coatings, films, oil additives, packaging materials, and many other products that make corrosion protection and layup convenient, practical, and effective.
Cortec® Carries on During Pandemic
Throughout the entire pandemic, Cortec® has continued to operate its U.S. and European plants to manufacture corrosion inhibiting materials and ship them around the world, to Africa and beyond. As Dario Dell'Orto, VP of International Sales, noted, there have been limitations and inconveniences during COVID, but that has not stopped our international distribution. Cortec's Senior International Sales Coordinator, who organizes the shipment of products overseas, also commented that, besides some delays and higher costs in shipping services due to fewer planes in the air and not as many shipping containers available for ocean transport, "it has been pretty much business as usual and getting a bit easier with time."
Greg Combrink, President of the Corrosion Institute of Southern Africa (CorrISA) and distributor of Cortec® corrosion solution technologies in South Africa through TCC SA, shared a closer look at how the pandemic has affected, but not stopped, distribution more locally in Africa. He noted that countries in Africa have taken one of two extremes in responding to COVID. Some have had rigid shutdowns, while others have done nothing at all. South Africa was one that implemented stringent measures, which he said had the effect of dramatically reducing overall business activities in the country.
With movement restricted, Mr. Combrink's corrosion consulting company continued to operate via a remote presence, making products and advice available as requested. "We have maintained as best we could the marketing initiatives and have regularly sent out quotations and engaged with existing clients regarding their needs," Mr. Combrink shared.  The situation has been difficult, but "there is also much light at the end of the proverbial tunnel. Signs are that [the economy] has slowly started to turn around now and enquiries are starting to pick up again since we have recently gone down to Alert level 2 [the next to last stage before complete reopening]. Also the lockdown has had the effect of making us question the way we operate and do business and it has been a watershed as many entities have adjusted towards a greater online presence."
Despite the challenges, and with the inertia of new insights, Cortec® corrosion solutions have been and will continue to be available in South Africa and wherever they are needed across the continent. In the aftermath of COVID, they will be especially important for industries in need of layup solutions to carry critical assets corrosion-free through the economic downturn until the market is brighter. They will also be here to support the ongoing corrosion mitigation needs of construction, manufacturing, mining, and all other industries as they return to more normal activities.