Re-calculating duty to meet reality
When MEKA's client, a major cement manufacturer sent an inquiry to crush 300 tph of agglomerated clinker. They thought it was a standard crushing application. The site visit proved them wrong.
When their client sent them an RFQ about 300 tph clinker crushing plant to accept lump sizes of 1000mm and output of -100mm we were ready to quote a two-stage crushing unit consisting of one of their bigger jaw crushers and secondary cone crusher. Other requirements of RFQ included:
No spare parts changes before the yearly maintenance plan,
No unplanned maintenance shutdowns,
24/7 Availability of the plant,
Installation drawings and instructions for a 3rd party to make the installation.
Highest level HSE specifications.
MEKA was quick to select the crushers, add AR liners, auto-lube options, bearing heat sensors and power-draw displays. As the firm added more options to meet RFQ requirements bottom-line increased rapidly. Their team decided to make a site visit to discuss which options were necessary and to explain the merits of their design.
The site visit quickly proved this would be a screening rather than a crushing application. The material was very friable and consisted mainly of fines below 100mm. During the meeting with the site manager, they have decided to opt for an apron feeder instead of a vibrating feeder to offer almost lifetime trouble-free operation.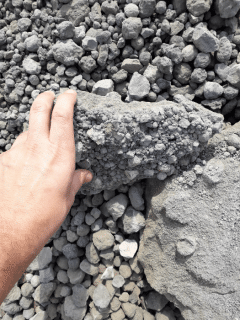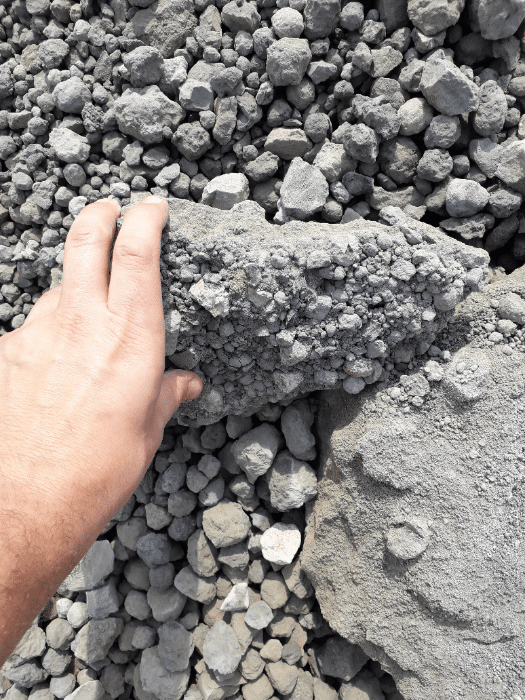 MEKA Solution:
The site manager's main concern was a trouble-free operation. He wanted to continue operation and achieve his yearly production targets without interruptions from wear parts replacement, breakdowns and most importantly Health and Safety related issues. Their final offer included the following items:
MEKA Apron Feeder
All vibrating feeders have some sort of sliding action which causes wear that eventually requires liner change. Apron feeders have very little sliding motion and material moves at the same speed with flights (pans). Material flowing at the speed of apron feeder means that total feed can be controlled precisely.
MEKA Apron Feeder with Hi-Mn Cast Flights, a sturdy planetary gearbox, off-the-shelf undercarriage rollers, and sprockets is a very reliable feeder that constantly adds to the production of a plant by quickly adapting changing feed rates.
MEKA Wobbler Feeder
Wobbling motion on the feeder facilitates the crumbling of friable material as it rolls over the wobbler discs. More than 70% of the material is screened through the wobbler feeder before reporting to the crusher. We have selected extra-long, two-stage wobblers to make sure only crusher worthy pieces travel all the way.
Lined on the sides, all bearings and chains fully protected from dust and contaminants, this wobbler feeder will offer years of trouble-free service.
MJ90 Jaw Crusher
Once most of the feed was screened from the wobbler feeder there were no pieces that were larger than the feed opening of our 900×650 Jaw crusher. This smaller Jaw crusher allowed for a smaller CSS setting which eliminated the need for a secondary crusher. Every MEKA Jaw crusher comes standard with Hi-Mn Cast Jaw Liners, high-quality oversize bearings, hydraulic CSS setting. By eliminating secondary crusher, we were able to place the plant on a smaller foot-print and allowed a simpler operation.
Accessories
The plant was supplied to the customer with VFD drive on apron and wobbler feeders, soft starter on Jaw Crusher, heat sensors on gearboxes, ultrasonic level sensor on apron feeder all to be integrated with the plants current SCADA system.
Take-away:
Once the plant is installed and commissioned, it will meet and exceed all specifications of the plant manager. The original plant offer would have also met the requirements of the RFQ. But reaching out to end-user, in this case, allowed us to design a plant with less power consumption, less spare parts requirement, less maintenance requirement, and most importantly substantially lower cost.
As MEKA we always carefully listen to our clients and when required adapt our offerings to their needs. We provide them affordable, high-quality, reliable products are not an option due to high procurement cost from other manufacturers.
About MEKA:
MEKA is a family-owned company with a 33 years old history. Currently, we are operating on 3 plants and 1 warehouse to quickly and fully serve our customer's needs. More than 3000 MEKA Plants are running over 90 countries in the world. We are supplying to global leaders of construction as we can adapt to their needs, offer reliable and affordable equipment and most importantly always take pride in our work.