Never in modern history have they been affected this much by a pandemic while there have been other pandemics in the past, this time was different; economies crashed, job losses peaked and the general outlook for their beloved country and mother earth were very dim. Countless people would pass blame to the presence of social media and other forms of online media for causing panic and uncertainty.
"However we should also look at these channels of communication as the key to having been able to mitigate the pandemic and the risk to our people in the same way and in the same breath Engineering Supplies LTD turned to giving our customers online service for customers in need; we are now able to give expert advice from our skilled team members through various electronic transmission channels in real time video support on whatsapp or the Zoom app and the like.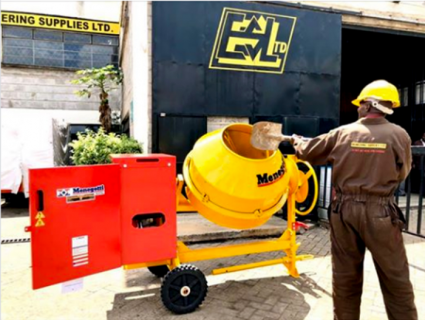 This we have come to realize has drastically reduced our customers down time and cost as we are able to give real time advise and carry out trouble shooting from our offices at a fraction of the price, in the past the system was to book for a technician to go the customer's site to check on the equipment and majority of the time the problem is user related or can be fixed by the user.
We didn't stop there, by 2021 ESL will have a fully integrated online platform for ALL types of customers from the retail level, corporates and the reserved area for our dealers to be able to easily place orders, check statements and balances, arrange and book deliveries and logistics, attend online training seminars and get real time advise this will be a huge step in our industry towards contactless transactions and this we feel is key in avoiding the spread of COVID-19 and any other pandemic mother nature throws at us.
With that, I mind ESL wishes to remind all our customers: new, old and prospective that we always endeavor to bring to Kenya the latest in technology in generators, construction equipment, power tools, welding equipment and pumps! With renewable energy in our sights," explains Director, Nikhil Pandya.