October is National Fire Prevention Month, a time of year to heighten awareness of the dangers of home fires, how easy they can start, and how to help prevent them. In fact, home fires are the most common disaster in this country and are so dangerous that they claim more lives in a typical year than all natural disasters combined, according to the American Red Cross. While you may be aware of some common fire prevention tips, like testing smoke alarms and cooking safety, to honor the spirit of the month, Gutterglove is sharing tips for lesser-known areas in and around the home that are just as important.
Lesser-Known Fire Hazards
The National Fire Protection Association reports that five common causes accounted for the majority of home fires: cooking, heating equipment, lighting equipment, intentional fire setting, and smoking. But there's still a large portion of home fires to be accounted for, and some lesser-known fire hazards include the following.
Recalled products – Appliances, lamps, and computer batteries are some of the most commonly recalled products of concern here, and periodically keeping an on the U.S. Consumer Product Safety Commission website can help you stay up-to-date.
Loose outlets – The interior parts of electrical outlets can loosen over time, which can generate heat and lead to fires. Pay attention when you plug in items; if they don't fit snugly, you may need to replace the outlet.
Excess Sawdust – If you've been remodeling your home, you've likely noticed how quickly sawdust can build up, but what you may not realize is that it's highly combustible when left on surfaces. As such, make sure to regularly vacuum up work surfaces and dispose of the sawdust properly.
Household products – Some of the products you use around your home each day can be considered fire hazards, like non-dairy coffee creamer, nail polish remover, 9-volt batteries, and cleaning products. Take care when using them, and definitely keep them away from open flames.
Appliances – Of course, the fact that appliances can be fire hazards is likely not a shock; however, this particular appliance may: your dishwasher. The S. Consumer Product Safety Commission reported that nearly 500 fires each year are caused by faulty dishwashers. How? Leaking water entering the heating element or electrical components is often the culprit.
Bird nests – At certain times of the year, bird nests are particularly common, and you'll likely find them around the exterior of your house. But make sure they aren't perched on top of your outdoor lighting or in your gutters where they could be potential fire hazards.
Gutters – Debris, such as pine needles and leaves, can accumulate in your gutters, and once dry, they become highly flammable. To prevent this, regularly clean your gutters or install a solution like gutter guards.
Protecting Homes One Gutter At A Time
In general, gutter guards block debris from entering your gutter by creating a barrier between the roof and the gutter system that stops debris while allowing water to flow. This solution prevents homeowners from having to take on the fire prevention burden of regularly cleaning gutters themselves, offering peace of mind that their gutters remain free of flammable debris.   All gutter guards require occasional maintenance to clear surface debris which can accumulate over time. This maintenance can be safely and easily carried out using Gutterglove's specialized 360 Gutter Guard Brush.
Gutterglove has been manufacturing gutter guards for over 20 years, and their products and accessories are designed to protect any home, regardless of roof type or gutter size, with both do-it-yourself and professionally installed product options.
However, the company's origins date back to 1996 as a gutter cleaning business when founder Robert Lenney and the team noticed the products they were cleaning were not performing as promised. Gutterglove explored new designs, the best materials, and customers' needs to create an extensive patented portfolio of the highest quality gutter guards available.
Beyond traditional fire prevention, as drought spreads across the United States, Gutterglove has taken the additional step to ensure their gutter guards comply with Wildland-Urban Interface (WUI) Fire Areas.
Specifically, the WUI is the zone of transition between unoccupied land and human development, according to the United States Fire Administration (USFA), and is the area where structures and other human development meet or intermingle with undeveloped wildland or vegetative fuels. Communities adjacent to and surrounded by wildland are at varying degrees of risk from wildfires.
While the Western United States is what we typically consider the most at risk for WUI fires, more than 46 million residences are still at risk throughout the country, and the WUI areas continue to grow by approximately two million acres per year, according to the USFA.
Gutterglove CEO Matt Smith states, "With our company roots established in California, we know the importance of producing fire-safe materials for residential exteriors, and being mindful of the recent rise in fire-related disasters, Gutterglove is proud to have a product that delivers safety and peace of mind."
Specifically, the company's stainless steel micro mesh gutter guards work in two ways for fire prevention:
The mesh tightness blocks flammable debris from accumulating inside the gutter, which can create a kindling for fire embers.
The gutter guard material is fire tested and is WUI compliant.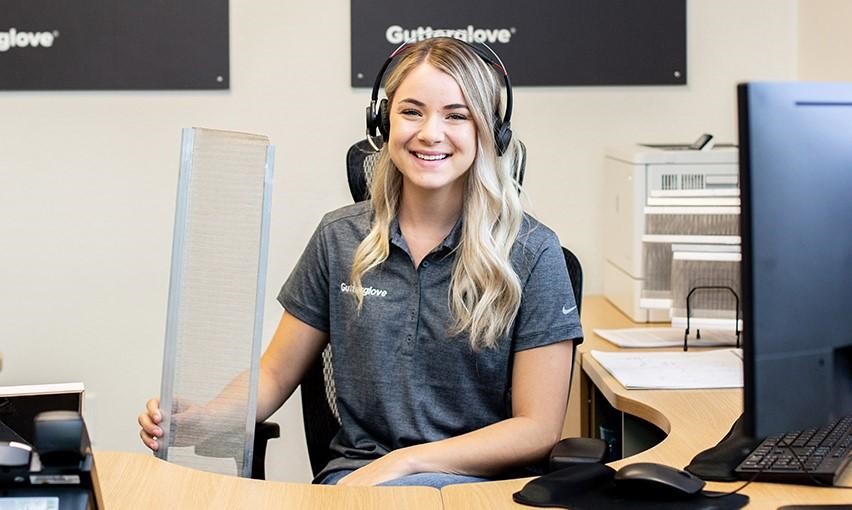 Regardless of whether you are in an area at risk for wildfires or not, having gutters guards that are ignition-resistant and able to defend from the entry of flying embers is a worthwhile fire prevention step that can help you protect one of your most important assets: your home. Contact Gutterglove or view this blog to learn more about their products.