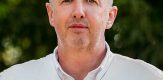 Construction work has started on the first phase of a US $1m state-of-the-art research clinic in Entebbe created by leading East African planning, design, architecture and engineering team FBW Group.
The clinic is a joint project involving the UK's Medical Research Council (MRC), The Wellcome Trust, the Uganda Virus Research Institute (UVRI) and The London School of Hygiene and Tropical Medicine (LSHTM).
Search for construction leads
LSHTM and MRC are involved in a range of research in East Africa, partnering to boost research capacity into some of the current and emerging health issues in the region and specifically in Uganda.
The proposed research clinic has the potential to offer international research facilities within the vicinity of the current MRC/UVRI and LSHTM Uganda Research Unit Entebbe Campus and improve the provision of health to both research participants and community members. And it is the latest in a series of life-changing medical projects that FBW Group has helped deliver in the region since its creation in 1994, including a number of clinics and hospitals serving remote rural areas.
A cornerstone of its work is the development and reconstruction of urban and rural hospitals, providing practical solutions, responding to the local conditions and at the same time creating healthy environments for patients.
FBW also has a strong track record in supporting British-based organisations to deliver international standards in East Africa. In Entebbe, its architects, design team and engineers are working to deliver the Clinical Research Centre.
The new facilities will host a range of leading, high-standard medical research, including vaccine trials. It is also envisaged that the centre will provide a day service in collaboration with the newly renovated Entebbe Hospital, providing for admission if required in emergencies.
Construction work on phase one is scheduled for completion next spring. No timetable has been confirmed for the second phase. The initial building will be created using local available and sourced materials; it will have natural ventilation, created as part of the FBW design, and a landscaped setting. FBW Group has operations in Uganda, Kenya, Rwanda and Tanzania.
Managing director Paul Moores, who is based in Kampala, said: "This is the first phase of an ambitious research project that will be a true community asset that will make a real difference to people's lives. "We have a strong working relationship with MRC that goes back a decade and we're delighted to be playing a role in this latest development for organisations that are at the forefront of medical research in Africa."
Stuart Hartley, the practice's chief operating officer, added: "FBW has built strong links with the healthcare sector in the region since we began working here in 1994 and we're proud of the portfolio of clinics, hospitals and research facilities that have benefited people in so many ways."
In Uganda the practice has worked with Hospice Africa to deliver its clinic in Kampala and designed and masterplanned the Virika Hospital at Fort Portal. It was also the architect and master planner on the Nsambya Hospital's Children's Burns Unit in Kampala. In Tanzania it has worked on a range of hospital projects, including Mikumi Hospital, Peraminho Hospital, the Mtinko Health Centre and the Tabora Centre for Audiology and Speech.
It is also currently working to help deliver a groundbreaking women's health project in Kigutu in Burundi. FBW, which has recruited some of the top talent in architecture, design and engineering in East Africa, offers a wide range of in-house professional building and technical services.
They include pre-design services, development consultancy, building appraisals and condition surveys, project management, architecture, civil and structural engineering, MEP engineering, telecommunication engineering, and other building consultancy services.
Other high-profile developments include the British High Commission in Uganda, several high profile commercial office towers in the city and the Kampala International School as well as the National Teachers College and hotels on the shores of Lake Victoria.
In Kenya its team has worked on residential, commercial and mixed-use developments in Nairobi and the Tatu City development project in Kiambu, including the large-scale Tatu Waters residential plan and delivery of the Crawford International School.
It also played a major role in the creation of 'the Lord's of East Africa' – Rwanda's national cricket stadium. The major player in the region's construction and development sector was founded in 1994 by UK and Dutch architects and engineers.