If you want to have a home that's unique and filled with history and character, look no further than an older home. However, if you want to a functional and safe place to live, that old home will need to go through some renovation.
Unlike renovating a newer building, working on an old house holds many hidden issues. So, here's what you should keep an eye on when renovating an old house.
1.Hazardous materials
Since health is always the most important thing, you must remember that houses used to be built with many hazardous materials, asbestos being the most prominent one. It can hind in your flooring, ceiling, roofing and HVAC system.
When left alone, asbestos is harmless, but if disturbed, it can cause various serious health issues when inhaled. It's best to leave asbestos detection and removal to professionals, but if you happen to run into it and catch a disease, just know what you can be reimbursed for your injury. If you contact experienced asbestos lawyers, you might have rights to bring a claim at common law and claim statutory compensation.
2.Outdated plumbing
Plumbing issues are very common in old homes. Some 50-60 years ago, people used galvanized pipes in their homes that corrode over time and get clogged easily. If you have the money and time, make sure to replace these pipes with copper or PVC.
3.Outdated electrical
All electrical elements in your home have to be brought up to code. Many old homes require upgrades to the electrical panels because old homes didn't have the need to support that many electrical appliances and gadgets. Plus, having outdated wiring is just a pure inconvenience since you risk experiencing more outages.
4.Lack of materials
Old homes were not only constructed according to different codes, but builders were also using different materials, some of which are not available anymore. For instance, doors and windows were smaller, bathtubs were smaller and the rooms were narrower. 
If you wanted to renovate your home yet keep it authentic, you might have a hard time finding materials that will match the house. Want to renovate your old flooring? Good luck finding thin oak flooring that was once used and is completely different from today's standards.
5.Outdated layout
On the other hand, if you want to modernize your old house, you might also notice problems, mainly with the layout. When your house was built, no one wanted anything resembling an open space layout with is very popular today. So, in order to achieve it, you might need to work with an architect or an engineer. Tearing down walls is very dangerous if you don't know which ones are load-bearing, but very much necessary if you want to connect your living room with your kitchen. These structural issues will need to be handled by professionals, so expect extra expenses and significant disturbance to your daily life until you're done with the renovation.
6.Series of bad renovations
If you have a really old house, there's a big chance that it changed hands more than once. And, with every new owner come certain renovations and improvements that might or might not have been done by professionals. Oftentimes, you can come across "improvements" done by someone who completely disregarded the rest of the structure as well as any codes.
If you know about these bad renovation works, it can really help, but they are often well-hidden and visible only after you start remodeling. It can be very practical to have a handyman or a contractor available who can fix those old renovation mistakes if you find them.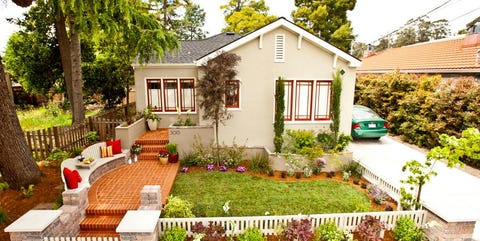 A house that has been updated and cared for regularly have less problems. However old houses are prone to many risks as one is never sure on what he will find when he starts renovating.