It's an exciting time to be in residential construction. There's no shortage of innovative new building materials for new home construction on the market. These materials help elevate the construction of yesterday into something new and modern.
These innovative materials provide entirely new inspiration for designers, homeowners, and home construction professionals everywhere. Some of them enhance the aesthetic options, while others improve the function of previous materials. Either way, there's no arguing that these materials are changing the face of home construction.
These seven materials are some of the top materials revolutionizing the home construction world.
Composite Roof Shingles
Asphalt shingles used to be all the rage, thanks to their price and ease of use. However, composite shingles are taking the affordability of asphalt and merging it with the functionality of other shingle types. Composite shingles are more durable, energy-efficient, and customizable than their asphalt shingle predecessors.
Concrete Roof Tiles
Concrete roof tools are another roofing type that's shaking things up. Concrete roof tiles are a more cost-effective and durable alternative to traditional clay or slate tile roofs. Concrete roof tiles last up to fifty years when properly installed and come with much more customization options than clay or slate.
Fiber Cement Siding
Fiber cement siding isn't new, but it's steadily gaining popularity. This siding type can easily mimic natural stone's look without the natural stone siding price tag or headaches. Fiber cement also has more durability than vinyl siding while still offering more customization than natural stone or brick.
Steel Siding
Metal siding has long been a favorite siding choice for people looking for energy-efficient and cost-effective siding. Aluminum and steel have both been top picks for people looking for metal siding. However, today, steel siding can come in an array of colors – not just that metallic grey. This versatility perk is changing the game for steel siding.
Engineered Exterior Trim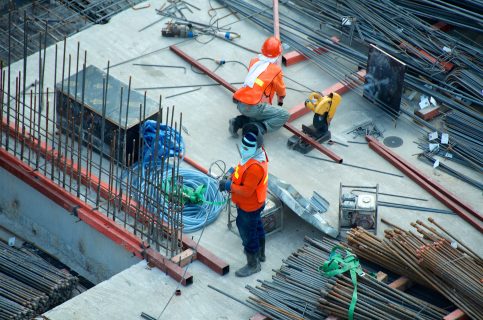 Solid wood trim used to be the only option for exterior trim. However, fiber cement, plastics, and composites make way for a new exterior trim era. Whether you're looking for garage door trim ideas or needing to redo the exterior window trim, these engineered options are proving to be more durable and easier to work with than the wood trim of the past.
Engineered Quartz
People love natural stone inside the home just as much as they like it outside the home. However, natural stone has a lot of downsides, including how difficult it is to work with. Quartz is an innovative material that's revolutionizing the natural stone landscape. Engineered quartz looks like natural stone and behaves like natural stone – yet it's manmade. It also doesn't come with the installation or maintenance headaches that traditional natural stone does.
Engineered Hardwood
It's no secret that hardwood floors are among the most popular flooring types for homes. The problem with hardwood floors is that it's challenging to maintain and easy to damage. For those reasons, many homeowners have wanted an alternative. Engineered hardwood is the answer homeowners have been waiting for. Engineered hardwood is much less fussy than traditional hardwood, but it's just as beautiful.
In many ways, today's homeowners and construction workers are looking for the beauty of old products with the ease-of-use that comes with innovation.
Start Using These Innovative Materials Today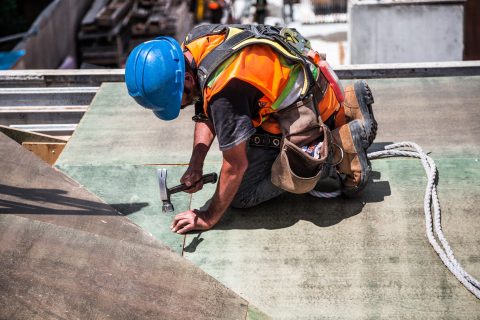 These are just some of the innovative materials changing the construction landscape. The chances are that if there's a material that's costly, difficult to use, or otherwise frustrating, there's probably an innovative material option on the market to replace it.
Before you start on your next design or construction project, take time to look for innovative alternatives. Instead, You might be surprised by all the options out there!
Matt Lee is the owner of the Innovative Building Materials blog and a content writer for the building materials industry. He is focused on helping fellow homeowners, contractors, and architects discover materials and methods of construction that save money, improve energy efficiency, and increase property value.