The Covid-19 pandemic took the world by storm by shutting down the world on a scale never seen before. People were forced to work from home, and some of them loved it and still do. Restaurants, gyms, hair salons and other typical amenities were closed down as people were put under national lockdowns. This meant that people were spending much more time using their homes. Naturally, this led to increased demand for interior design alongside a shift in priorities and needs. Below, we will discuss how Covid-19 has changed the face of home design.
Workspaces
Many people are working from home due to Covid-19, and this trend is here to stay, even after offices have reopened. In the beginning, those without dedicated offices turned corners of their living room into their workspace. With a view to futureproofing productivity, people are factoring home offices into their home designs. Quality interior design firm MJMDA has been perfecting the art of interior design since 2003 and now specialise in putting project power into people's hands. This means that if you need to have an office installed into your home, they will equip the space tailored entirely to your desires and needs.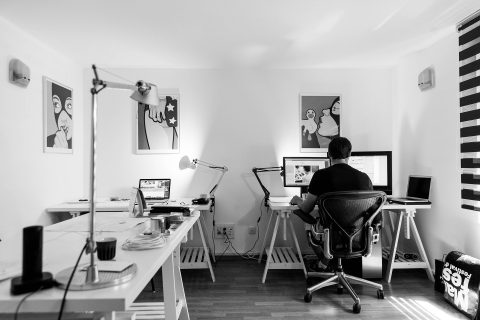 Gyms At Home
The online workout space boomed during lockdowns because gyms were closed, and people needed to stay fit. As a result, people have adapted to working out at home and avoiding the gym. The likely reason for this is because they can fit the routine more easily into schedules and don't need to worry about the spread of germs from other people. Although gyms have reopened in the UK, there is still a clear change in the home design concerning the installation of gyms.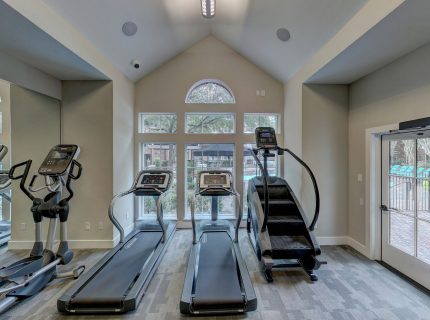 Increased Hygiene
The global pandemic highlighted the importance of practising excellent hygiene, which has bled its way into the home design space. Japanese toilet manufacturers TOTO reported a significant rise in demand for their contemporary bathrooms, especially in the UK and Europe. As well as being adopted more frequently in smart homes in the UK, the WASHLET is being used in hospitals because of its self-wash functionalities and hygienic design.
Re-designed Kitchens
Kitchens have always been a popular aspect of home design because they become social hubs of the home. Thanks to Covid-19, more people are opting to gather at home as opposed to eating out at restaurants, meaning that kitchens are being re-designed to include more space for seating. In particular, open kitchens are making a comeback, with many people prioritising space for a sofa or armchair. As well as space in the kitchen, people have surfaces fitted with antimicrobial coatings, which make them easier to clean; popular antibacterial surfaces include copper and stainless steel.
Creative Storage Solutions
With more time being spent at home because of Covid-19, people are searching for intuitive solutions to storage issues. When a family is stuck isolated at home, and the children are off school, toys will leak from playrooms and spread into the rest of the house. Parents started accepting this, increasing the demand for seating with under storage throughout the house. Low-level storage means that toys can be stored through the house and be easily tidied away.
Stylised Desk Chairs
As mentioned previously, more people are working from home than ever before, which has led to an increased demand for home offices. Naturally, this has led to a boom in the market of stylish chairs to complement home decor. By stylish chairs, we mean innovative designs with ergonomics at the core. If you are limited on space and have to have an office put into your living room, the chair doesn't want to look like it came from a stiff office setting.
Client Spending
During national lockdowns, people were able to save money that they would have spent otherwise. This means that more people have money to spend on home designs, which they will spend on the features discussed above. According to Forbes, even though the pandemic is winding down, there is still a significant demand for home design, and the housing market is thriving as a result.
The Covid-19 pandemic caused people to spend more time in their homes, including office workers who are still opting to work from home. This has altered the home design industry, as more people become hygiene aware, adopt intuitive storage, redesign their kitchens, and install purpose-built offices. Although the pandemic is calming, the demand is still there and is predicted to be long term.