The African continent is endowed with a lot of resources and great house architectural designs that are often made traditionally from natural materials.
When it comes to building a house in Africa, drafting a good plan and design is the best way to get things started on the right footing.
House plans and designs are very important in every building process; they help to add meaning and aesthetics to your house and give you the best solution on how to effectively use every space on your land to achieve your dream home.
Nevertheless, the house plans and designs in Africa usually vary from one African country to another due to the diversity in their traditional and cultural heritage. However, they all have something in common—aesthetics.
From Ghana to Benin Republic, Kenya, Nigeria, Togo, and Mali, houses are designed in a unique, homely, and beautiful way.
Top 5 Types of African House Plans
Hence, if you're looking for the various types of African house plans and designs to choose from for your next housing project, we've got you covered. In this article, we share some of the best types of house plans and designs found in Nigeria house plans, Ghana house plans, Kenya house plans, and so on.
Bungalow House Plans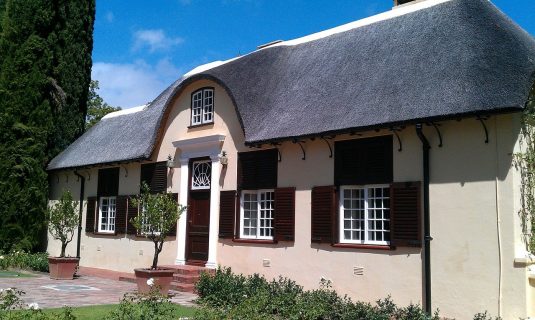 This type is very popular in Africa; it is the ideal house plan for newlyweds or a small family unit. A bungalow house plan has a level of boldness and simplicity that makes it foremost for many homeowners in Africa.
You can always find a bungalow in both rural and urban areas in Africa. They often come in diverse shapes, sizes, and designs, depending on the part of Africa you reside.
Another interesting fact about building a bungalow in Africa is that it is affordable. If you have a good budget, you can build a two or three-bedroom bungalow for your family. Bungalows are less stressful to plan and are mostly well-ventilated and spacious to give maximum comfort and enjoyment.
Bungalows in urban areas are usually built with modern architectural materials and sometimes equipped with a garage, patio, garden, and many other additional designs that help to add beauty and luxury to the house.
Farmhouse Floor Plans
If you love to have some peace—away from the noise and busyness of city life, then you should consider having a farmhouse floor plan and design.
A farmhouse is mostly built for the countryside. It usually has spacious and well-ventilated rooms, tall roofs, and large windows that give room for natural light, barns for livestock, gardens, and a parcel of land for farming.
Depending on the size of your land and family, a farmhouse plan can be for a 3 or 5 bedroom farmhouse. Aside from being a peaceful abode, a farmhouse makes a great vacation home for you and your family if you wish to have a peaceful getaway from the city.
You can always design your farmhouse to fit your needs, especially if you would like to include a nice veranda or patio design where you can unwind with your family and friends.
Apartment Floor Plans
This is also known as multifamily floor plans. It is a plan that most homeowners opt for when they wish to go into real estate. An apartment floor plan is very lucrative in the long run because you can always stay in one or two apartments with your family and rent out the rest for an extra income.
The larger and more luxurious your apartment is the more valuable it becomes on the real estate market.
A standard apartment floor building usually has between 2 and 4 bedroom apartments. Your apartment floor plan can range from 2 to 6 story building with multiple apartments in it, depending on your budget.
Traditional House Plans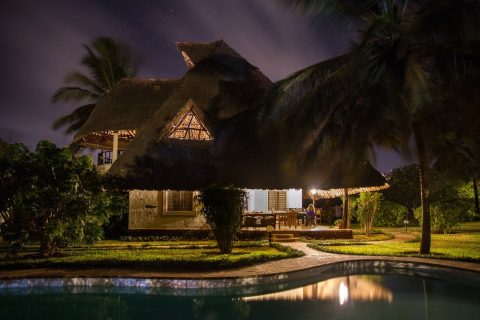 The traditional house plans and designs in Africa often vary from one region to another. Most modern types are simple with sloppy roofs, a living room and dining area, a verandah, a storeroom, bathrooms, and multiple bedrooms (depending on your preference and specification).
A traditional house plan is the ideal family home that can be planned and designed in a luxurious or simple style. The number of rooms can be between 2 and 7 bedrooms or more, depending on the size of your family.
You can design it to fit your dream home by adding whatever extra feature you want to have in your home. The features could include a beautiful patio, garage, guest room, boys quarters, and garden.
Mazera Stone Finish House Design
Many modern African houses now use the Mazera stone finish house design for their homes. There is a chic, earthy, and unique splendor that the Mazera stone finish gives to every home.
From the living room to the kitchen, dining area, fireplace, and balcony walls, the design is the magic you need to transform your house into a mansion or castle. It can be used for different purposes and designs in your house.
Aside from the aesthetics it gives, one interesting fact about the design is that it is highly durable and can last for many decades without any need for maintenance.
The African countries where Mazera stone designs are quite common are Kenya, South Africa, Ghana, and some parts of Nigeria.
Conclusion
Most African homes are not just for shelter; they carry a lot of history and meaning, especially in the way they are planned and designed. To achieve the comfort and fulfillment you've always wanted in your home, you have to adequately plan and design it.