In an ideal world, a new home is built to a high quality and any defects found to exist are minor and easily fixable. However, that is not always the case. Many people purchase new homes, only to move in and discover a catalog of problems, some more serious than others.
The most common defects found in new homes include inadequate brickwork pointing, poorly installed windows, and doors, decorative problems, poor plumbing and tile work, and missing insulation.
Similar problems are often seen in older properties, and the older they are, the more likely they are to have serious issues such as damp and structural problems.
Faults like this can be picked up during a home survey, but if you want true peace of mind that a huge bill for a major structural problem or a broken-down air-conditioning system is not in your future, it's wise to purchase a home warranty.
How Does a Home Warranty Work?
Home warranties are not the same as home insurance and if your house burns to the ground, it won't help you. However, if you want an insurance policy that covers your home's systems and appliances, such as the plumbing system and washing machine, then a home warranty has you covered. Like any insurance policy, you pay a monthly premium and if you need to make a claim, an out-of-pocket deductible.
Top10 has more information on the best home warranty companies. Read reviews and weigh up the pros and cons of each one before you make a final decision.
Peace of Mind
The main reason why homeowners and renters pay out for a home warranty is that it offers peace of mind. There is nothing worse than an unexpected expense torpedoing your monthly budget or arriving the week before Christmas. If your personal finances rest on a knife-edge most months, chances are you won't be able to afford to replace a broken water heater or fix a busted door lock.
With a home warranty in place, all you need to do is make a phone call if something breaks or fails. The warranty provider will send someone to assess the problem and organize a repair; if a repair is not an option, they will normally replace the item or appliance.
There is a cost associated with a home warranty, but it's a fixed one, which is a lot easier to plan for compared to an unknown bill at some indeterminate point in the future.
Quick and Easy Repairs
When you have a home warranty in place, you don't need to worry about finding a reputable contractor to deal with the problem. No more making frantic phone calls late at night or paying excessive call-out fees. No more sleepless nights worrying about shoddy workmanship because you inadvertently hired a disreputable tradesman who has no clue how to fix the problem but is keen to charge you anyway.
Instead, all you need to do is make one phone call to the warranty company and let them take care of the rest. They will organize an engineer or builder to come and assess the damage and then arrange for a repair or replacement. The home warranty company is responsible for the logistics and if something goes wrong, it's their problem, not yours.
This is much less stressful than trying to liaise with different tradespeople.
Save Money
Although home warranties are an annual cost, they can save you money if your home needs an expensive repair. It's common to look at cost of purchasing a home warranty and think, nope, why would I spend that money when I might not need to claim for any repairs?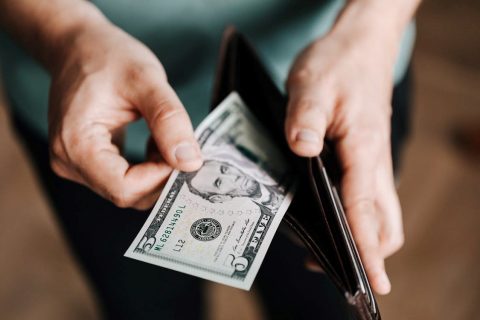 Well, that's certainly true, there will probably be years when you don't need to file a claim. But if something expensive breaks, a home warranty is money well spent. Instead of having to make do with a bust appliance, you will have a shiny new one in place within a short time.
Imagine how disastrous it would be if your HVAC system blew up during the hottest summer in recorded history. Could you cope without it? Maybe you could, but what would happen if your elderly mother had just moved in or your wife had recently given birth – that would put a different spin on things. Under those circumstances, a fully-functional HVAC is a lifesaver, not a convenience.
Unfortunately, the cost of replacing a vital HVAC is expensive, and most people don't have that kind of money sitting around in a savings account.
Always shop around for a home warranty plan that suits your budget and needs. Plans vary between different providers. Some cover appliances and others cover home systems; a few cover both or have add-ons you can purchase for a small additional cost. Remember that the cheaper the policy, the less coverage you'll have.