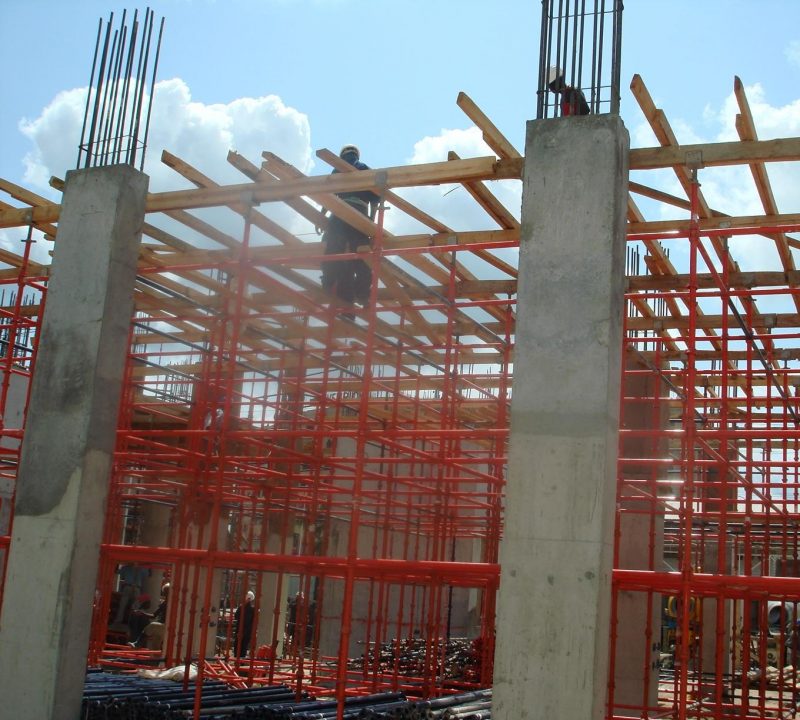 As with many other growing industries, in Africa, construction is proving to be a genuine driver of the economy. Africa is a region with enormous infrastructural, residential structures along with the scaffolding and formwork systems that make such growth possible.
The challenge lies in attending adequately to the needs of countries such as Egypt, Senegal, South Africa, or Morocco, which are experiencing a strong demand in the construction industry as a result of the growing needs of the local population.
Scaffolding and formwork innovation
Export Area Manager at ULMA Construction, however  notes that the African market is receptive to new scaffolding and formwork innovation, and more so if it is accompanied by comprehensive services that include a study of the possibilities for each project, the technical design of the formwork and scaffolding solution, and provisioning of the best-suited material for the project.
"It is true that in some North African markets, such as in Algeria, Morocco, or Tunisia, as well as in South Africa, the use of modular formwork systems is widespread and largely considered standard; the acceptance of innovative formwork and scaffolding systems has slowed down and is proving to be more gradual than hoped It is absolutely essential that assembly scaffolds and formwork systems be simple, quick, and safe, using standard pieces that can be used in multiple applications," said the export area manager.

Formwork and scaffolds trends such as SmartRock2 products, wireless concrete sensors sold by Wiehahn Formwork Solutions a South African based company and a distributor for the ULMA products in Southern Africa, are growing in popularity which according to the company's sales and marketing persons, Mathew Denton has a bigger focus on solutions on site, a characteristics need much not only by the African market but everywhere.
According to Mirko Sellitti of Condor formwork and scaffolding, construction industry is moving towards faster and safer realizations. "Our R&D department has already moved in this direction, enlarging the offer with aluminum formworks, that combine an easier handling to a safe mounting and accelerate considerably the timing of the project. For example, our ALUDECK slab formwork allows reducing the casting times by 1/3."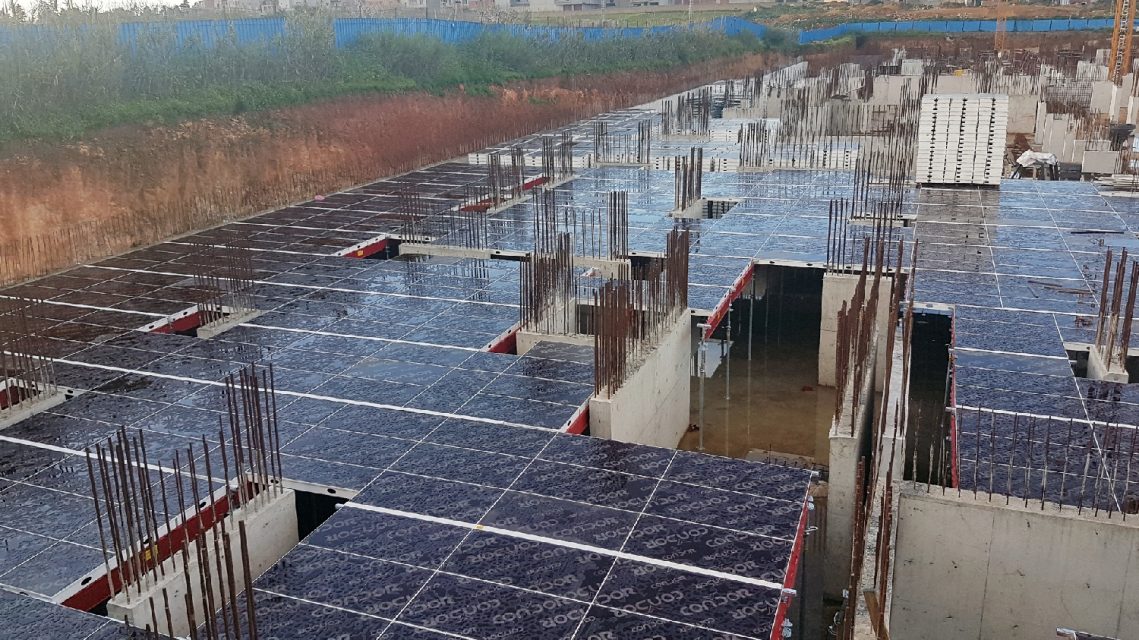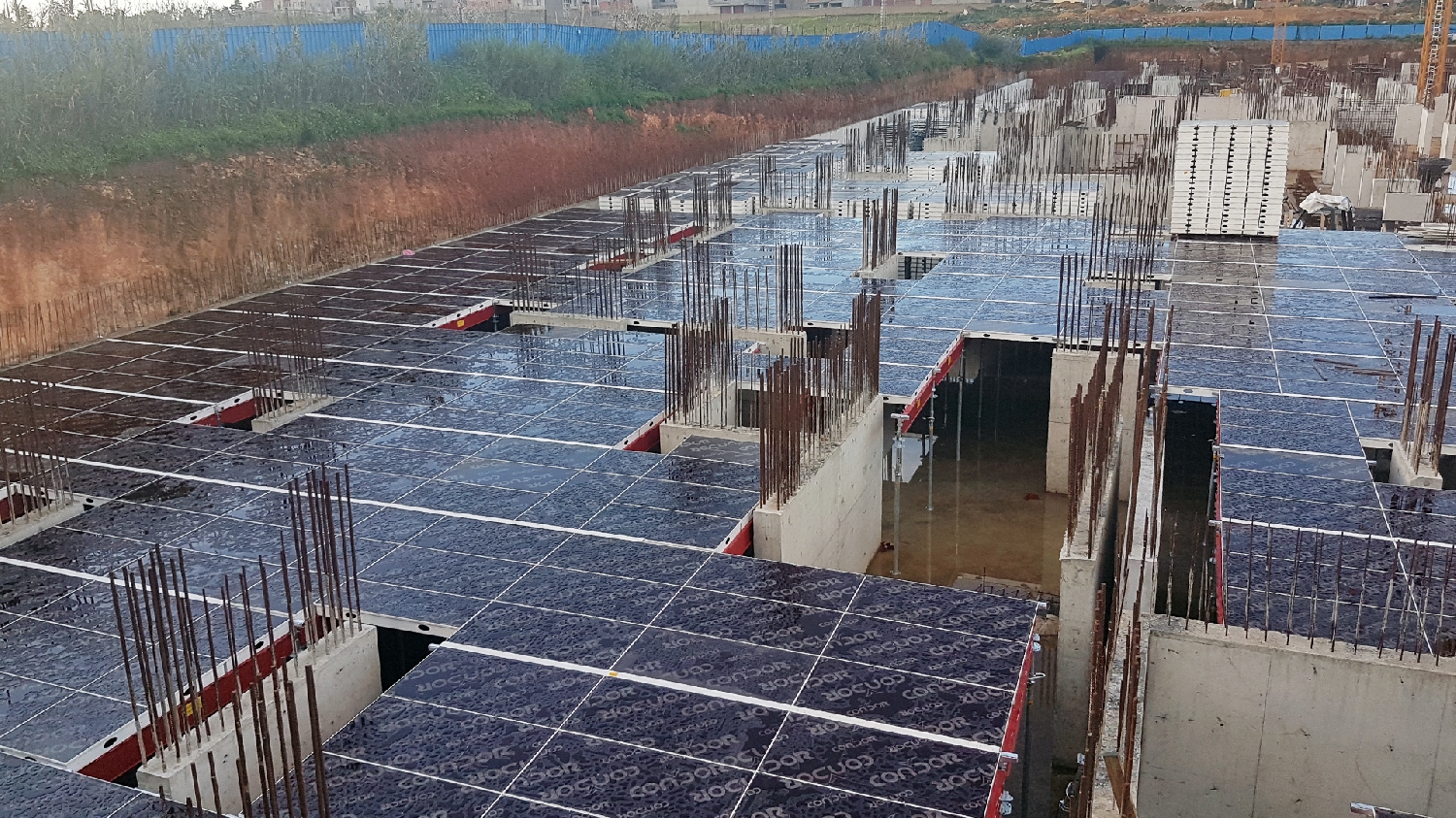 Demand for modular system
ULMA further adds that demand is high in Africa for lightweight man-portable modular systems, such as COMAIN, LGR and SP Props, some of the modular systems offered by ULMA designed principally for the residential building market. These systems are extremely strong, versatile, and easy to assemble and use; polyvalent formwork systems composed of standard components that allow for a wide variety of configurations in slab, column, and wall formwork.
Formwork systems are versatile, and strong, permitting the construction of any geometry required for residential, commercial, or infrastructure projects. Colin Hookham, Executive Director Business Development at MFE Formwork Technology Sdn. Bhd a manufacturing company that produces aluminium formwork system for housing, low-rise and high-rise construction, observed that the African market is moving towards design flexibility and accuracy by design in the formworks systems produced for multiple types of building and applications such as their MFE Formwork solutions.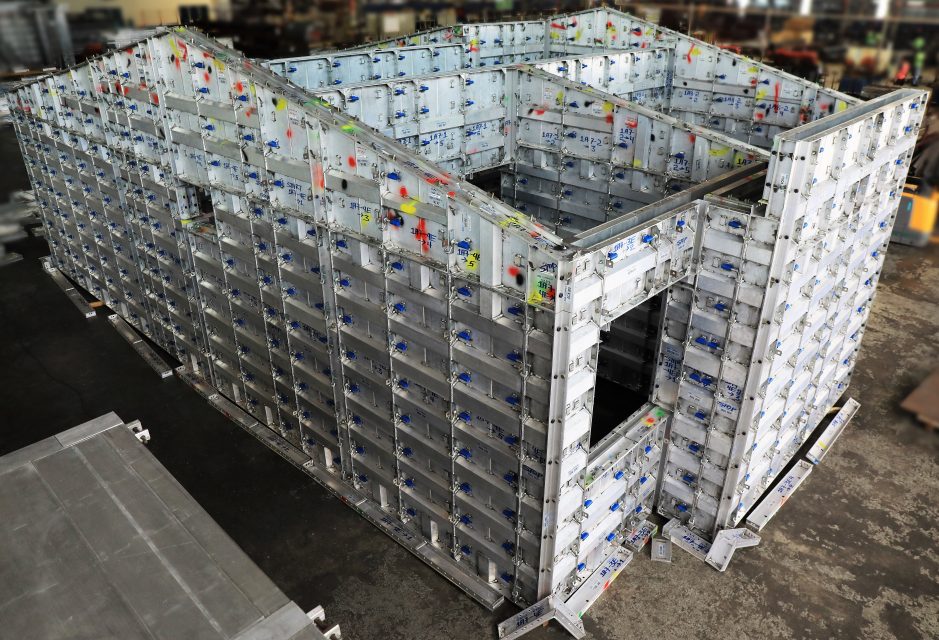 Annie Yu, Deputy Manager of SUCOOT CO., LTD points out that developing African countries need mass housing. Demand for formwork and scaffolding systems has thus increased due to the increasing demand in construction sector.
"SUCOOT provides not only the products, but also full-service solution.  Our Ring System (φ60.2mm for shoring and φ48.6mm for working access) have been applied in various projects of great success (80% in civil works/infrastructures and 20% in architecture & maintenance). Our product is under severe quality control during manufacturing and inventory management and is also with an optimum structure design, advanced construction methods supported by our highly-qualified professional team," said Julian Liu/International Sales Director.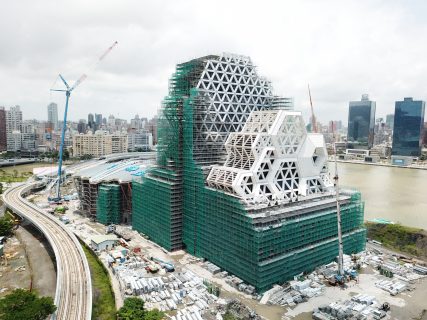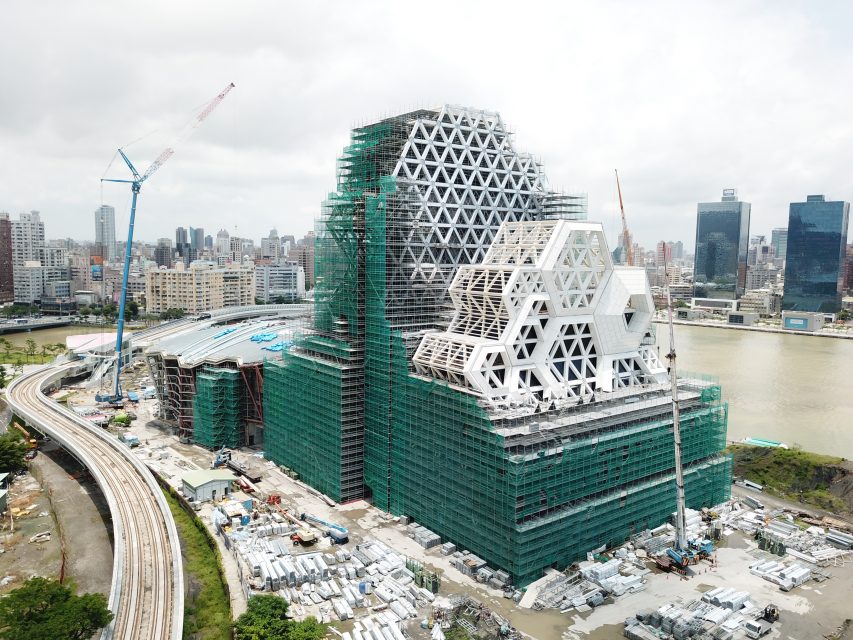 According to Fatih UÇAR of Tamer, a Turkey  based company which  manufactures and produces Steel Mold Systems, Scaffolding Systems, Tunnel Molding Systems and accessories, the increase in mass housing brings about popularity in tunnel formwork system.
It is absolutely crucial that assembly scaffolds and formwork systems be simple, quick, and safe, using standard pieces that can be used in multiple applications. According to Andrea Loiacono, Pilosio SA branch manager, the modular, flexible and solid Multidirectional MP scaffolding and P300 wall formwork systems produced by Pilosio Group S.p.A. are their best seller in Africa. Ease of use, modularity, and durability are just some of Pilosio's products highlights, enhanced by the strong support of the branch engineering department that will always work alongside the partner to develop the best and most cost-effective solution.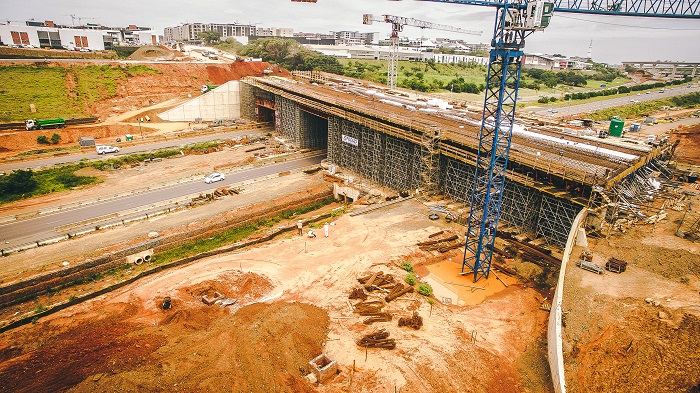 With the fast pace of construction driven by stringent construction completion schedules,Saini Y.S of Steeledge comments that it is imperative to use the right kind of scaffolding and formwork systems which not only provides speed, safety and economy but also durability during usage
"Nowadays due to innovation in design the scaffolding and formwork systems are Improvised for speed of construction, Safety and Durability. Our Cup lock system scaffold product is a good example offering the above features with durability as it key characteristics. It is one of the fastest and most versatile Scaffolding System, in which up to four member's are locked in a single action with a blow of hammer. The availability of nodal points at every 500 mm makes it most flexible due to its design, as safe working platforms can be formed at every 500 mm in the vertical direction, thereby giving free access at different elevations," said Saini.
Construction companies are increasingly looking for light but very resistant products. Rohit Banerjee Marketing Executive at KHK Scaffolding & Formwork LLC explains that this reduces the overall cost as well as cycle times and reusability at the forefront. "Hence our development of our Aluminum Products allow us to stay right on top of the ever changing environment."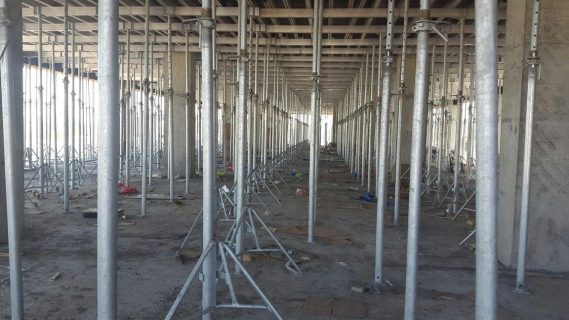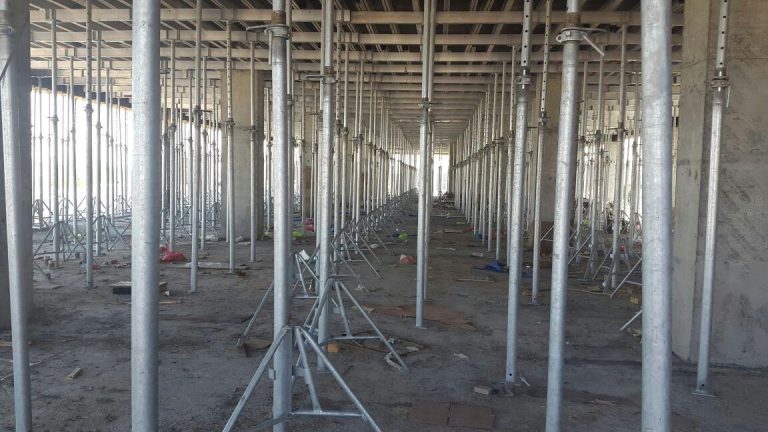 Massimiliano Farina of Farina Formworks however notes that there is a challenge in creating steel casings that are very resistance and at the same time very light  as aluminum and plastic have proved to be weak despite being light. She further adds that there is also demand in formwork that doesn't need the crane, have reduced weight, are smaller, light and fast.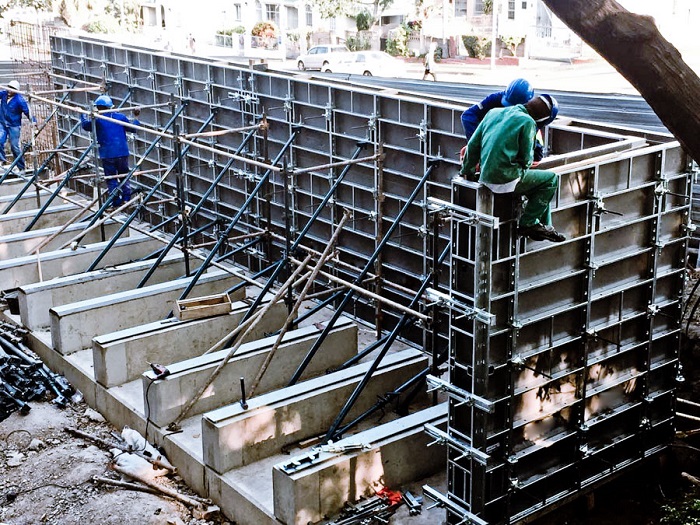 Giorgio Piovesan of Arbloc further adds that formwork coated in polystyrene foam as produced by the company will be a unique aspect in the African market which will receive a rapid growth in demand due to the molds having a three-dimensional shape with the polystyrene. The molds can be used when the shape of the concrete cannot be made with the traditional materials as steel or wood.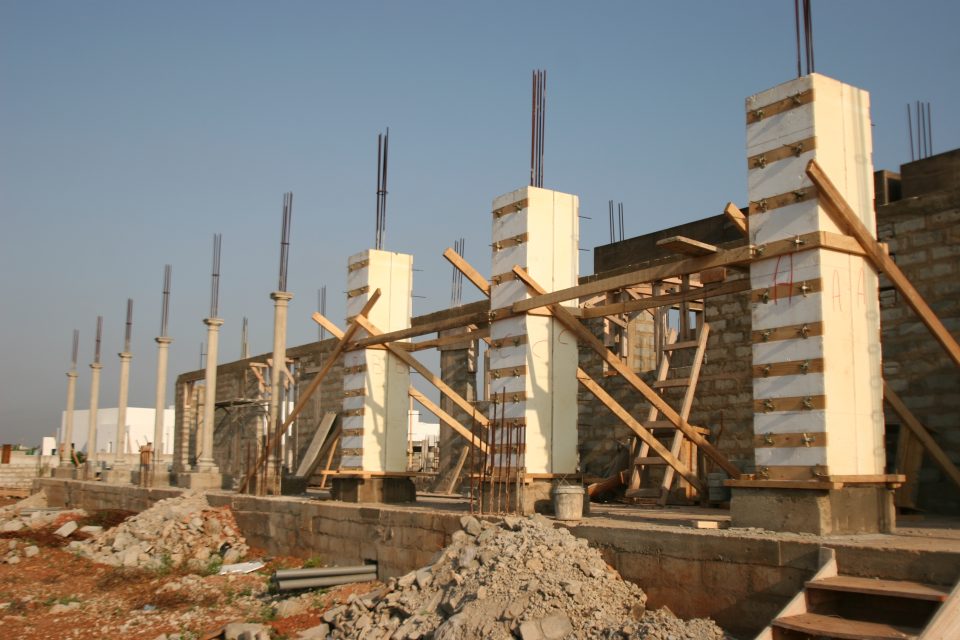 Hassan Suleman of Form Force (PTY) Ltd comments that aside from aluminum scaffolding popular products such as components of Kwikstage scaffolding system which are some of the products the company offers that comprises of standards, ledgers, and scaffold boards, have also recently increased in demand.
Hassan further adds that there is also a big demand for not only supply of quality scaffolding, but also for appointments of specialized scaffolding contractors to come out to site with qualified scaffold erectors to erect and dismantle scaffolding in order to meet all the safety requirements.

Tunnel formwork has an advantage of acceleration and standardization. Emrah Tas responsible for foreign trade at Neru adds that using the tunnel formwork system reduces construction period at least 4-6 times in comparison with the traditional systems. Also it reduces the requirement of labor force pretty well.
"In countries which need high amount of housing, the tunnel formwork is vital part of the process. Because constructing big projects (mostly supported by governments) takes so much time, this is the easiest way to cope with strict timelines," she said.
Prospects for growth
In spite of the financial difficulties currently presented in undertaking construction projects, the African market has good prospects for growth and will surely experience significant expansion in the medium to short-term.
Jey Lacour of Cetrac scaffold and formwork notes that Africa is a nonstop growing continent and a lot of clients tend to stop working with "homemade" and buy scaffoldings. At the moment, the scaffolding manufacturers are working on the different possibilities to be able to prepare the guard rails on the upper floor before even getting there with the ladder. So that, when the workers climb up the ladder on the next floor, they have already guard rails placed for their security. This is a technology that can be a life saver especially if scaffolding is build up to 50m high.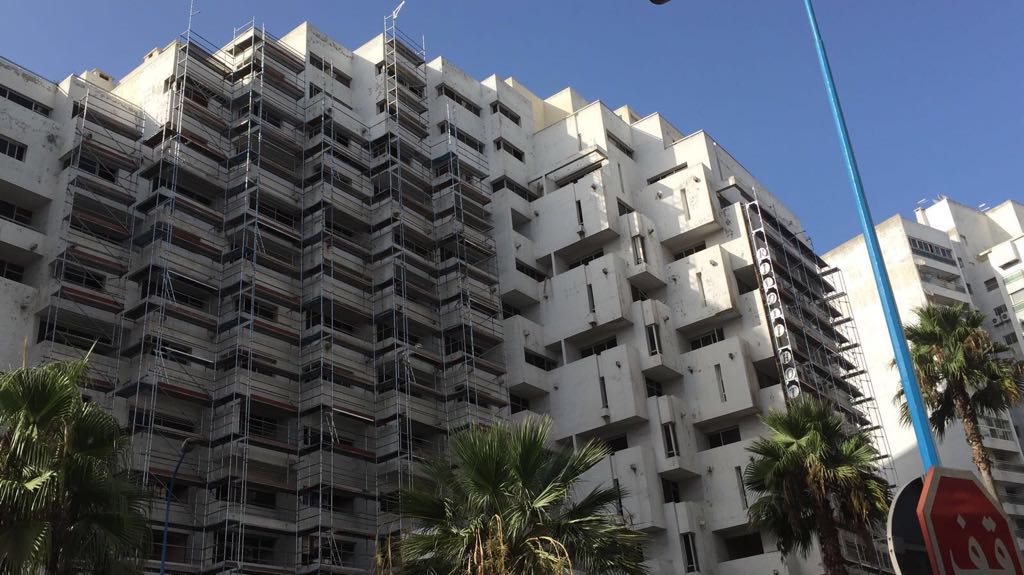 According to Theunis Visser, Director of Business Development, PERI South Africa, before purchasing a product it is best to do proper research depending on one's needs so as one is able to buy what is fit for purpose.
"Take your time to do the required research on the different suppliers supplying into Africa, especially into remote areas. An investment into formwork and scaffolding could turn out to be extremely costly as a result of unintended oversight, or dealing with inexperienced vendors/ suppliers.
PERI Formwork Scaffolding PTY (Ltd) South Africa has 10+ years of experience of supplying some of the most remote projects in difficult conditions. Successfully supplying projects that include a range of services inclusive of complex engineering and site support, site training of staff in different languages, as well as end to end project logistics helped made us the supplier of choice to most of our customers," said Theunis.
Mmadiboka Mmadiboka Chokoe of Peo Scaffolding and Formwork believes it is very important for African companies to manufacture, in order to increase the Local Content threshold, as this will lead to job creation and poverty alleviation,which will have an ultimate improvement in the gini-coefficient.
She further noted that there has been a massive improvement in technology and the use of environmentally friendly materials in the formwork and scaffolding industry. The company manufactures and offers a range of the scaffolding products.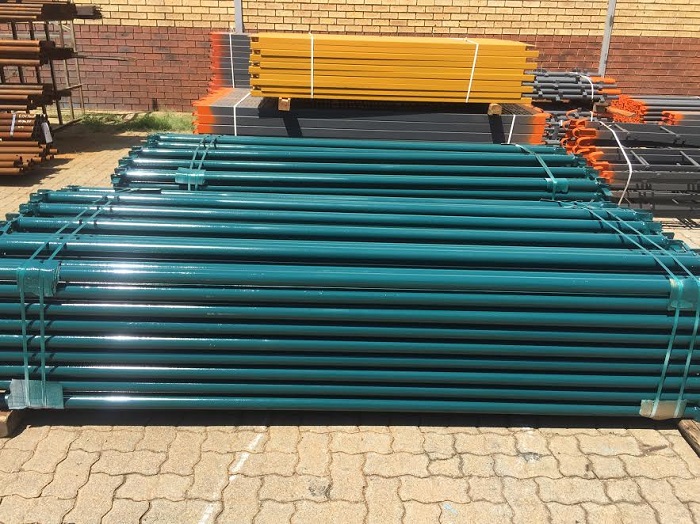 It is also advisable not to believe too much on the price of a product during a purchase.  According to Cristian Boninesgna of Ferro-Met s.p.a, "Sometimes price is good but then you can get something that is totally out of expectations. Moreover, it's necessary to concentrate on products technical details in order to be able to compare one producer with another."
"Normally is simpler when you compare 2 European producers for example, but very difficult when you compare one Chinese producer and one European producers. This because technical norms are different, certifications is different, and Asians likes to play with that. So I suggest always to be clear and to ask help to understand the different products." Cristian adds. Ferro Met core business is in the telescopic props, also called formwork props or shoring props.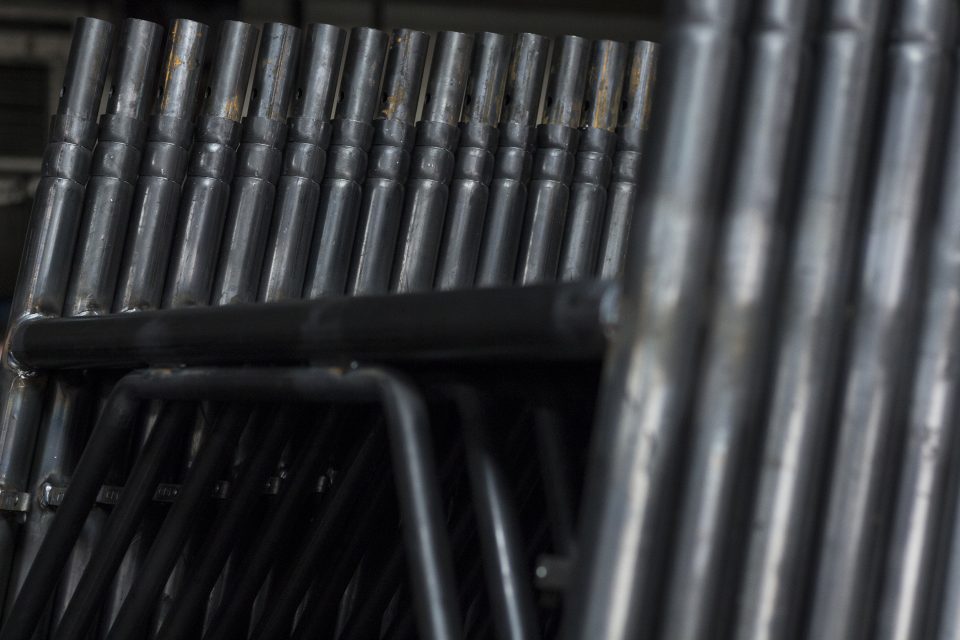 Narciso Santos International Business Manager at Metalusa comments that the paradigm is changing, on the "old days" whereby in Africa 90% of the products were from China and  most of them without any certification, in scaffolding they used only Tube & Fit. However Santos states that companies are changing to formwork panels, certified ones.
"Now the companies are looking for a certified scaffolding, manly multi-directional ones! They don´t want painted steel (because they deteriorate more) instead of stainless steel (more years of use + duration). You can use Multi-directional Scaffolding ADAPT and our formwork FORTEKO several times instead of the "rudimentary wood" which you use once and it goes directly to trash. So on the medium and long term the use of our formwork panels will get to customers much more gain (time + money)," said Santos.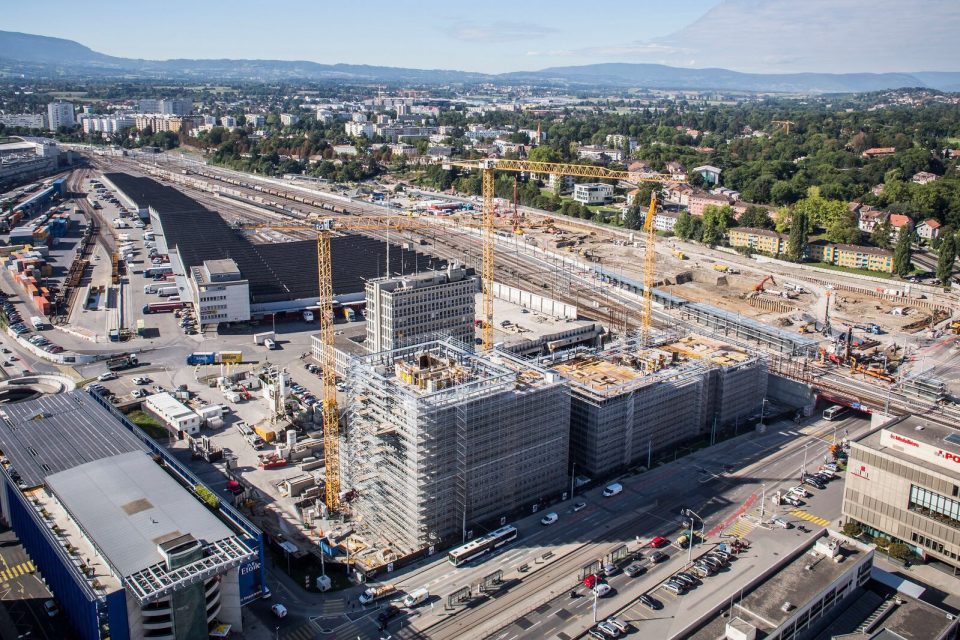 Africa is also currently searching for profitable trends solutions in which the safety component is high.In this sense, David Espadas of Alsina, manufacturing company and provider of formwork support structures for the pouring of concrete in situ points out that it is also necessary to update the solutions to the reality of the different markets.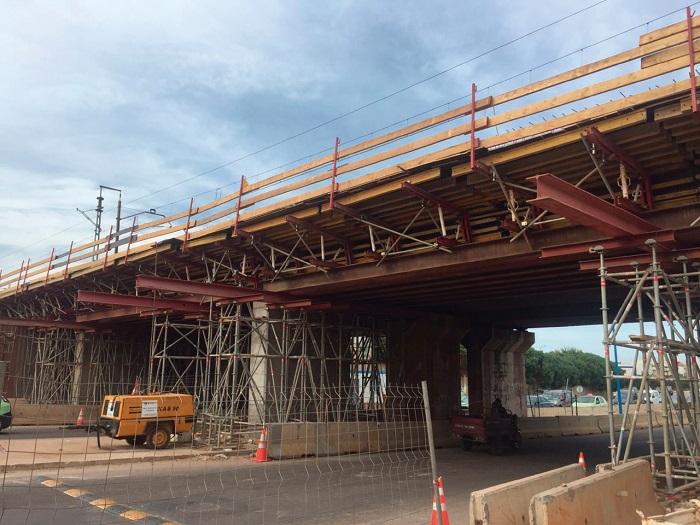 "As an auxiliary sector to construction, it must adapt to the construction realities of different areas and cultures, there is no single solution at a universal level. On the other hand, the safety factor requires continuous improvements to ensure the safety of operators," adds David.
Francesco Sponga of Vebra srl a company which is famous for its AR.CO module, that is an ideal balance between solidity, handiness and flexibility of use, with the same formwork it is possible to create running walls, ground moulds, small boundary walls and circular walls notes that with the tough daily routine on the construction site, the new emerging changes in the formwork sector brought into application will be no doubt a boom for the construction sector and will bring infrastructure development in Africa on another level in future. The company's AR.CO module weighs 60 kg which allows mobility by hand without cranes.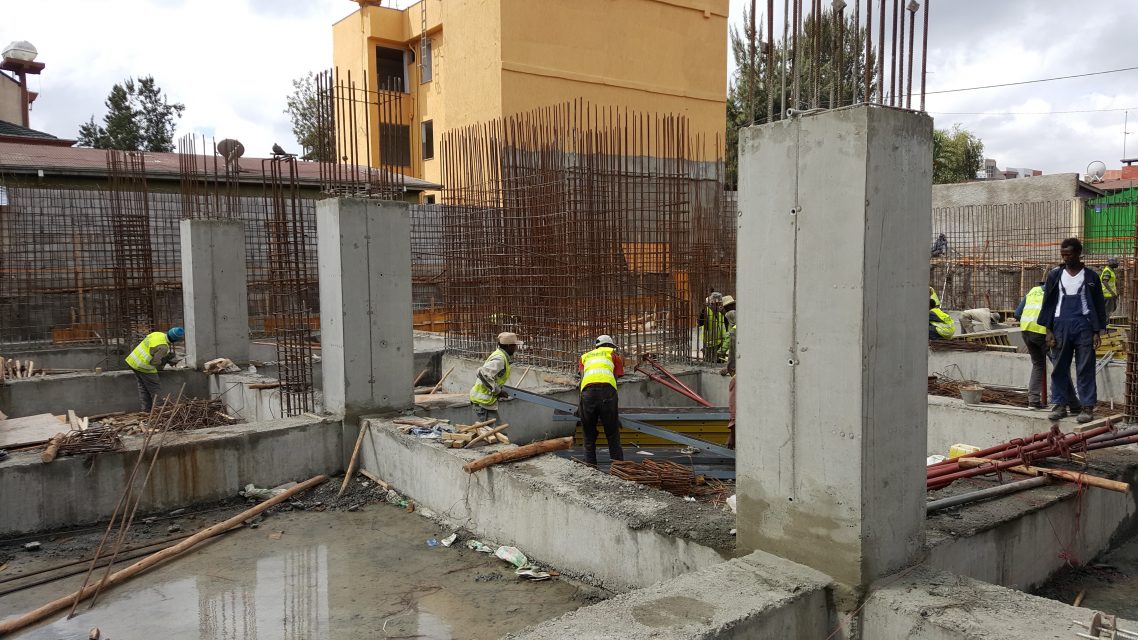 Due to the fast moving pace into the technological world, Volkan Nergiz Civil Engineer at Portisan points out that information about materials has become easy and also risky as one can get false information from fraudsters. According to him, it is necessary for a client to conduct thorough research of the specification and standards of products before purchase.
"If you are looking for the price firstly, you can't reach the right materials always. Customers should be comparing the same materials from different companies in accordance with the specifications and norms and for assurance," said Nergiz.
The Turkey based Company offers Portiwood Column/Curtain Wall Formwork System, H Type Load Bearing Scaffolding System and Portiscaff Full-Safety Scaffolding System products across Africa.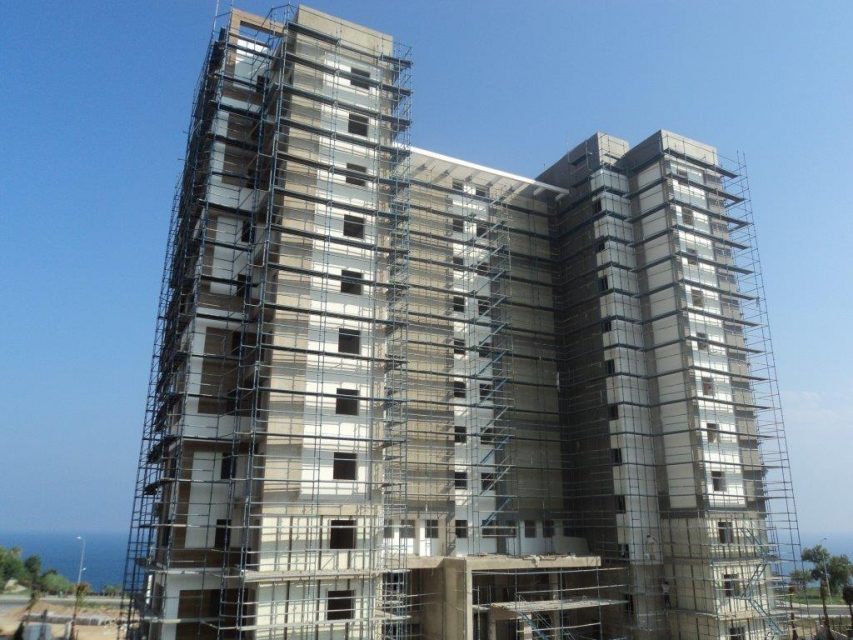 Daisy Omondi of Manar Alomran summarizes that scaffolding and form work is found all over but being careful and working towards long term safety is paramount thus you need to purchase the best scaffolds and form work.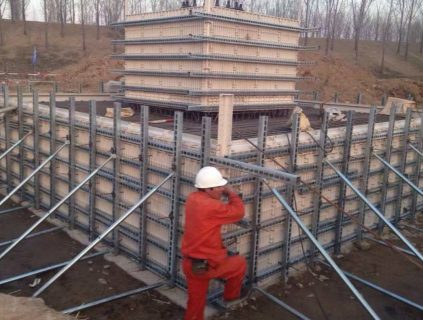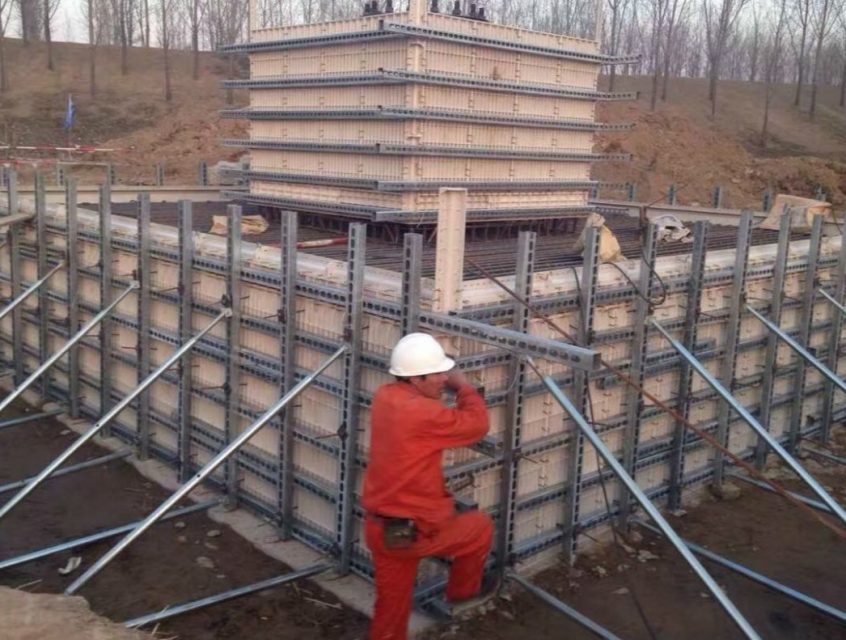 According to Kelly the sales manager of Kehoon Tech Company from China the company has plastic formworks that are available for export worldwide. They have an agent in Ghana to help with sales in the region. The company focuses on formwork and scaffolding and boast of having competitive pricing.
Contact our contributors
South Africa
Condor formwork and scaffolding,
USA
South Africa
Germany
Germany
South Africa
Portugal
Italy
Italy
Turkey
Italy
Turkey
Malaysia
Spain
Dubai
Italy
Italy
Turkey
Kenya