As water utilities in Africa race against time to ensure increased access amid an increasing population, constrained water supplies and high levels of poverty, it has become imperative for the continent's water service providers to adopt water metering; to know how much water they have at their disposal and where it goes to effectively deal with unaccounted for water and avert a supply crisis.
Sammy Mugalo, the Technical Sales Representative at Junaco Trading Kenya believes that with correct meter selection, sizing, installation, reading and maintenance the problem of unaccounted for water can be effectively solved.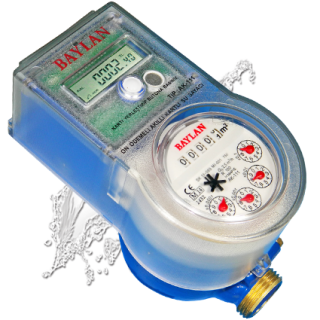 "There is a strong financial logic for water metering globally and more so in Africa where utilities need to introduce and improve integrated water management systems and dramatically enhance their own financial sustainability. Despite the potential of metering to enable utilities to price water and the immense interest in the technology, the uptake of meters in Africa has been rather slow," he adds.
According to Sammy, the drive towards improved operational performance and the need for financially sustainable cost recovery systems are the main drivers of metering programmes in Africa; there are several reasons why many water utilities in Africa have been slow at introducing metering, including: the slow innovation related to the controversies over the very principle issue of payment for water.
Also Read:Wastewater treatment methods, looking at the top 3
Efficient pay system
People in general do not like when government implements new restrictions. Water is a basic right, therefore why should one pay for water. Jesyca Gora the Chief Operations Officer at Aqua-loc in South Africa believes that you cannot take away that right completely, rather restrict the flow so that the consumer has a trickle flow instead. "We have seen riots in townships due to the implementation of pre-paid water," she adds.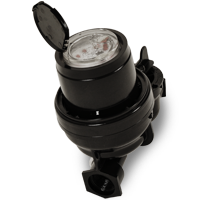 As an international company, L. Scavo from Wasser-Geräte GmbH believes that with pre-paid meters, the water utilities have no risk of arrears or debt, the system is based on the principle that the water consumption is calculated, and consumers are charged accordingly in advance.
"As an international company, we base our actions on clear guidelines. This includes striving for economic success as well as protecting the environment, promoting innovations and a strong customer focus," said L. Scavo
Wasser-Geräte GmbH in Spaichingen is another leading company in the development and manufacture of water meters and accessories with efficient paying systems. Their innovative products with systems for remote reading are majorly popular in Egypt and Tanzania.
The counter of the water meter may be observed both from mechanical and electronic displays. Electronic display shows information about loaded credit, total credit, total water consumption, credit unit prize, the interference state and the battery level. The meters are said to enhance the prospect of healthier utility cash flows, more revenue to fund wider coverage, and the resources to reverse a downward spiral that makes tariff increases unlikely.
According to Marcel Schreurs of  Maji Milele Limited in Kenya, the existing metering systems have various shortfalls including poor revenue collection, increased non-revenue water, lack of transparency and the presence of water cartels. "However, using the new generation prepaid water meters especially for communal use, we make sure that every drop is paid and accounted for and we can provide an alternative for water rationing. The system is automated which ensures 100 percent transparency, eliminates the concept of middlemen and provides an answer to water rationing. The system also does online monitoring on the total litres of water dispensed per day and per month. We can therefore note any leakages or vandalism based on reduction of water dispensed and do the necessary repairs," Mr. Schreurs says.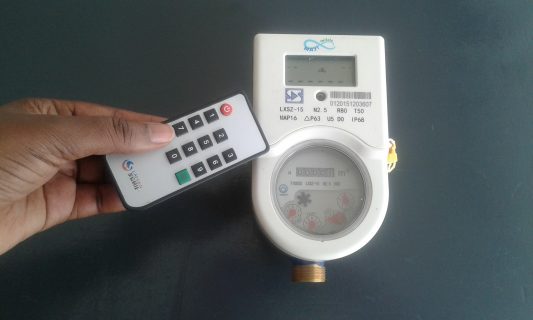 With regards to the future, Jesyca of Aqua-loc explained that they are looking towards Automatic Meter Reading; where consumers are billed correctly and not under assumptions. Install monitored stand-pipes in indigent areas so there is no wastage. Every residential and commercial property to be monitored and restricted if need be on over usage. "We have been trying to sway Municipalities to implement AMR for the past 15 years, but to no avail. Had we been successful, we would not be in the dire situation we are in now," she adds.
Additionally, Michelle Strydom of Honeywell Elster in South Africa reiterates that water utilities are moving away from conventional metering to solution based applications to enable them manage their water resources better.
Smart Water Meters
Technology has been critical in ensuring that the meter readers provide accurate information on the reading they do. Apart from customers who fail to pay, several utilities have also had problems ensuring that meter readers report accurate meter readings. There have been anecdotal reports that some meter readers might have simply entered data without actually reading the meters on the premises and also some consumers exceed the recommended water restrictions enforced for water saving purposes.
Charlie Prosch, Regional Manager of MetronFarnier notes that there are two parts to a smart water meter; the water meter itself and the electronic register that measures use and transmits data.
"There are several different kinds of meters on the Market today. Our Single Jet meters have 1 moving part and they measure incredible "Low Flow" water use," he said.
He further adds that by using smart water meter technology you can manage your resources much more granular. You can detect leaks, evaluate system wide use and use the many alarm features to notify utilities as well as end users of system flaws. All of this can be done without any infrastructure which keeps labor and maintenance costs to a minimum
According to Juan van Schalkwyk the Commercial Director at Amanzi Meters; one of the leading smart meters manufacturers in South Africa, fines imposed on transgressors for exceeding water restrictions are ineffective as affluent consumers can afford to pay fines instead of saving water.
"That is why we have developed a new technology called, iMvubu which allows all consumers to be treated equally and to be restricted to a predetermined volume of water. The system can also be used to read meters from a remote office by applying advanced technologies such as AMR and GSM," he adds.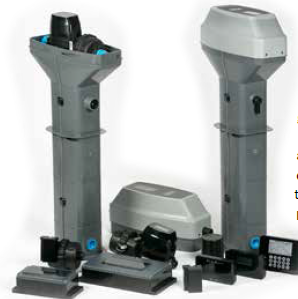 "The limiter valve is ideal for the dispensing of free water to indigent communities. A unique trickle flow with a self-flushing function is being patented. By inserting a flow limiter, the trickle can be kept at a constant volume at specific pressures. AMI functions allow for two-way communication to send commands and collect data from the device," affirms Mr. van Schalkwyk.
Smart metering reduce the risk of non-payment and overcome the problems of inaccurate billing and loss of revenue. Smart Meters and the rollout of a proven management platform accomplish this by having the ability for real-time two-way communication between the meter and a master system. This allows for live monitoring of tampering and bypassing of meters. According to Ms. Sharon Prangley the Sales Manager at Ideal Prepaid in South Africa, this also ensures the ability to measure water used by the consumer on a 'live' basis to monitor demand and distribution losses and the ability to remotely disconnect and re-connect service.
"Furthermore, an automatic recovery of debt, via an arrears module to increase revenue not only on current water distribution but also arrears recovery at a lower percentage than most debt recovery services," she adds.
Louis van der Walt of SPASA appreciates that the market as well as the companies providing Smart has expanded rapidly in the last decade. This is due to emerging successful smart electricity, which is changing perceptions and the understanding of smart metering by decision makers and advancement in connectivity technology and increased coverage of carriers.
"Smart metering can play a pivotal role in the effective management of our scares water resources and infrastructure trough timely and accurate measurement of the meters, if it can be measured, it can be managed," Louis comments.
Allan Swanepoel, International Marketing Manager for Lesira-Teq Smart Metering notes the need for Africa to embrace smart water meter technology saying that the technology will give the water suppliers and the consumers the necessary tool to manage the resource and take control of unaccounted for water but detecting problematic areas and infrastructure.
"Available accurate data enables a proactive approach which will lead to efficiency, savings and the efficient use of the existing infrastructure.Furthermore  smart metering allows the end user accurate information regarding their consumption which reduces the conflict generated by mistrust in the billing system," said Allan.
"Smart metering is generating increasing interest in Sub Saharan Africa even though it is in it's  infancy with the water authorities becoming increasingly aware of the importance of accurate billing, water conservation and water management in general," he added.
There is also a move to static meters requiring high accuracy and no maintenance. According to Per Trøjbo, Senior Vice President of Kamstrup , the precision and longevity of static meters are proving their worth while the emergence of the Internet of Things are improving the possibilities to cost effectively roll out meters in remote locations: "The MULTICAL® 21 and flowIQ® 3100 smart water meters that we produce are very popular in Africa. This is because they require little or no maintenance. They are also very accurate as they measure the flow with ultrasonic technology, which reduces the payback time significantly. The meters can be equipped with Sigfox or Wireless M-Bus communication, and the latter can be read remotely with our user friendly READy AMR drive-by system. The meters' built in loggers also allows utilities to go back to a meter to confirm readings – even after 3 years."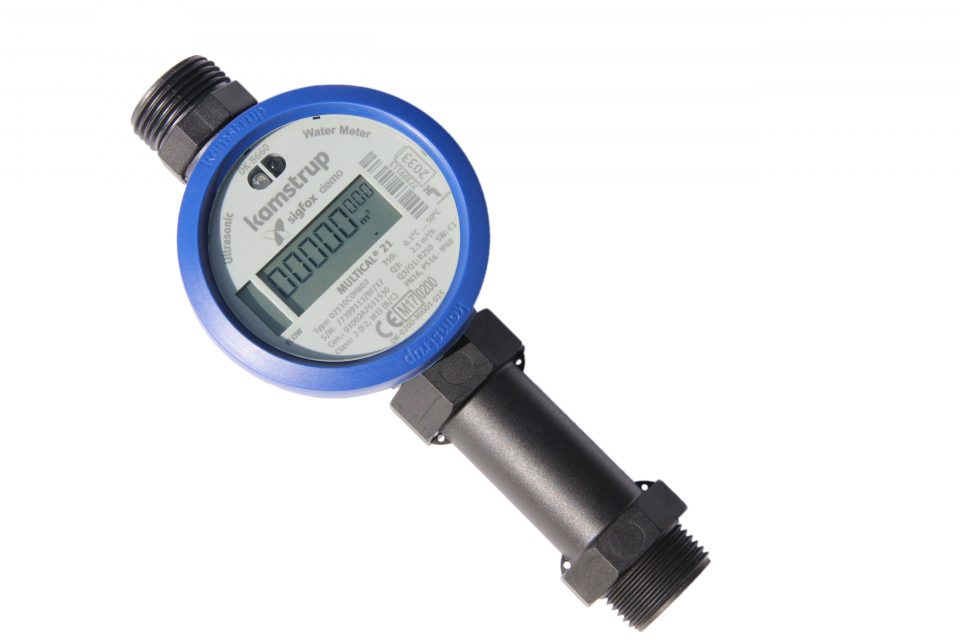 Sigfox demoBulk metering
Ryan DeBeer of Krohne one of the world-leading manufacturer and supplier of solutions in industrial process instrumentation in South Africa explains that, commercial and industrial water meters or bulk meters are used for monitoring and billing the water consumption of large cold water users which include: industrial plants, office buildings, hospitals, schools, hotels and apartment buildings. "Although industrial and commercial customers often concern a limited number of customers compared to the number of residential customers, they consume a relatively large share of the total water supplied by a water company and thus a significant part of their revenues. Water companies are setting up separate divisions for industry water services," he adds.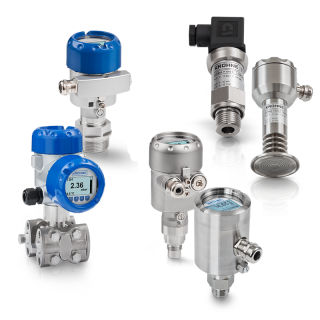 "For various reasons mechanical meters used to dominate the water meter market for measuring drinking water of residential and commercial users. However, mechanical meters are losing market share to electromagnetic water meters for bulk measurements as the latter offer much higher accuracies (± 0,2% compared to 2% or even 5%) and contrary to mechanical meters they do maintain their accuracy over time," asserts Mr. DeBeer
Mobile technology
Mobile phone technology has also opened up new possibilities in water metering. In Kenya, water utilities in Nairobi and Nyeri have started issuing meter readers with utility mobile phones, which they use in taking photos of meter readings to prove they read the meter correctly.
A variation on this innovation now being developed allows water consumers to read the meter themselves by simply sending an iOS photo of the reading to the utility.
The introduction of GIS has also enabled utilities to easily see water pipes, which houses are linked to the water supply system, the population of a city and other related information.
In African cities, this is still largely underdeveloped, but according to a report by World Bank, better performing utilities such as in Dakar, Durban and Nyeri have been able to overlay critical pieces of information which have begun to make the management of systems, and actual extensions of services to poor people, easier to achieve. For this reason, other cities such as rapidly growing Nairobi are in the process of developing improved GIS capacity and data.
Mr. Gaston van den Berg of PEC Africa one of the leading metering companies in South Africa recapitulates that, accepting that measurement is a standard requirement and that prepaid have the best impact to promote preservation, the approach to sustainable infrastructure is the main focus and brings us to the choices in method to manage the metering environment. "STS is a proven concept and currently a favorite application due to the relatively low implementation cost. AMI however deliver more options in support of efficient management of infrastructure along with secure payment platforms with frequent improvement and expansion of benefits to supply authorities and consumers," he asserts.