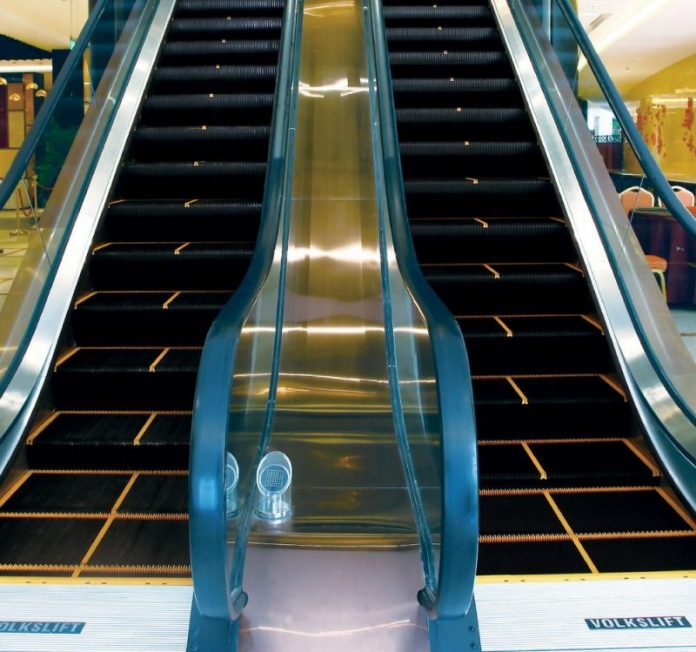 Lifts and escalators are arguably the spine of any building, and along with providing structural support, they ensure the building offers access and transportation.
Africa has positively embraced escalators technology Kay Luo of IFE Elevators Co., professional elevator enterprise that integrates R&D, design, production, and installation of escalators, lauds the embracing of the technology is resulting to increase in demand in the African market.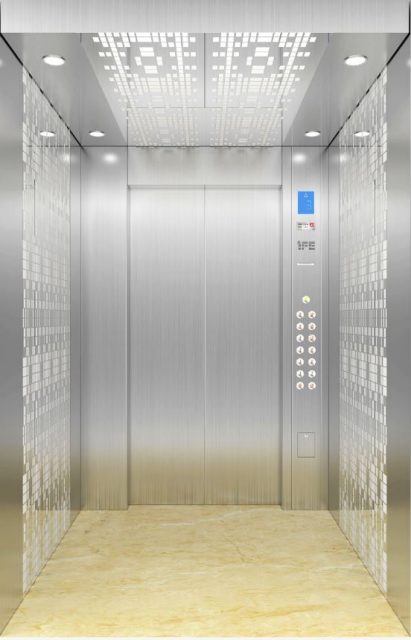 Lifts and escalators technology has evolved from simple traction system to hydraulics systems. Calvin Gay of Gylet Elevator Company, based in Singapore, providing Elevators and Escalators Services including after Sales Maintenance Service also points out that the technology has moved from  simple relay systems to PCB electronics to energy saving and enhancement in lift safety through the introduction of additional safety equipment
"We now have smart lifts that use less power consumption and are motor room less, much improved alarm systems and inside and outside décor," said Calvin.
Due to the rapid growth in infrastructure, Des Amushila, General Manager of Namibia Elevators & Escalators (PTY) LTD, notes that development in most African countries, sufficient urban land has become scarce and therefore buildings of more than one storey have become a necessity, this in turn has necessitated the installation of elevators and escalators in these buildings.
"Some governments such as the Namibian Government have made provisions in its laws to accommodate disabled people in any multiple storey public building. This has resulted to rapid growth in the elevators and escalators sales such as our Escalators, dumb waiters, Goods Hoists products," said Des Amushila.
According Gecolifts, despite improvement in technology, the multinationals still hold the market firmly. The South African independent and progressive elevator company provides a wide variety of products and services, including maintenance, repairs, upgrades and new installations.
Safety
One of the most important elements to consider when planning a lift installation is safety. Careful planning is essential when installing a new lift, as it not only needs to be functional, but also needs to be safe. Simone from Liftech, experienced elevators and lift Hoists Company in South Africa notes that safety, being the major aspect of lift installing will have a major impact on the design and shaft requirements. He further added "For safety purpes, lifts and escalators needs to be fitted with a functioning alarm system that can be used if the lift were to break down".
When it comes to onsite safety, Marius Schutte, of CRB Lifts, authorized distributors of KONE elevators and escalators in Namibia comments that use of correct equipment, access shafts, proper storage of equipment and installing the equipment as per the manufacturer's guidelines, is very important from setting out the site until final commissioning and maintenance.
Filareti Katsamaka Regional Marketing Manager of KLEEMANN places emphasis on the need for a company to run explicit tests with the buyer before purchase to ensure the customers are fully trained on the products.
"As a company or manufacturer, you ought to remain close to the customer at every stage of the project completion just as we at KLEEMAN do. We focus on design aiming to upgrade the user's experience inside and outside a KLEEMANN lift," said Filareti.
Amyn Benyekkou,Head of Sales, Marketing & Business Development  Otis Africa, famously known for their Passengers Elevators with the GEN2 Regen and Trav-o-latorssays products says, it is advisable for one to install heavy duty escalators in Airports, adequate Robust cars in hospitals, and do a traffic analysis for the most required transportation flow in high rise towers and well protected equipment in industrial areas such as power station, IP rated electrical devices in respect of the safety procedures for installation.
Lift Design
While safety is paramount when planning to install a lift, a good installation should also focus on the aesthetic aspects of the lift. If your lift is being installed in a new, modern office or another more refined environment, it is important that it ties in with the overall design and décor of the building.
Galvin Magson, Technical Assistant to CEO / Project Engineer at Shorts Lifts, a South Africa based company which supplies and installs a wide range of Traction and Hydraulic lifts states that knowing what the lift is going to be used for will determine the design and the environment it will be operated in. The company caters for all lift applications, including access for mobility impaired individuals, and designs to accommodate vehicles. The company is also the first supplier of the EcoGo lift with remote maintenance monitoring and problem resolution.
"Having accurate dimensions and site layout is essential in determining which of our products will fit the required application. Once all the information is at hand a product design is selected based on its drive mechanism, functionality and required specifications," said Galvin.
Glass Lifts encompass the same maintenance schedule as a similar lift that would have been installed in a brick shaft. The difference comes in when designing the shaft, and when choosing the specs on the drive system as the added weight of the glass will need to be considered. The cost of having glass is also much greater than the alternatives.
When looking for a good lift engineering company for your region there will probably be several to choose form. If in Cardiff, Wales  look for a good Cardiff based lift engineering company by getting a list of reputable companies and carefully scritinise it before making any commitments.
Capacity
Before any type of planning can begin, you will need to know the expected capacity of your building along with expected passenger waiting times, as these factors will impact your overall lift requirements.
Nandes Kilian Business development of Utility Elevators comments that there are guidelines to refer to in order to calculate this, which take into consideration the building's function, the amount of employees and how they are distributed throughout the building. Primarily, the lift should be able to bear the weight of people when at maximum capacity.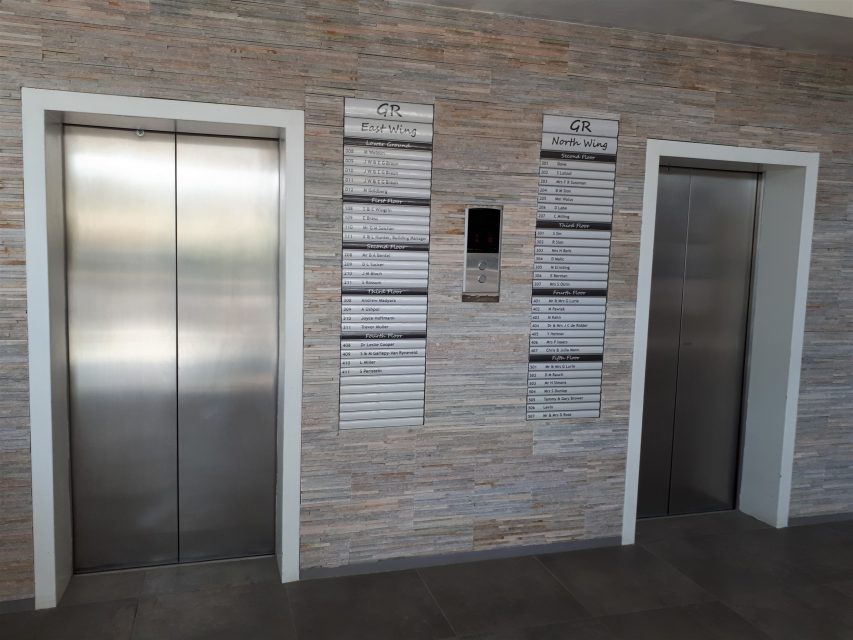 According to Mfanafuthi P.Ndlovu, Sales and new Developer Specialist at PEND ELEVATORS AND ESCALATORS (PTY) , a company based in South Africa and in the heart of Johannesburg Central Business District, providing services such as; supply, repair, install, spares and services of elevators and escalators in the Southern African Region, you need to calculate the number of floors the building has, the occupancy and the usage hours/time the lift might be used. The more dense the population, the more elevators needed.
"In the building of four to eight floors, a separate services elevator should be considered. Over nine floors, a service elevator is virtually required. Consider a reliable efficient, time saving elevators/ lift to cater for all the passengers destination quick and safe in and out of the building.
Environment
The environment that your lift is going to be installed will need to be assessed to help your installer decide on the best way not only to fit your lift, but which design will suit your requirements best.
Aspects ranging from how many floors the lift must cover to how much weight it has to bear will all play a factor when evaluating the proposed space. Lynne Wareing of Visions Elevetors, a company that provides mobility solutions to companies and individuals throughout Southern Africa, comments that developers or building owners must also keep in mind their local regulations in terms of maintaining lift and escalator installations.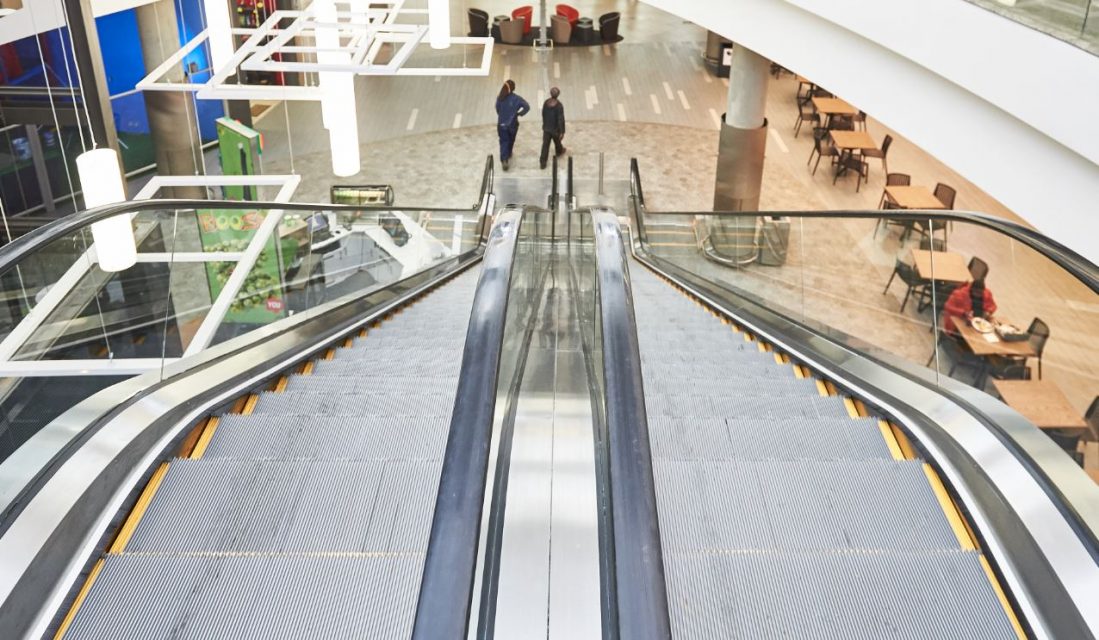 "The responsibility for stakeholders does not stop at installation, lifts and escalators need to be maintained in order to protect the investment as well as users of the equipment," she said.
According to nu-line, sales Manager Gauteng, Africa Rui Barbosa , the environment that your lift is going to be installed will need to be assessed to help your installer decide on the best way not only to fit your lift, but which design will suit your requirements best.
"If you are planning to incorporate a staff restaurant for instance, café or canteen in your building, you will need to consider where you are going to place it. A restaurant on the first floor may cause serious congestion during the lunchtime rush, and your lift will not travel much further than the first floor because it will be transporting hungry passengers. Similarly, you could experience this problem in the morning as people stop to get their breakfast and morning coffee," notes Rui.
"To avoid these issues, consider locating the central food hub on the ground floor, or if you can, create a dining areas at the top of your building; you could then consider having a separate lift systems to take passengers directly to the restaurant," Rui adds.
Quality 
Quality is embedded in everything, escalators and elevators are not excluded as manufacturers strive to deliver the best for the customer. According to Sarah Steck of KONE, Strong competence and processes in the maintenance of all lifts and escalators is very important as it affects the quality, safety and efficient running of the equipment.
"Eco-efficient solutions are a must in combating climate change and responsible consumption for quality lifts. KONE places a lot of emphasis on ensuring that all its equipment are properly maintained to ensure the longevity of the equipment and ensuring safety to our people and to the end users of all the equipment maintained," said Sarah.
Mr.Baron, Sales Director of Hengdafuji adds that quality and service depends more so with the lift manufacturer and the installers.
Giannis Samourkasidis, Manufacturing Engineer of Vigor Technology , a company majoring in distribution of lifts spares such as the tractions lifts (MR or MRL), some of their products across Africa adds that using materials from top companies is a boost in getting the best proportional quality output.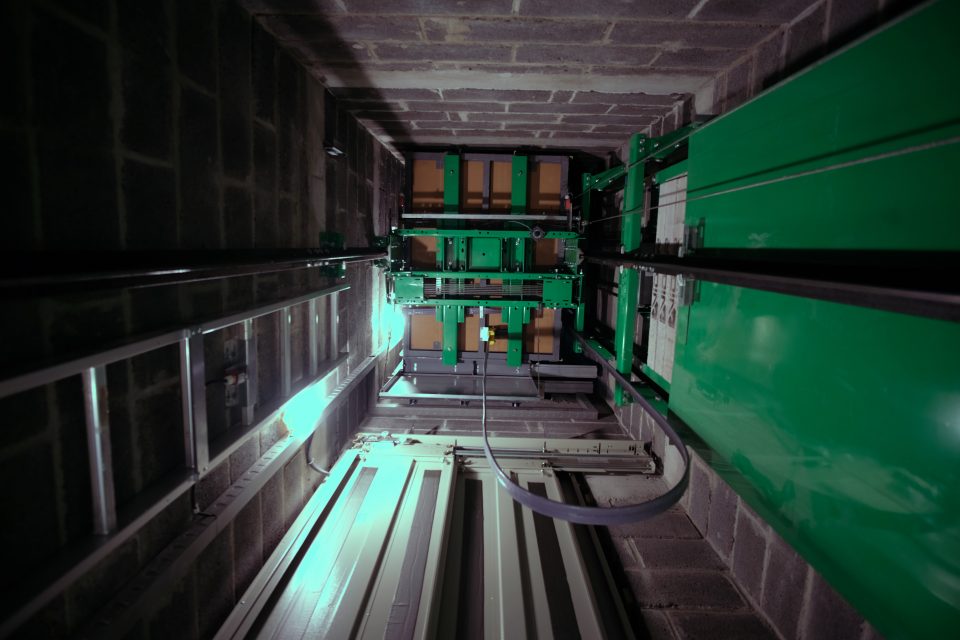 According to Tsavdaridis Konstantinos Marketing Executive Communication M.Sc. of Doppler an export-oriented company who specialize in the design, development, manufacturing and distribution of high-quality lift solutions, sales should adhere to strict quality control worldwide and products follow the same precise guidelines. This guarantees the customer a reliable range of products which are durable over time.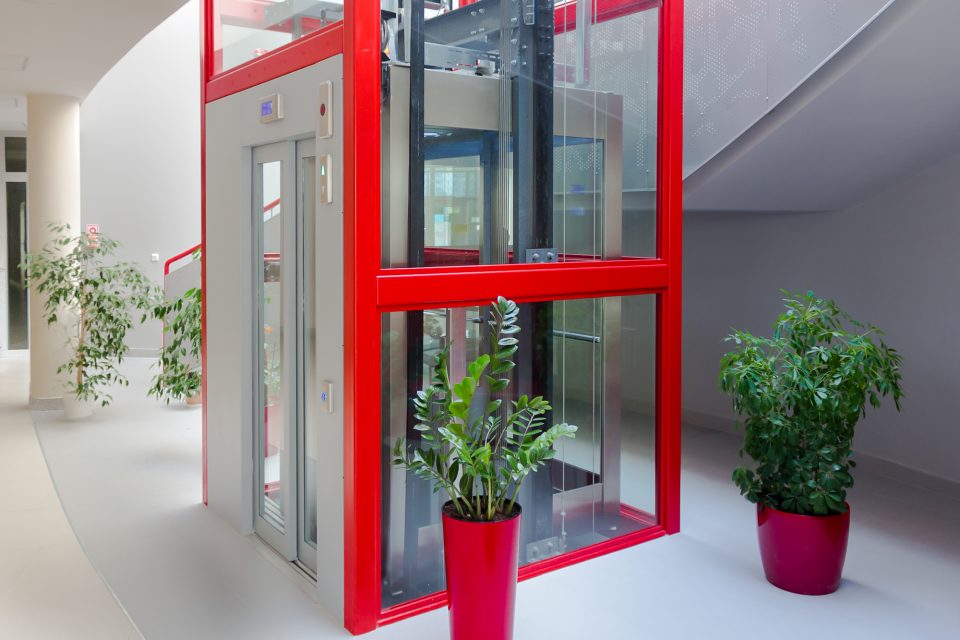 Contact our contributors
Dubai
Singapore
Namibia Elevators & Escalators (PTY) LTD
Namibia
South Africa
Namibia
Greece
         South Africa
South Africa
USA
PEND ELEVATORS AND ESCALATORS (PTY)
South Africa
South Africa
South Africa
Finland
China
Greece
Greece
South Africa