African contractors have normally utilized primitive bamboo and wood contraptions as a cheap but unsafe alternative to formwork. Recently African construction authorities in their bid to increase construction safety have turned their focus towards starting to regulate and set standards for construction, equipment and building materials. Mr. Gavin Pinto, Senior Marketing Communications Professional from RS Group a UAE head quartered 360° formwork engineering solutions provider covering major markets across Africa, Middle East and Asia mentions that, this regulatory interest in promoting site safety has resulted in an increasing number of contractors willing to adopt formwork technology.
Africa is a region with enormous infrastructural, residential, and commercial building potential, which requires advanced construction techniques along with the scaffolding and formwork systems that make such growth possible. According to Xabier Harreguy the Africa Export Manager at ULMA Construction in Spain, it is true that the significant financial support and risk coverage that Asian firms are provided by their public export credit agencies give them an undeniable lead in both provisioning and executing projects. "Economic and demographic growth, together with reforms in urbanization regulations, are strongly stimulating growth in the construction industry in Africa. This strong demand has had a direct effect on the gradual introduction of companies that, like ULMA, develop innovative and safe formwork and scaffolding systems that guarantee productivity onsite," he says.
The African Market
Formwork and Scaffolding trade is a very labour intense trade and safety of labour is most essential. New technologies try to minimize the labour intensity to make it more safe, this means reducing the labour element; this is according to Marvin of Viva one of the market leaders in supplying and erecting Formwork and Scaffolding in South Africa. "With the unemployment rising in Africa, the continent prefers old systems which are almost redundant but effective which means less cost for material and enough for labour," he adds.
In some North African markets, such as in Algeria, Morocco, or Tunisia, as well as in South Africa, the use of modular formwork systems is widespread and largely considered standard; the acceptance of innovative formwork and scaffolding systems has slowed down and is proving to be more gradual than hoped. "We can say that there is a direct relationship between the nature of the construction company that operates in these markets and the degree of technological innovation applied, with European and American firms generally demanding a higher level of technological sophistication," adds Mr Harreguy.
The African market is receptive to technological innovation, and more so if it is accompanied by comprehensive services that include a study of the possibilities for each project, the technical design of the formwork and scaffolding solution, and provisioning of the best-suited material for the project.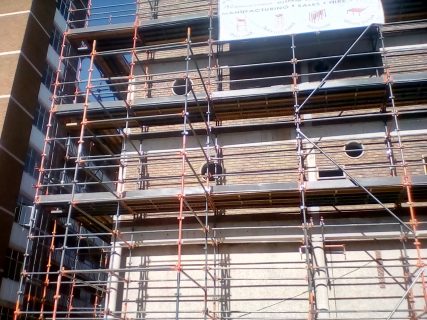 According to Mr Johan Vermaak of Peoscaff in South Africa, the market is getting exposed to a system called ring lock system which is imported and that is used mainly for light to medium duty construction. "At this stage ring lock system is a fairly new concept to the market and is not well known but steadily making a stance in the market," he added.
Therefore, the demand for quality is steadily rising across the continent, and in line with the ongoing demand for housing units, more governments are committing to creating large-scale housing projects, a recent example being the 800,000 units planned by the Moroccan government, as announced at the Al Omrane Expo 2017; this is according to Harald Beutel of Doka a developer, manufacturer and distributor of formwork technology. "Large-scale housing projects require high performing, easy-to-use systems, which can be easily managed by local manpower, ideally without the use of cranes. Monolithic concrete construction is the ideal solution to meet the high demand of housing," he adds.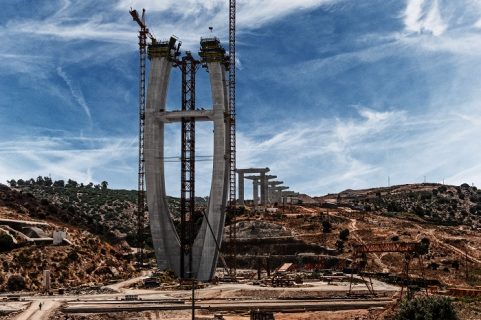 Mr. Francesco Sponga of Vebra srl a manufacturer of formworks in Italy recapitulates that, the purchase of formworks is an investment that best works on big works or on more than one sites. "You do not have to thinking about the single yard but a series of works. Formworks should optimize the construction process, enable cost efficiency and maintain a high level of safety in your construction site," he adds.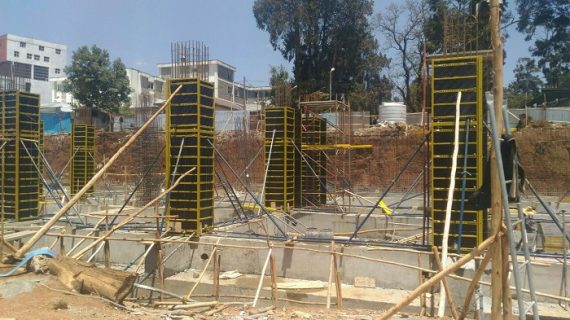 Also Read: Land surveying and its importance
Installation and safety
It is absolutely essential that the assembly of scaffolding and formwork systems be simple, quick, and safe, using standard pieces that can be used in multiple applications. Formwork systems should be versatile, strong, and durable, permitting the construction of any geometry required for residential, commercial, or infrastructure projects.
Mr. Harreguy from ULMA construction further adds that the demand is high in Africa for lightweight man-portable modular systems, such as COMAIN, LGW or LDR, ONADEK, and SP Props designed principally for the residential building market. These systems are extremely strong, versatile, and easy to assemble and use; polyvalent formwork systems composed of standard components that allow for a wide variety of configurations in slab, column, and wall formwork.
Most importantly, according to Ozren Stakic of Ferro-Met s.p.a a producer and distributor of construction equipment in Italy, installation has to be made according to regulations and instructions that have been provided by the producer. "As a producer we are always giving full technical support in terms of installation. Some scaffolders are very reckless, mostly because there are no safety regulations provided by governments so they do it their own way which sometimes can be fatal," he asserts.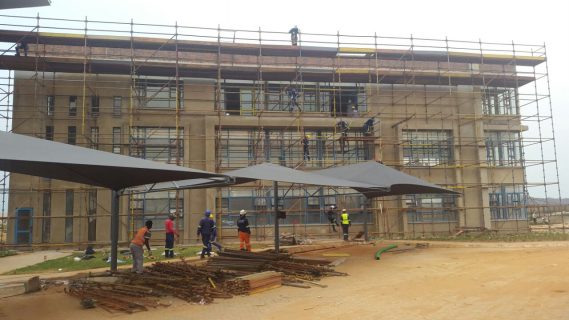 According to Robert Matzke of Geruestexperten in Germany, in Europe each scaffolding system has to comply with strict safety standards and is homologized for a standard assembly certified by national authorities. Although the installation of scaffolding is a technical demanding profession the assembly can be learned and trained in a relatively short period. As long as the height of the scaffolding is not exceeding 14 m it can be installed by a team of 3 workers from whom 1 should be qualified or trained for the job.
"The costs for the purchase of an initial scaffolding package of approximately 600 sqm is often overestimated by potential buyers from Africa when on the other side the advantages in saving time and money with the new technology is underestimated. It offers a fast return on the investment made especially when rented out in times of not being used by the owner. and not to forget 'Safety first'," he adds.
Nevertheless, what makes customers successful, of course, is that scaffolding erectors can optimally meet the needs of their own customers; this is according to Layher the world's biggest manufacturer of scaffolding systems. " However, profitability and safety are other crucial factors that help them stand out from competitors. Since assembly and logistics costs continue to account for 80 % of the cost of scaffolding services, reducing the weight of the components can significantly improve assembly and dismantling operations and help make better use of transport capacities," the family-owned company based in Germany
continues.
Layher further adds that, another important aspect in this context is to broaden the range of potential applications covered by material stocks. Equipped with the right additional parts and accessories, scaffolders can offer customers in trade solutions to overcome new challenges and open up new fields of business and new customer groups. Allowing scaffolders to offer a wider range of services, also ensures better utilization of material stock.
Challenges
In spite of the financial difficulties currently presented in undertaking construction projects, the African market has good prospects for growth and will surely experience significant expansion in the medium to short-term. According to Mr. Harreguy, one of the most important challenges consists in promoting and implementing advanced and efficient construction techniques, which will permit the industry to develop in the most profitable manner possible, thus not only modernizing the industry but also compensating for the current lack of project funding.
Moreover, according to Munari Manuel the Business Development Manager MU Middle East and Africa at Peri, it is important to offer-demand relationship enhancement and to develop bespoke solutions improving the efficiency using innovative and certified systems.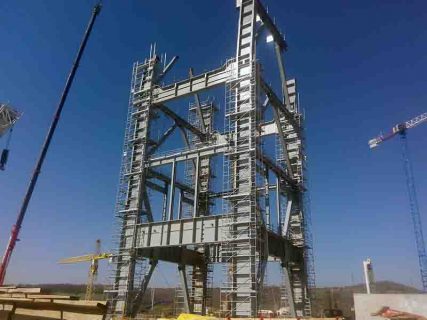 Additionally, Mr. Nuri of Gürbüz Scaffolding & Formwork in Turkey further mentioned that, the challenges faced in the African market are due to huge international scaffolding and formwork companies moving to Africa and producing in the neighborhood. This makes it competitive to other international companies who continue to produce in their home country even at a cheaper price. Being present in the neighborhood makes it easier to communicate and negotiate with potential customers.
Mrs. Kim Frazer of Formforce in South Africa, further echoed the sentiments by mentioning that the market is quite competitive since more companies are getting into the market with various ideas.
For Condor Spa, an Italian company, the scaffolding and formwork market conditions and the construction sector have remained very challenging during the last years in Africa but they have been able to counter this with vertical formwork, where different viaducts have been built with vertical formworks. "A good example of a large building project is in Tunisia; where, the realization of a big mall has been made possible thanks to vertical formwork," said Mr. Luigi Petrosino from Communications and Marketing.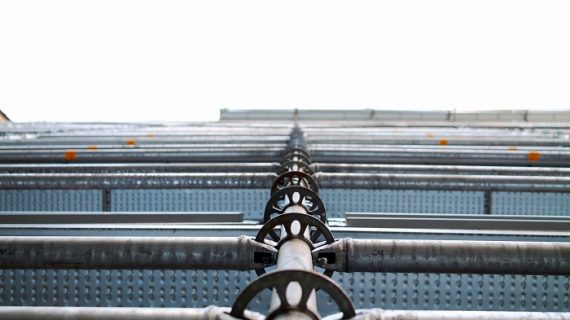 The scaffold and formwork market is very much active in the sense that a lot of developments under construction require the usage of quick stage access scaffolding and also in the sense that formwork is a key component and system in the construction industry for medium to heavy duty works.
"While African construction authorities are genuinely interested in promoting construction safety among contractors, in the absence of mandatory regulations with penal consequences many contractors ignore construction technique safety recommendations and continue to use crude ancient construction techniques that put to risk the safety of the entire construction project including the lives of people working on site. Also Africa's perennial growth restrictors of red tape, corruption, weak currencies and lack of quality road and logistics infrastructure need to be addressed. This will improve investor sentiment, increase employment opportunities and boost the overall economy through planned infrastructure development spending," asserts Mr. Pinto of RS Group.