The feeling amongst many real estate developers is that waterproofing is costly and unnecessary. However costly remedial action becomes a painful lesson for many. Because of its relative porosity, concrete can allow water and other chemical to infiltrate it. Left unattended, this can lead to the deterioration of a building.
According to construction expert Bill Palmer, the source of the vast majority of foundation problems is water. Apart from burning down, perhaps the worst thing that can happen to a residential structure or a building is a foundation problem. Wet soil beneath a foundation can swell or lose strength. This is one of the reasons to always keep the foundation dry. It is worth remembering that doing it right the first time is critical, because coming back to fix it is costly affair.
It is therefore advisable that concrete is waterproofed. However, choosing the best way to waterproof the concrete has continued to be a daunting task to most developers. Ensuring that water passage in a concrete is prevented and hydrostatic pressure resisted, a concrete can be waterproofed from the positive (exterior) side, negative (interior) side or from within the concrete itself (integral systems).
In most cases, the most widely used positive-side technology is sheet membrane waterproofing. However, its failures and limitations are also common and costly. This has deterred most contractors from embracing it. Beal a manufacturer of waterproofing products developed Mortex 25 years ago, a mineral mortar that combines aesthetics which include different shades, colors, finishing; and technical features which include: fine thickness, wear resistance, flexibility and adhesiveness.
The cost

According to John Gichohi, the Operations Director at Kenya Waterproofing Company, most contractors seek to do away with waterproofing as a way of saving on cost. Some have also chosen to believe in the notion that waterproofing cannot be relied upon. "On the contrary the whole process becomes an expensive affair, when waterproofing is done after a building has been completed," he says. "To waterproof a floor for instance will require that the whole area be excavated and the job be done afresh," adds Gichohi.
Moreover, Mr. Mustafa Jawadwala of Build Core Chemicals in India affirms that it is important to have a bit of technical knowledge and trust on the product you are buying so that you can be sure you are paying for what you are getting.
Bituminous membranes
Due to the high cost of waterproofing a flat roofed house, people are avoiding such house designs while in developed countries like America flat roofed houses are quite common. For such roofs, APP membrane, a bitumen based waterproofing solution can do quite well. But their high cost usually deters possible buyers from buying them.
According to Caitlin O'Riley of Derbigum a manufacturer of reinforced waterproofing membranes in South Africa, when applying bituminous membranes, surfaces need to be smooth, clean and free of protrusions. All substrates need to be fully cured and there cannot be excessive moisture content in the screeds. The area needs to be properly primed and all the laps need to have a minimum width of 100mm and be properly sealed to one another. Special attention must also be paid to counter-flashing, expansion joints and thresholds.
"Our flagship range Derbigum 'Special Polyester' (for exposed situations such as roofs) and 'Civils Grade' (for buried works such as basements) torch-on membranes are most popular due to their robust nature and high level of temperature stability. We have developed these bituminous heat fused membranes in our laboratory in Alrode South Johannesburg, specifically so that they were best suited to the harsh African sun, and yet still have a robust low temperature flexibility. The highest quality APP modified bitumen is coated around high strength glass fibre reinforcements giving the products dimensional stability once applied and a proven more than 20 years life expectancy," said Ms. O'Riley
Mr. Régis Fouere of Icopal one of the largest manufacturers of flat and pitched roofing and waterproofing solutions throughout Europe reiterates that, apart from them being durable, bituminous membranes provide excellent tensile strength while maintaining critical flexibility.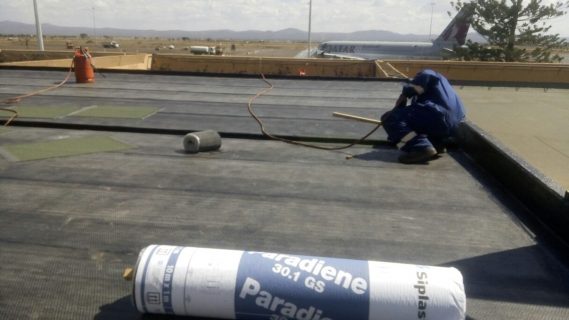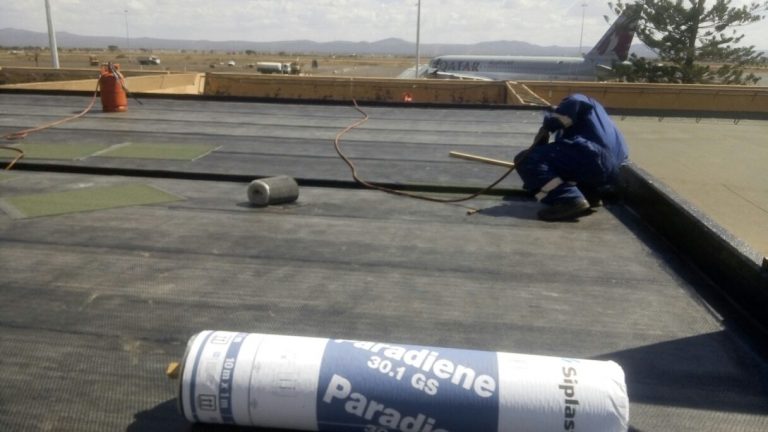 Although waterproofing materials are normally expensive, according to Pedro Carvalho of EFFISUS a provider of integrated solutions for sealing, waterproofing, thermal and acoustic insulation in Portugal; if you purchase fully integrated systems with a good technical support, the benefits in the long run make it worthwhile.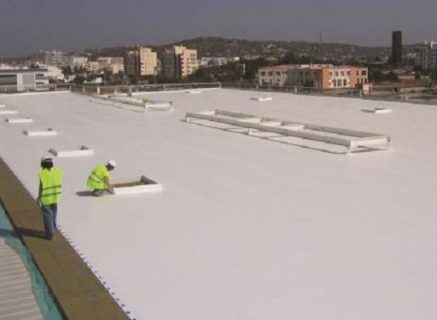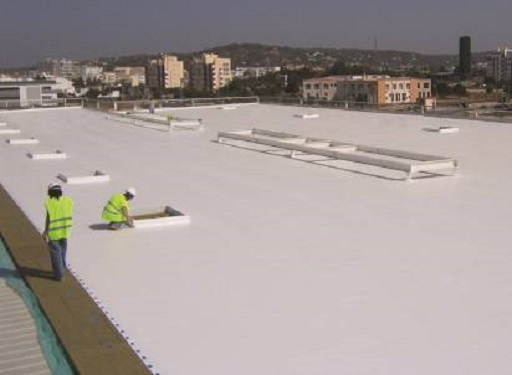 Reversing leakages is always expensive and time consuming and dealing with the issue in the onset is advisable. Effisus has done projects in African countries like Angola.
Technology trend
The waterproofing industry is so diverse that sometimes is difficult to identify general technological trends. According to Pau Climent – Export manager of RENOLIT Group, sustainability is the key objective for the future.
"That is why RENOLIT Group is continuously developing new products, such as our latest product for exposed roofs: Alkorsmart. This product has been engineered to provide long durability in areas of high solar radiation, benefiting from a new coating technology. It is well known that all polymers suffer when exposed to sunlight and PVC was not an exception. Alkorsmart are PVC membranes incorporating a thick coating with the so called "smart colours". These colours are smart because they have at the same time the benefits of light colours -high reflectivity of sunlight and hence lower temperatures- and dark colours –good UV absorption. This fact provides Alkorsmart with the highest durability of the PVC membranes market and as a result RENOLIT can offer long guarantees of up to 20 years with very thin (1.2 or 1.5mm) and economic products, even in areas of extreme environmental conditions. Some building owners in Egypt and Madagascar are already benefiting of this advantages, and we believe this is only the beginning of a product with enormous potential in the African roofing sector," siad Climent.
Moreover, RENOLIT has delivered watertight roofs across the continent: from the LGV station in Casablanca to Telecom industrial buildings in Mauritius, passing through the Assemblée Nationale du Benin, to mention only some.
"The reason behind the success of RENOLIT roofing products in the region is without any doubt thanks to their properties to withstand the high solar radiation existing in Africa. In addition to that, RENOLIT has also delivered waterproofing membranes for civil engineering projects such as tunnels in Northern Africa, drinking water deposits in West Africa or floating covers in Central Africa," Climent added.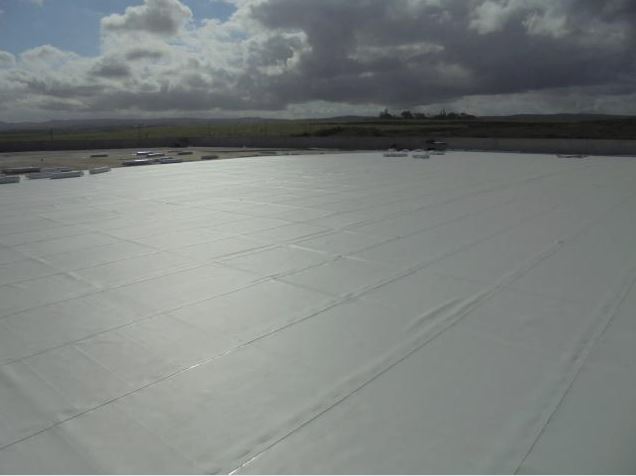 According to Tommy Nachman Business Development Manager of Haogenplast Ltd, a company that manufactures PVC Waterproof Membranes for various applications market leader in development and manufacturing of technical, decorative liners and membranes formulated for extreme UV conditions, Floating covers for water reservoirs in is a new technology breakthrough which if embraced well will take the construction industry a further step from where it stands now.
Dustin Brooks of Triton Inc view liquid-applied, eco – friendly construction materials as the fastest growing segment in waterproofing industry because technologies are greatly improving over the years.
"TritoFlex Rubber,for instance, being one of the technology trends in water proofing is different than traditional coating products which are usually acrylic or urethane.It is much stronger,more flexible and safer for the environment and people.our proprietary instant- set spray equipment is also one of the technological breakthrough that is unmatched in waterproofing sector," said Dustin.
Triton is a world leader in premium liquid-applied waterproofing and anti-corrosion technologies. Their TritoFlex Synthetic Rubber products have been used in Africa for over 5 years.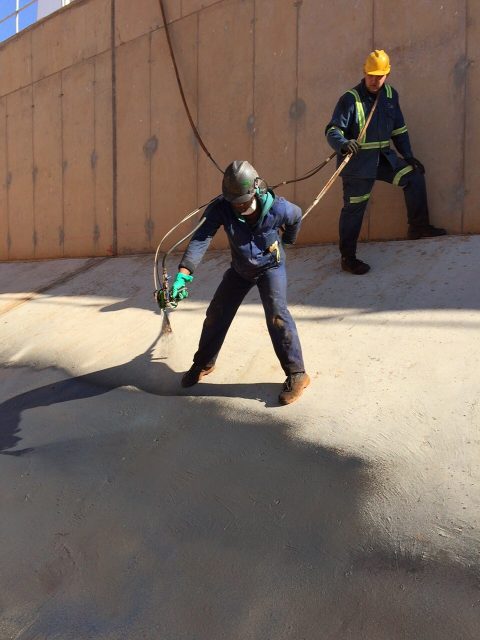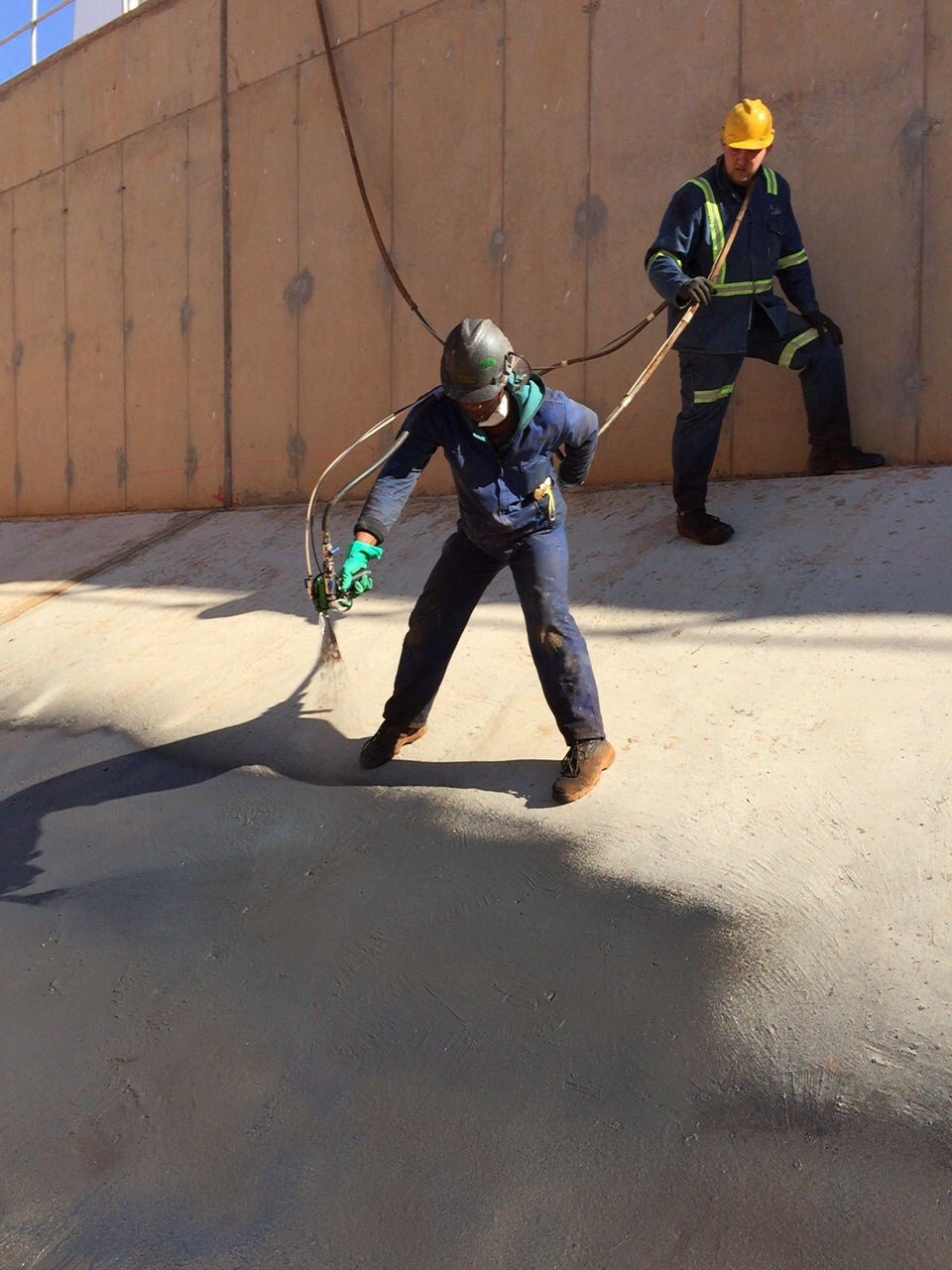 Another emerging trend that is a fast growing segment of the commercial roofing market according to Tremco's International Business Manager Matt Recko is Fluid applied roofing systems such as the company's  AlphaGuard system products. "This trend is due to owners of commercial buildings becoming more conscientious of long term savings.  Many owners are deciding to restore their buildings with quality roofing systems which can add decades to the life of the roof while providing a cost-effective solution to complete roof replacement.  Tremco's AlphaGuard systems provide for ease of application and compatibility with existing substrates on roofing decks/systems which provides added value, and performance."