Power equipment is a must-have during construction. The immense increase in infrastructure development requires every contractor to invest in powerful tools to handle construction jobs seamlessly.
For instance, when constructing a building, your concrete mixer needs the power to run. In most cases, there's hardly any grid power to run the equipment, especially in remote areas. Aside from that, most construction equipment is designed to run on generators.
Search for construction leads
Therefore, you need up-to-the-task power equipment to run construction work. Not only does it help you become more efficient, but it also reduces the time spent on tasks. Moreover, you can avoid breakdowns that may delay and damage your credibility in the construction industry.
One famous supplier of power equipment for construction is Champion. They have years of experience providing premium-quality and dependable generators. Furthermore, their products are highly durable.
Here are more reasons why you should choose Champion power equipment for your construction needs:
1. Compatibility And Performance
You can't afford to have non-compatible equipment at your construction site. It's important to ensure that you can connect most of the tools required for work. If you're working hard to beat deadlines, having a compatible generator saves the day. Hence, you can ensure continuous workflow without worrying about breakdowns.
In addition, construction works require heavy-duty generators to run. No contractor wants to spend money and time on a generator that doesn't juice up their power tools. Plus, most of them operate within tight deadlines. For this reason, cutting-edge machinery is needed to stand up to the tasks at hand.
Meanwhile, premium quality construction equipment helps in completing scheduled activities on time. Stores like Generator Pro UK have a wide range of Champion power equipment, from which you can choose whichever suits your unique power needs.
On the other hand, the superior build quality of most Champion power equipment is their greatest selling point. They hardly succumb to overheating, wear, circuit tripping, and tear.
2. Efficiency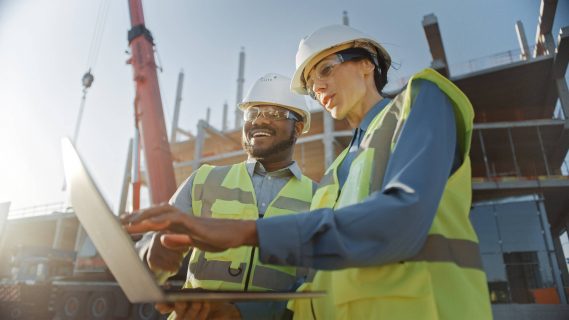 Nothing derails the morale of construction site workers more than the inefficiency of the equipment. Nevertheless, the design and number of energy levels of the construction equipment determine its efficiency qualities. For instance, you need about 7,500 running watts to power your construction tools. With such energy, you can seamlessly power your construction tools and work efficiently.
On the contrary, non-efficient power equipment using older technologies consumes a lot of gasoline, increasing your operating costs and reducing your profits. However, Champion power equipment adopts the latest industrial standards, making them fuel-efficient.
3. Convenience
Your construction equipment should be able to facilitate work conveniently. Ideally, you'd want portable equipment usable in all weather conditions. Most Champion power equipment guarantees you convenience. For instance, the portable generator for construction has an electric starter. This feature helps you turn your generator on and off seamlessly.
It'd help if you also had several outlets to plug in your tools efficiently, and Champion has covered you on this one. Additionally, their generators are fitted with two never-flat tires, enabling you to work even on the most rugged terrain.
4. Minimal Noise
A significant turnoff regarding construction equipment is the noise they produce. Your neighbours or workers on site don't need the buzzing sound of a loud generator. The ugly, loud noise may affect the efficiency of your workers. The beauty of the Champion power generators is that they make little noise compared to others.
Most construction works go on in urbanised places. Thus, it's essential to consider this generator for your construction works as the noise they produce can be accommodated.
5. Eco-Friendly
Everyone is going green, and so should you. There's so much pollution on the construction site, such as fuel spillage and noise pollution. Having the right equipment for your construction projects with no pollution effects allows you to take advantage of vast opportunities. These include having more clients wanting to work with you because you care for the environment.
Meanwhile, you can't afford to take the back seat with your construction equipment. Ensure your equipment doesn't threaten the survival of your workers or the neighbourhood.
6. Best Value For Money
Lastly, you should choose Champion power equipment to get the best value for your money. Although the equipment is generally priced higher than similar ones, the top-notch features justify the costs.
Due to their high durability, you also won't have to do regular maintenance and repairs. That means they might be cheaper in the long run if you factor in the maintenance costs.
Conclusion
Most construction companies want efficient power equipment to run through their project with minimal hiccups. Being meticulous in your work will help you land more construction jobs. One sure way to improve your work is to use the best equipment for construction.
Therefore, choosing Champion power equipment for your construction needs guarantees better results and helps you complete the projects on time.