Construction projects are almost always going on in today's society.
These projects may vary in size and scope, ranging from highways, a swimming pool, or even a patio garden.
Regardless of the size and scope, they all use concrete in their construction process.
Concrete can be difficult to handle even on your best days.
The best way to efficiently handle concrete and get the job done in the quickest time possible is by using concrete pumps.
Sometimes concrete pumps are the only way to pour out concrete on the required site.
Types of Concrete Pumps
Concrete pumps are classified based on working pressure, ease of use, and how advanced it is.
There are 3 types of pumps:
Boom pumps
Stationary pumps
Specialized pumps
There is also a mini concrete pump if the work area is too small for regular pumps to reach.
Boom Pumps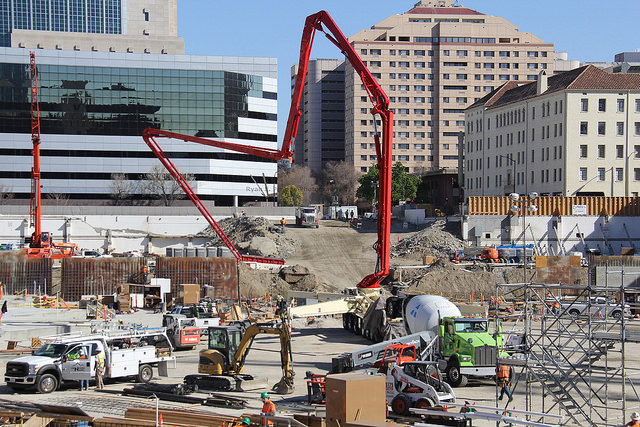 Boom pumps are usually mounted on semi-trailers or on a truck.
They are bigger in size making them suitable for large-scale construction projects such as a highway road.
The main feature here is the remote-controlled robotic arm (called the boom) that allows you to accurately place the concrete in the area where it is required.
Stationary Pumps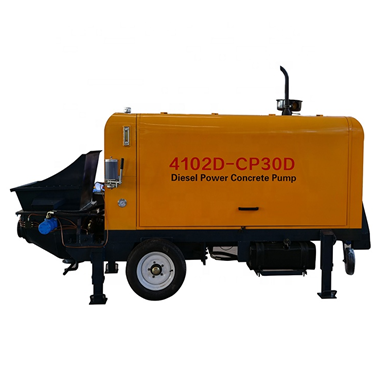 They are also known as trailer concrete pump.
They are smaller in size and used for smaller-scale jobs like sidewalk preparation.
It is usually mounted on a trailer, and the concrete is then pumped out through steel or rubber pipes attached to the outlet of the pump.
You can link multiple hoses together to reach places with little room to maneuver.
They operate at low pressure, pumping concrete at a slower rate than the boom pump.
Specialized Pumps
These pumps are created for jobs in specialized sites such as tunnels and mines.
They are not as common because they are expensive and suitable only for very specific jobs.
Tips on picking concrete pumps
There are a few things to consider before buying or leasing a concrete pump.
First is the amount of space where you'll be pouring the concrete. Some pumps such as a mini concrete pump are ideal for restricted spaces.
Next is the size of the area where you'll be working.
If it's a large area that needs to be completely filled, then trailer concrete pumps are the ideal choice.
They are a great option when you need to pour concrete over a large area at a slower rate.
You also need to consider if there are any weight or access restrictions on the site.
If there are then you may need a boom pump, specifically, a trailer-mounted boom pump to be able to complete the job.
How to clean trailer concrete pumps
A common issue with concrete pumps is that they tend to get blocked after use.
This is why it is important to clean the pipelines so blockages won't be an issue the next time you use them.
Cleaning the mini concrete pump is vital if you want to keep it working optimally.
Regular cleaning helps to increase the rate of pump pulsating. It also prevents blockage in the pipes/ lines and reduces premature wear of the pump.
So how do you clean a trailer concrete pump?… Read on to find out.
First, you bring the hopper down low. Then you fill it with water and start the pump again.
The water pushes out any concrete that's left in the hose.
If you don't use water, you'll end up pumping only air through and the hose won't end up clean.
After pumping water through, and making sure the hose is concrete free, remove the hopper from the hoses.
It can take up to 6 buckets of water before the hose is completely free of concrete.
Wash the hopper, and place the concrete pump's cleaning sponge ball (photo below) soaked with water in the reducer.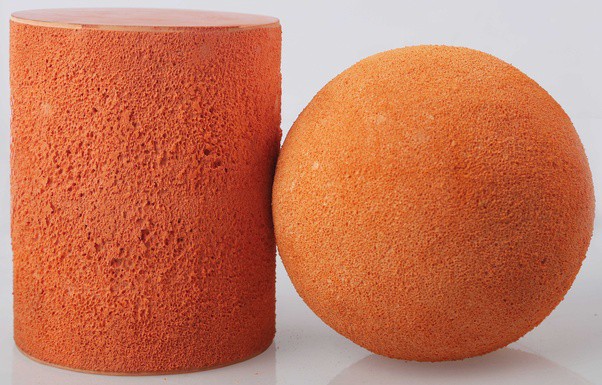 Add water to the hopper until it's full and can push the cleaning sponge down the pump and through all the hoses.
Your cleaning sponge should be one size bigger than the hose so it can do a thorough job cleaning.
If your house is a 3-inch hose, then you'll need a 4-inch ball.
Once the ball is out of the system, wipe down the ends of the last hose used and disconnect from the system.
Keep in a proper storage area when you're done.
Make sure to grease the pump after every job, and empty the water box regularly. Check for any loose connecting rods and pistons and tighten them.
By taking proper care of your pump, you'll be able to reduce downtime and cut the number of repairs your mini concrete pump will need.
If you want to buy concrete pumps in China,I recommend Junhua machinery,which is famous for
Concrete pumps
Mixers
Batching plantS
with good service and quality.
https://www.junhuamachinery.com/
If you are still not clear about it ,please check the info-graphic below: