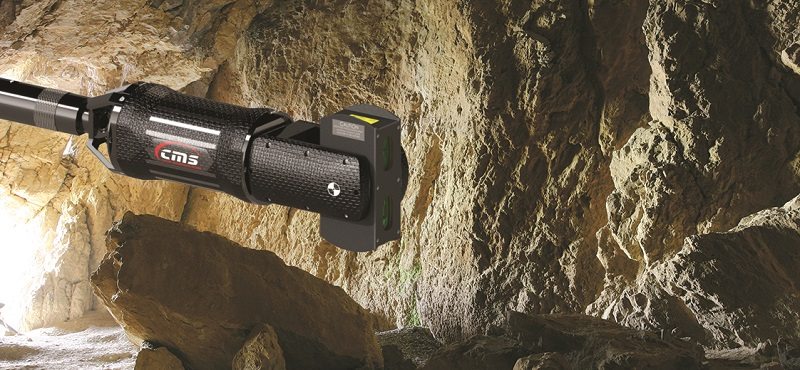 3D Laser Scanning technology can be used in a wide range of High Definition Surveying (HDS) applications either alongside traditional survey instruments or as an alternative to total stations.
A surveyor can quickly gather a huge amount of accurate co-ordinated three dimensional 3D laser points from the surface of remote feature as a 'point cloud' image, when using 3D Laser Scanning instruments; providing quick surveying solutions for complex geometrical detail and inaccessible elements.
After the 3D Scanner has scanned a structure or site to form a definite high definition survey image, it is then processed with visualization and modeling software to represent the surface surveyed. The data gathered from the scanned image can then be utilized for a wide variety of applications like exporting to CAD in 2D or 3D models in wire frame or to other rendering software packages.
This kind of surveying technology makes it possible for the surveyor to capture and utilize huge volumes of 3D data in a span of environments and is quite suitable for measuring heritage sites, historic buildings and facades along with applications in detailed petrochemical and industrial environments. 3D Laser Scanners are also well suited for surveying projects like highways, tunneling projects or hazardous sites where traditional survey instruments may not be well suited.
According to Joe Billing of Optron, 3D Laser scanners have traditionally been the domain of a specialized few. The equipment of the recent past has been bulky and expensive to own and operate. "Of late, we have seen these barriers being broken as new and exciting technology has allowed modern scanners to become smaller, cheaper and have the ability to capture data at an incredible rate. The challenges have now shifted from data capture to data storage and management. Software solutions have also come a long way in dealing with the bulky nature of scanned point clouds," he said.
Optron's focus is on a wide spectrum of solutions ranging from traditional surveying equipment right through to UAV and airborne LiDAR scanners. To complement this, Optron provides software solutions which offer start to finish workflows for virtually every discipline within the geospatial arena. The key focus is to provide complete solutions rather than specific pieces of equipment.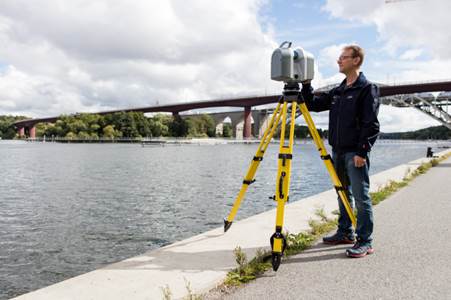 "In the case of 3D laser scanners, all set out to achieve fundamentally the same thing, that is to capture a point cloud; however all are not equal. It's essential to know your application and what the deliverable is to be from the outset. Some technology is better suited to a particular application than others. The adage that there is no one single tool for every job also rings true. The bottom line is that there are many factors to consider and price should not be the only driving factor considered as a yard stick. Research and planning are key for hardware together with a software workflow that will allow one to achieve the desired deliverable quickly and easily," said Mr. Billing.
Added Confidence in Surveying
A major potential advantage of a laser scan survey is that it can present more confidence in the survey results than those obtained from traditional survey equipment. This increased confidence comes from several sources which include: A higher density topographic survey is basically a more complete topographic survey. Some details that may be overlooked can be otherwise captured.
Extra data can be deemed as 'over-sampling' or added redundancy, similar to taking extra shots, double and triple-checking data and so on. High point density normally removes 'guesstimates' or the need to make assumptions on the geometry and relative spatial positioning of structures or objects. All captured measurements are specific measurements of the surface in question. No offsets or poles are used, so the worry about poles not being vertical or offset estimates being incorrect are removed.
Mr. K. Njoroge of Intech East Africa Limited (Topcon Positioning Instrument dealers in Kenya) insists that, with 3D laser scanner, it is possible to achieve precise accuracy faster to get more dense point cloud, which ​reduces cost and time in generating As-built 3D models. "3D laser scanner stretches the boundaries of survey technology in BIM, Facilities, Large Structure, Tunnel, Historical Architecture, Cultural Heritage, Road Surface, Slope Face Profile and Volume Measurement," he said.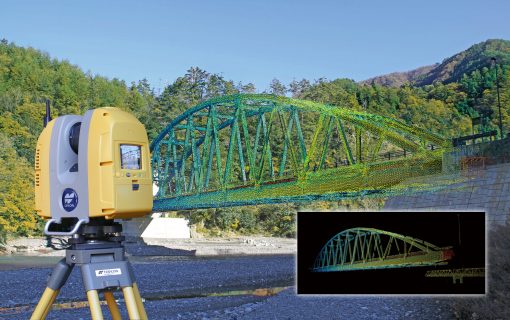 "Depending on the job site conditions, the measurement mode with different laser output power can be selected between Class 3R and Class 1 which provides eye safe measurement. The quality of point cloud data is further improved with the 'Precise Scan Technology II' which provides much less noise and high precision and therefore clean-up work of data in the post processing, can be greatly reduced," said Mr. Njoroge.
3D visualization and Imagery ingrained in laser scan surveys can also present added confidence that the mapping results correspond to what was really there at the site. The potential for laser scanning to impart added confidence in a topographic survey's results reverberates to the very core of the survey and engineering professions. One of the key reasons why surveyors are contracted over non-surveyors is that clients need results they can trust from an expert. This is also why a client may often choose one survey or engineering company over another or goes for one sub-consultant exclusively; the client trusts their work more.
On the authority of Dave Beattie of Autobuild Africa, the impact of using 3D laser scanning for topographic surveys in mapping and planning is immense. "Laser scanners typically measure 10 000 or more points per second, as opposed to 1 or 2 points per minute which conventional survey instruments do. So Laser scans cover every centimeter of the ground, building, mine; giving much more detail and enabling much more accurate volumes to be calculated," he said. "So we are talking about speed as well as accuracy improvements, plus providing much more detailed results," he added.
Autobuild Africa Limited is one of the leading distributors of levels, theodolites and surveying accessories. They distribute the equipment from South Africa to other African countries. "We carry forward our support to the surveying community with highly trained technicians that are able to repair, calibrate all makes of surveying instruments," said Mr. Beattie.
"Conventional surveying instruments are still essential for setting out of construction projects, but for data collection jobs, there is simply no comparison to 3D laser scanning," affirmed Mr. Beattie.
"Technology, especially software is developing at a rapid rate, so it is important for the consumer to shop around before buying any survey equipment. With the economy being relatively stagnant, companies are reluctant to spend on big ticket items. On the other hand companies need to remain competitive, which ultimately means they will have to invest in the latest technology, so we are optimistic for the future," he said.
The high density feature of laser scanning is its most basic, driving technical differentiators compared to other methods of survey. Moreover, a laser scan survey also features ultra-fast data capture, 3D visualization, remote measurement, and informative imagery in addition to its high density feature. Collectively, a laser scan survey could be called an ultra-fast, high-definition, reflector-less topographic survey. This distinctive combination of features provides several main potential advantages over other methods of survey for detail, engineering, and as-built surveys; including the core potential advantage for the surveyor and engineer to enjoy more confidence in the survey results.
Mr. Justin Hill of Lloydhill asserts that, 3D Laser Scanning effectively removes the necessity of measuring specific features in the field. A 3D scanner captures in 3D everything within its measuring range that is visible from a setup position and allows detail extraction from the resultant point cloud afterwards in the office.
"Adaptation to new technology is challenging in itself as the speed of change is so rapid. Technology updates are arriving on the market at an unprecedented pace. New work methodologies, software and hardware requirements are continuously changing but due to lack of understanding of the changing technology and reduced skill level of operators, the risk of gross inaccuracy is actually increasing. This needs to be balanced against the client's expectations of decreasing costs," he affirmed.
"The reality is that modern technology when implemented properly is still expensive but it performs a lot faster. These costs need to be offset either by the client, or by the built environment industry against overall project productivity gains," added Mr. Hill.
Peter Merrett the founder of Merrett Survey Limited insists that, scanning surveys can be used for project progress, as built surveys on completion, M&E (mechanical and electrical) installations that include complex pipe-work and cabling can be modeled in 3D after laser surveys. "We surveyed some very complex steelwork on a large structure building in Kuwait and then merged the 'actual' built steelwork with the design drawings, and found that the pre-formed roof was not going to fit. This saved the client a large sum of money, because the roof could be modified before being delivered to site," he said.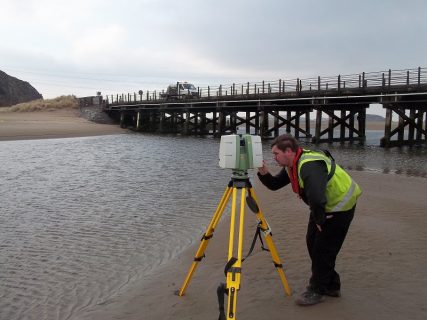 Most importantly, according to Sam N. Husseini of FARO, whenever one is looking to buy a 3D Laser Scanner, make sure to look for a scanner that is highly accurate, gives incredible imagery, is light weight, durable, can withstand high heat, can be used in any industry and can work with any software to create BIM.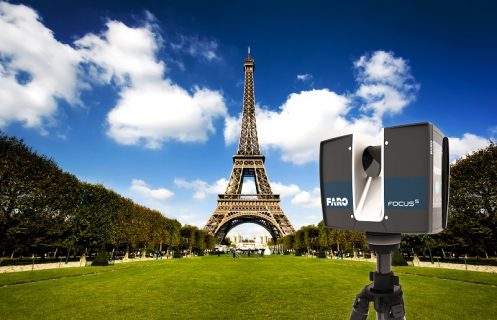 African Market Application
Mr. Muya Kamamia the Managing Director of Measurement Systems limited argues that the efficiency of 3D laser scanning in survey cannot be refuted; however it has not been fully embraced in the Kenyan market due to its price. "I think we have only one distributor in Kenya who sells laser survey equipment," he said.
However, Mr. Wycliffe Abiero Managing Director at Ramani Land Services insists that, if somebody can buy it then it is no longer expensive. "Systems come in different forms but the end product is usually the same. Depending on what you really need and how accurate you need it that will inform what you need to go and shop for. If you want to map inside a structure, you will not go for the aerial LIDAR system which is way much expensive, you will go for an unmanned system which is slightly cheaper. But if you want to map an entire city you will go for an airborne system because of its size," he said. "Therefore the price will always depend on the specifications you really want to achieve," he added.
Ramani has a great team of surveyors, GIS specialists, photogrammetrists and support staff, coupled with latest surveying technology; all working together to provide the client with an exceptional experience. Their solutions range from Aerial Photography and LiDAR Surveys, satellite imagery, land survey, as well as GIS and Mapping, and are tailored to meet project requirements for various applications. "LIDAR system highly thrives on higher accuracy. Acquisition of data is so fast; the system is able to collect over a million points per second. Moreover LIDAR systems require only one person to operate the equipment unlike conventional systems which need a surveyor and a support staff on hand," said Mr. Abiero.
"Additionally, with LIDAR systems mapping can even take place at night. Due to their active nature, they do not depend much on light," he affirmed.
"We have got the system but to build up a product is not that easy because the market has not changed. The people using the data have not transformed their systems to start consuming the new technology. The collect of the data has transformed but the end user has not transformed. In that case, there is the need to train the recipient of the data on how to consume the new technology before they can embrace it," he asserted.