Drone technology, also known as unmanned aerial vehicles (UAVs), is used for different reasons in the construction industry. As a tool that improves communication, safety, and marketing, the use of drones in construction can offer many advantages; capturing real-time images from the field.
As Ms. Léa Bienaimé of Dronevolt in France observes, Africa is one of the newest continents to join the commercial drone market, the wide open spaces in Africa offer incredible opportunities for all types of commercial drone applications.
Therefore, according to Mr. Tomasz Firek of Versa drones in Ireland, construction is a major aspect that contributes to the growth of the African economy hence digitization of the sector can contribute immensely in the development of the continent.

Moreover, Cherice Torr of ALTIUAS  in South Africa mentions that, one of the 3 biggest challenges Africa face in the construction industry is safety on site, rising project costs and lack of communication. There is an opportunity for drones or UAVs (Unmanned Aerial Vehicles) to help the construction industry to overcome these problems.
Applications in construction
The sheer scale of the construction industry and the projects that are being undertaken on the African continent lend themselves to the effective use of drones which can only add value, provided they are implemented safely and correctly. According to Mr. Adam Rosman of AMS in South Africa, much like the trajectory of cellular phones to landlines, drones allow Africa to leapfrog old and inefficient technology and embrace the new and effective technology to better all industries especially the construction industry.
Drone technology can be used in construction in so many different ways. According to Mr. Ibrar Haque the Technical Director at Drone Station from the UK, drones can be applied in construction in the following ways:
Building Surveys
Most building surveys require visibility of the building's roof to identify its condition and assess any defects.
In most instances getting access to a roof can be tricky and often involves the erection of a scaffold, use of a cherry picker or ladders. Which are both time consuming and costly.
Using a small drone to perform the survey can save time, money and reduce health and safety risks involved with surveying a roof and accessing tricky or hard to reach areas.
Construction Site Inspections 
Carrying out site inspections on a busy construction site can dangerous and complicated at times.
The ability for a drone to carry out a visual inspection of high-risk areas can save time and reduce H&S risks. Drone footage can be recorded from the safety of the site cabin and then sent to project stakeholders in HD quickly and effectively. Site inspections can be undertaken more regularly and cover larger areas more efficiently.
Health and Safety Inductions
Site inductions can often be a tedious and again a time consuming exercise. Often involving a premeditated talk in the site cabin or a pre-recorded induction videos. Using a drone to fly over a site can show new site operatives H&S risks in real-time. Enabling site managers to demonstrate moving vehicles, moving cranes, or active excavation areas etc. Each induction would be site specific outlining the risk that are relevant to that site and in return reduce the risk of accident or injury on each site.
Maintenance Inspections
Carrying out planned or reactive maintenance inspections of high-up structures such as bridges, towers, roofs and scaffolding, can often involve costly access arrangements, and site personnel working at height.
Drones can provide a quicker and easier way of carrying out the inspections, feeding back HD real-time footage to the engineer or surveyor from the ground at all times reducing cost but most importantly risk.
Project Progress Reports
Construction progress reports are often prepared monthly to record site progress against the project programme. These reports include the surveyor or CA taking multiple photographs of various parts of the site.
A regular drone flight can be a speedy way to record and visualize project progress. Through a series of aerial shots and HD video project stake holders can gain a better insight into the progress that has been made without actually being on-site and have regular daily or weekly updates.
Promotional Photography
Impressive photography is becoming more and more important in the way construction organizations promote their business, especially as the use of social media is becoming more important as a work tool.
The ability to capture impressive 4K HD video and photos from unique angles can provide an interesting insight into a project or building, making it great for marketing material.
In particular, this could be a great tool for estate agents looking to demonstrate impressive shots of a property or building they are looking to sell! The drones offer the opportunity to capture the real scale and size of a project in minutes.
Live feed/ virtual walk around
When carrying out high risk work on-site it may be necessary for certain professionals to gain real-time updates on what is happening.
Utilizing First Person View (FPV) technology, a drone camera can stream HD footage to the project team or project stakeholders in real-time. This experience could also be enhanced by the use of VR glasses.
Site logistics
Construction sites are ever evolving and the movements on-site do not always stick to the programme.
Drones can provide a real-time update of what is going on around the site. Carrying out a speedy flight around the site can give a good overview of potential issues to be aware of. For instance moving vehicles, machinery or cranes etc. again reducing risk and allowing key decision makers to make up to the minute, informed decisions on ever changing developing sites.
Point cloud/ laser scanning
Often for a surveyor it can be hard to gain access to a suitable location to laser scan high up areas of a building, meaning the point cloud is returned missing vital information.
Laser scanning from drones has become a recognized method of capturing the exact detail of topography, buildings and cityscapes and can provide the missing piece of information.
Thermal Imaging recording
Similar to laser scanning, drones can be used to take aerial thermal imaging recordings which can be used to assess potential cold spots in buildings or even heat spots in areas holding electrical components.
This can give engineers and surveyors essential information when trying to identify and rectify building defects.
Opportunities in Africa
Compared to many other parts of the globe, most African countries have very little limitations and legislation on the use of drones. According to Marius Hough the director of operations at Dronezone in South Africa, for companies in the position to make use of these amazing high-tech vehicles it certainly spells the word 'opportunity'.
"In one sentence; the use of UAVs presents African construction firms the opportunity to benefit in a big way from first world technology. Whoever gets in the game with drones and uses them to their full potential, will certainly reap the benefits and rise to the top. Drone technology can be used in a variety of applications around building sites, from the monitoring of progress, to inspection, to security patrols (night or day), to delivery of small key items," says Mr. Hough.
He further adds that, the use of drones is generally associated with the use of cameras. There is of course a myriad of different cameras with very specific applications. Thermal imaging or 'infrared thermography' is using a camera to detect heat radiation.
"Thermal cameras are also very effective for patrolling construction sites at night, clearly showing human activity and enhancing security measures to curb theft and illegal activities that take place under cover of darkness," he affirms.
Mr. Robin Schardijn of Height Tech from the Netherlands recapitulates that, Drones can be seen as a tool to bridge the gap between a sensor and a target. Collecting accurate data on a safe, effective and efficient way. Opportunities in construction can currently be found in inspection, surveying and mapping applications.
"The future of drone technology will change using fully autonomous systems that can carry out flights on their own. No control needed, by planning a flight-mission the drone will work independently in combination with all available payload sensors to capture your objective the right way. Ground-breaking technologies like thermal imaging and LiDAR created new dimensions for enterprises to do business," he says.
He further confirms that the opportunities are endless if provided with the right equipment for the right purpose.
Challenges
Flying a drone safely around construction sites can be tricky with all the obstacles, buildings and people around the construction area. According to Credo Unamaca of Rocketmine in South Africa, this and other challenges like the lack of IT infrastructure in some construction areas can hinder the successful application of a drone in a construction site. Other challenges include:
Regulations
David Rovira of senseFly in Switzerland mentions that, Regulations are specific to each country, but mostly require having the necessary paperwork ready and certifications for the operators.
Nevertheless, Avril Reitz of United Drones in South Africa adds that, pilot licensing and on-the-job training is very important. In order to successfully build a drone operation there is a requirement for correctly trained, educated and supported pilots that are needed to successfully complete the construction industries varying work requirements.
Trained operators
According to Jacques Lourens of Easy UAV in South Africa, lack of information and the use of consumer products has led to people not trusting the technology.
"However, training and finding the right seller and team to service and repair the drones forms an essential part in the success of the project," comments Best Drone from South Africa
"Additionally, working with the right drone operator and teaming up with the local authorities can make it easier and reduce the challenges," affirms Braam Botha of UAV Industries in South Africa.
According to Mr. Fearghus Foyle of Aerial Eye in Ireland, Unmanned Aerial Vehicles (UAV's) are a disruptive technology changing the way land surveys are carried out on construction projects across Africa, automating the entire field-to-plan workflow. In simple terms, drones are flying computers which can carry an array of sensors to collect data, enabling companies to make intelligent and informed decisions about their projects in a faster, safer and ultimately more efficient way.
Mr. Gideon Gerber of Airborne Drones in South Africa recapitulates that, the lack of infrastructure in Africa provides Africa with the unique opportunity to leapfrog the infrastructure development phases that first world countries have had to go through because Africa is not bound by legacy infrastructure that has to be upgraded. In other words Africa can start by developing "Smart" Infrastructures ("smart" buildings, "smart" cities, etc) rather than the slow, expensive process of 'smartening' old infrastructure. This is similar to what Africa has done with the adoption of cellular telecommunications rather than fixed line infrastructure.
Contact our contributors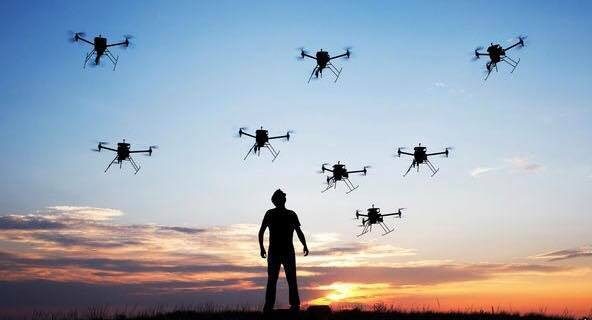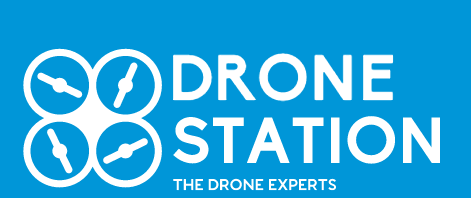 UK
Ireland
South Africa
Netherlands
South Africa
France
South Africa
Switzerland
South Africa
South Africa
South Africa
South Africa
South Africa
Ireland
South Africa