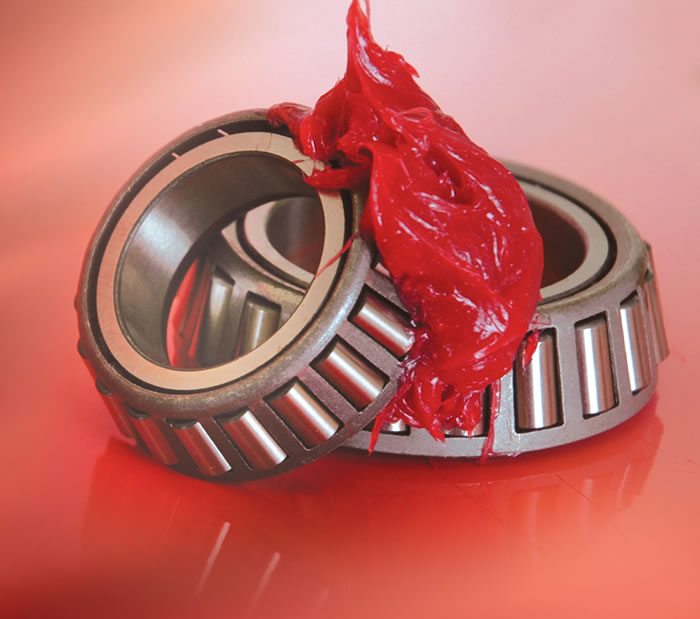 The world of lubrication is one of diversity: Each machine, application and set of operating conditions demands a particular combination of machinery lubricants and functions. These demands create the need for a broad spectrum of lubricant formulations. According to Martynas Markevičius MD
LUBRITA EUROPE B.V, increasing automobile demand is fuelling the demand for lubricants. "Lately, we have been noticing a steep increase in the use of synthetic based oil for increasing the life of vehicles. There is also an increase in the use of high quality gear oil, grease, transmission fluid and engine oil,"Martynas adds.
The Lubrita lubricants production plant is located in Germany, the second Lubrita lubricants is plant located at one of the biggest international factories in Europe near the sea port of Rotterdam in Netherlands (Holland), with a large storage capacity for base oils, and storage tanks for the finished products and additives, which puts Lubrita International in an exceptionally attractive position in the Global Market.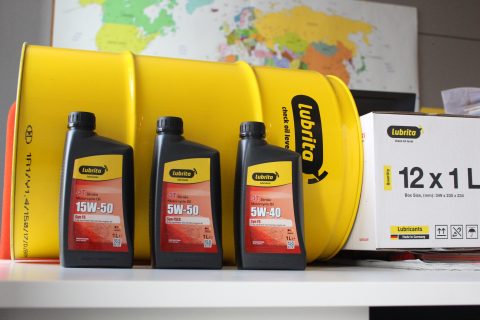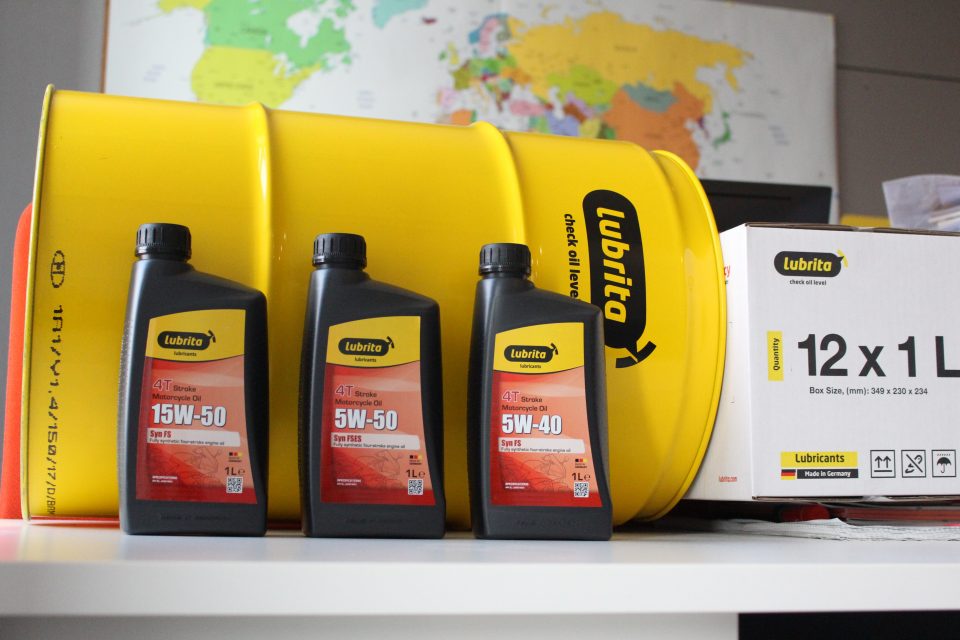 In Africa, machinery lubricants are subjected to greater extremes in operating speeds along with wider temperature ranges. According to Giacomo Bellantoni Sales Export Office at Rilub, a lubricant manufacturer and spare parts distributor, this increases the need for machinery Lubricants which can provide long life protection against friction, wear, rust and corrosion.
Rilub has been producing lubricants since 1990. The offer cutting edge products but also specific products for different markets. The company has ISO certifications and MB approvals.
The market constitutes big fleet owners as well as single equipment owners especially from the rental fraternity. Engine lubricants essentially help in reducing friction in engine parts, keep the machinery protected from wear and tear, thus cutting failure and downtime of machinery at job sites. An example of such is LIQUI MOLY's products such as, the LIQUI MOLY Touring High Tech SHPD-Motor Oil 15W-40 TBN20, which compensates the effects of low quality of diesel fuel and makes extended oil change intervals possible.
Enrico Feenstra, from Matrix Specialty Lubricants, notes that every maintenance engineer in the continent wants a certain lubricant for a specific job for a piece of machinery's vital components and moving parts. The lubricant must reduce friction as well as protect against acids, deposits, water contamination and wear in a range of harsh operating conditions.
According to Derk Jan van der Veen, marketing manager at Rewitec Company, based in the central Hesse town of Lahnau, any engine has metal friction and by adding an appropriate lubricant you can reduce the friction, and wear, and by that save money.
He also adds that since the future is all about environment and cost saving, both should be addressed by the available products in the market.
Lubrication is never one size fits all. According to Christopher Nettleship, Technical Director of Molyslip, specific environments require certain lubrication parameters, and by choosing the right lubricant for the application, you will ensure the longevity of your machinery.
"For instance, in marine applications, where various components are subjected to highly corrosive environments, lubricants operating in this environment must be able to resist the near constant salt water bath, as well as high heat and humidity. At Molyslip, we recognize the specific needs for individual industries and are thus able to offer specially developed high-performance ranges of anti-seize, greases and maintenance lubricants. The same can be said for other industries with complex mechanical environments for example the mining industry,  steel industry, food industry and glass industry to name a few. At Molyslip, we aim to offer a range of industry solutions to fit your application. Our goal is that our lubricants ensure our customers operate at peak efficiency yesterday, today and tomorrow," said Christopher Nettleship, Technical Director of Molyslip.
Also Read: Why turn to synthetic oils for your engine lubrication?
Angus Macdonald, Vice President at LE International Ltd mentions that, there are profitable opportunities available in Africa for companies interested in investing in high performance lubricants. Substantial savings can be achieved by significantly reducing maintenance & operating costs by reducing wear, lubricant and energy consumption.
For example, energy savings of between 5-10% are possible by converting equipment to a superior lubricant. By extending lubrication intervals and equipment life, as well as significantly reducing wear, energy requirements, downtime and maintenance costs, the initial cost of LE lubricants is recovered many times over.
Engine Oil
Engine oil being the blood of your construction equipment fleet, long hours and heavy loads take a toll on the bearings and other moving parts in your diesel engines. It pays to use the most dependable, highest quality oils, lubricants and coolants to keep your construction equipment working. That is why Dawid Janikowski, Chief of sales of LOTOS Oil advises one to" trust your feelings if you think something is wrong with your engine and act early"
LOTOS Oil is the fifth largest Polish company in Europe. They process crude oil, produce their own base oils, buy components only from top suppliers, and their final products are certified with OEM approvals. A vast portfolio of nearly 16000 oils allows them to supply industrial and automotive partners.
According to Jim Girard of Lubriplate from Newark NJ, in the US, it is highly advisable to purchase lubricants that comply with the Original Equipment Manufacturer's (OEM) generic lubricant specifications.
"Machinery Lubricants thickened with either aluminum complex or lithium complex, and manufactured with heavy base fluids are the most popular products for heavy duty construction equipment. For example, LUBRIPLATE No. 1444 grease is an aluminum complex grease with a heavy base fluid and it also contains additive to make it very adhesive. This grease seals out dirt, rocks and other airborne contaminants hence preventing bearing failures," he adds.
Paul Deppe, Managing Director of FUCHS southern Africa points out that when considering a lubricant, look at the long-term benefits of using a quality approved product.
"Often, we come across potential customers with quality and expensive machinery using inferior products. The short-term cost saving is very quickly eroded by the long term maintenance cost. We regularly see very good operators who value this benefit and see great cost savings over the lifetime of their equipment," said Mr. Deppe.
FUCHS is a global Group with German roots that has developed, produced and sold lubricants and related specialties for more than 85 years – for virtually all areas of application and sectors. It is the largest independent lubricants manufacturer in the world with more than 500 engineers and scientists involved in research and development worldwide. 
FUCHS has a large presence in Africa and it is growing all the time. While especially strong in Southern Africa they are expanding into East and West Africa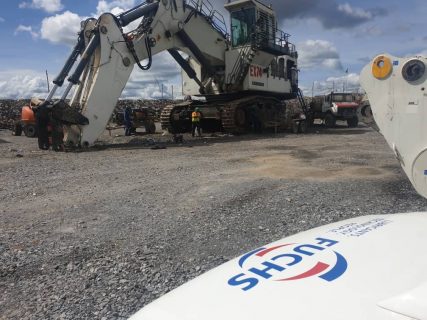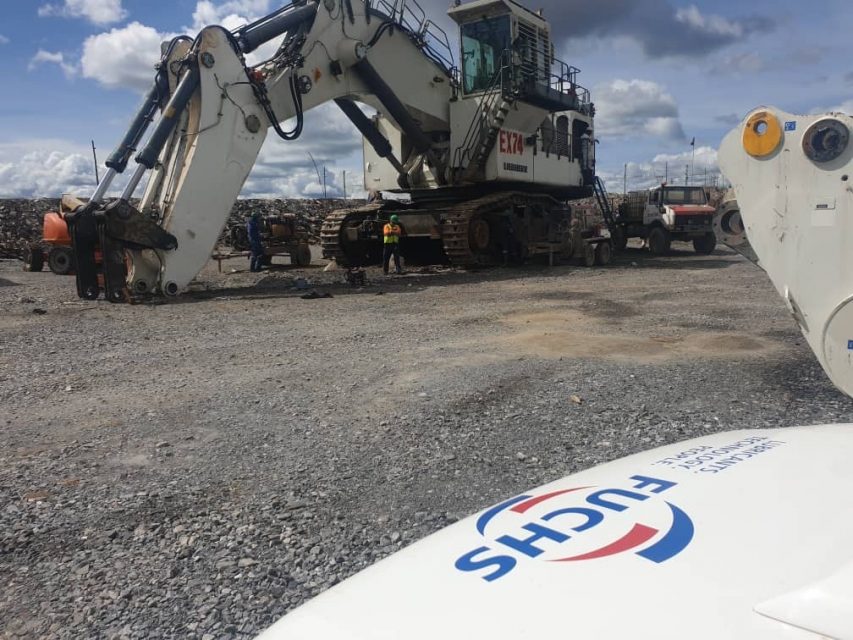 Representative of Gazpromneft Lubricrants Ltd adds, it also necessary to know what the manufacturer recommends and which requirements should the lubricant meet to fit the vehicle – API class, acceptable viscosity and a possible existence of a special manufacturer standard (specification code).
"In API (American Petroleum Institute) classification, there is a set of letters and numbers, for example, API SM or API CH-4. Letters "S" and "C" at the beginning mean, respectively, petroleum or diesel engine. The closer the second letter is to the beginning of the alphabet, the lower are the oil's requirements. For instance, the engine oil G-Energy FE DX1 5W-30 has, at the moment, the highest API SN Plus rank," he said.
Gazpromneft-Lubricants company is a subsidiary of Gazprom Neft focusing on the production and sales of oils, greases and technical fluids.
The products are manufactured at six production sites in Russia, Italy and Serbia. The total production volume is 700,000 tons of high-quality oils, greases and technical fluids per year. The product range includes 700 items for all market sectors.
When it comes to buying the products,  Igor Brandt, Global Sales Manager at Rektol, points out "Do not try save when it comes to quality in lubricants. Buy premium lubricants to give your car engine maximum protection and life duration."
Rektol GmbH & Co. KG produces and develops high-performance lubricants for the automotive and industrial sector, as well as classic oils for veteran, vintage and classic vehicles.
Frederico Alves, Area Sales Manager East & Southern Africa Wolf Oil goes and adds that choosing a cheap oil is not saving money but just postponing an (higher) expense.
Wolf Oil Corporation is an independent lubricants company with a clear vision for the future. They specialize in bringing customers tailored, technology-enhanced lubricants that make engines better, faster, greener and cleaner. The company is fully accredited by official parties and hold all necessary OEM approvals and ISO certifications.
Ing. Francisco Giorgi Export Manager at Leprinxol advises " Choose a lubricant supplier considering not only its quality and price, but also how capable he is of reacting to your specific requirements and demand,"
"Leprinxol's lubricants are produced with the purest base oils available in the market, together with leading edge additive technology. Bringing them together with state of the art blenders and fillers, enables us to provide a full range of products focused on our customer needs at the best value of money," he adds.
Rathish from Armor Lubricants mentions prompt delivery, and marketing support, as other factors to consider when selecting a machinery lubricant.
Armor Lubricants manufacturer in UAE, offers its customers a wide variety of Industrial, Automotive and Marine lubricants validated in practice.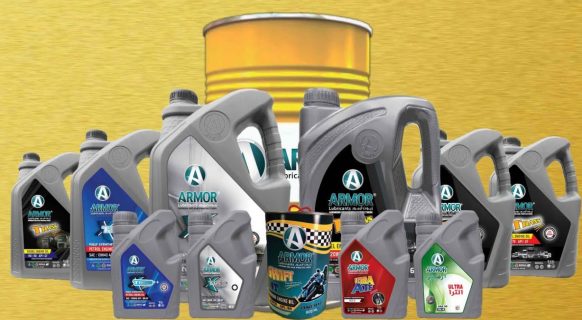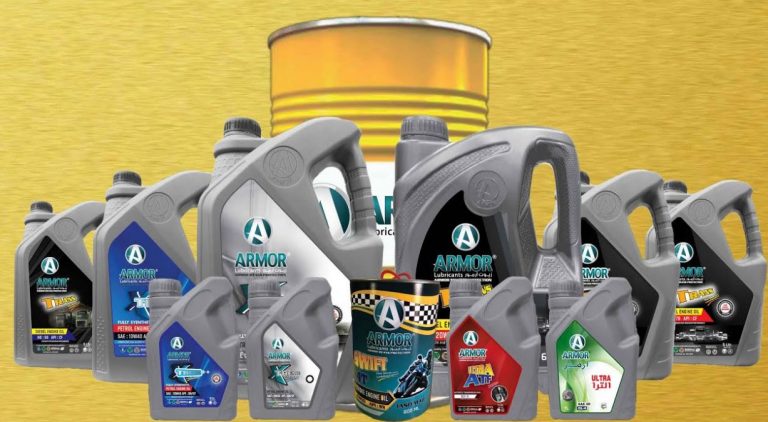 Emerging trends of machinery lubricants
Keeping pace with this technological progress, manufacturers succeed where conventional products fail. The result is a full line of products that increase productivity, decreases downtime and extend the life of machinery, while providing cost-effective and trouble free maintenance. An example of such products are Eurol's quality lubricants and technical fluids which have been approved by leading motor vehicle manufacturers. The products are frequently used and tested in professional car and motorcycle racing, most notably during the Dakar rally.
Ruben Santacana, Export Departament in Brugarolas S.A, notes that as the industrial equipment evolves, so do the lubricants. Referring to the cement industry" from the past to now, the production levels have gone from 3,000Tons/Day on average, to a boosted 12,000Tons/Day, the machinery has been updated, the open gear dimensions of rotary kilns have become bigger, they use double gear drives with increased driving motor power, therefore, pressure can easily lead to surface micro-pitting and metal fatigue. The lubricant must also be upgraded".
Brugarolas, Company are one of the few world-wide manufacturers that are able to manufacture all kind of thickeners. Their variety of greases are not yet well known in some countries around the globe, and it is quite common to come across maintenance staff that have considered their every-day problems as part of the manufacturing process
Another example are the ITW Performance Polymers and Fluids EA's Omega Specialty Lubricants, which are made from premium and limited sources of paraffinic type base oils of higher viscosity index, stability and purity, along with scientifically developed supplements called 'Megalites'.
Rymax Lubricants offers a complete range of lubricants and greases for all segments. There are different series for Passenger Car Oils, Motor Oils, Heavy Duty Oils, Transmission Oils, Small Engine Oils, Marine Oils, Fluids, Greases, Industrial Oils and several specialties.
Though new in the market, TECHNOIL products boasts latest technology and modern equipment. The company offers more than 100 kinds of products ranging from full synthetic and semi-synthetic to oils, mineral lubicrancts, antifreezes, ATF, transmission, gear and compressor oil and high quality grease lubricants suitable for automotive, industrial, marine, hydraulic and many other types of engines and equipment.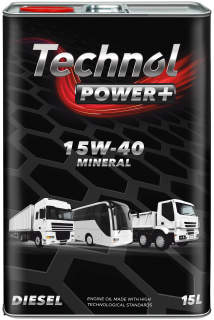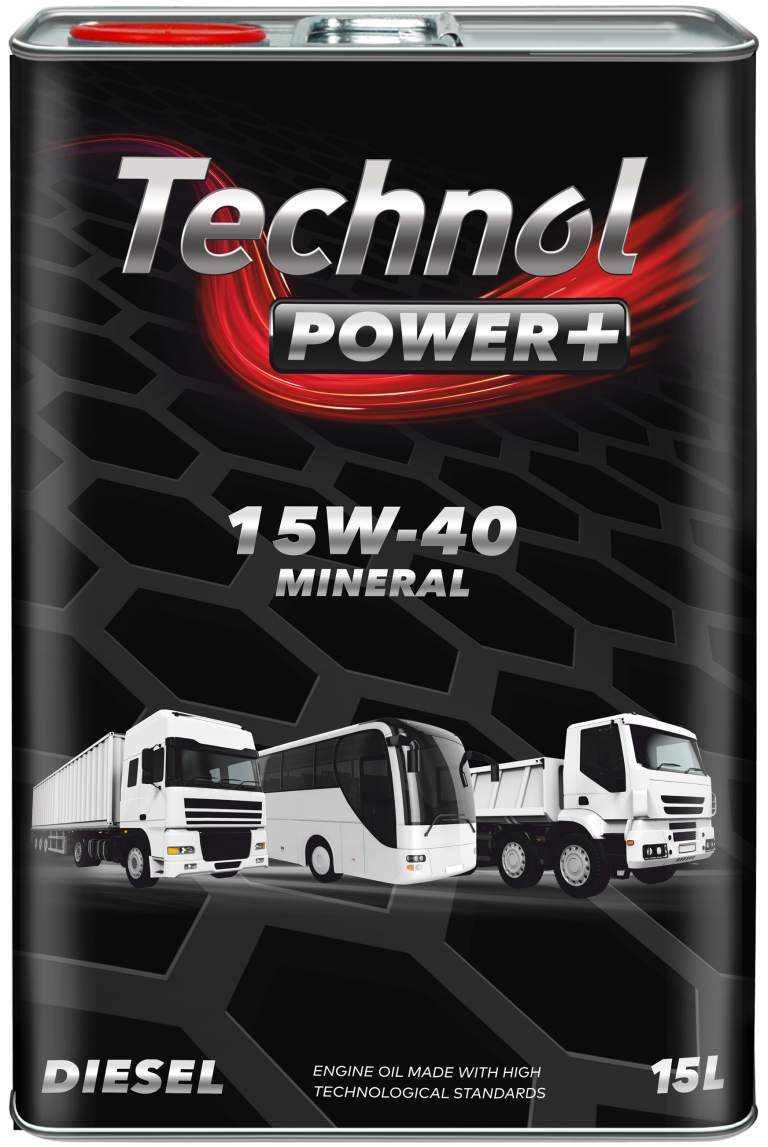 The Graco Sales Manager representing Africa, Hendrik Papenfus, further acknowledges that there is a drive from manual lubrication to auto lubricated systems which ensure constant productivity from the mining equipment and trucks. "Manual lubrication is time consuming, unreliable and only certain parts of the the bearings which are easily accessible are lubricated. compared to constant lubrication from an auto lube system which constantly lubricates the bearing and pin ensuring proper lubrication," he adds.
Moreover, Mr. Robert Chaban of Sentinel Synthetic Corp from the US mentions that, 2nd generation synthetic lubricants are gaining popularity around the world hence an increase in demand.
Lubricants from LUBEGARD, are time tested products that have been around for over 35 years, and are recognized across the world. Their LXE® (Liquid Wax Ester), Synergol TMS®, Glossamer®, Erucichem® products are developed with premium technologies utilizing renewable resources keeping the environment in mind. 
ILI's ground-breaking research has led to research grants in excess of US $2m from the U.S. Department of Agriculture, the Department of Defense and the Soy Bean Board. Created from those grants are their Heavy-Duty Water-Soluble Cutting Oil, which works at low concentrations to save on purchasing and disposal costs.
Mark Roach, Marketing Manager based in Ohio, says "Our Forming Paste, which was developed in conjunction with the United States Department of Agriculture, has recently been reformulated to improve its level of environmentally friendliness as well as improve the finished surface of the product. Our Wire Rope Lubricant is also the perfect solution for use in pre-tensioning systems used for concrete reinforcement."
International Lubricants, Inc. has been granted a total of over 100 U.S. and foreign patents and their research efforts ensure that they remain on the cutting edge of new product development and product improvements.
Contact our contributors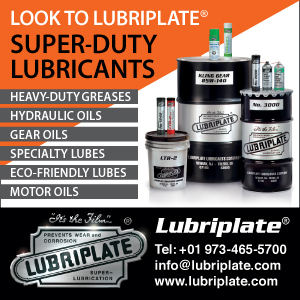 USA
USA
UAE