Surveying and land surveying is the measurement and mapping of our surrounding environment using mathematics, specialized technology and equipment. Surveyors measure just about anything on the land, in the sky or on the ocean bed. They even measure polar ice-caps.
Land surveying is an essential service when a landowner wants to establish the boundary of his land. The surveyors work enables the landowner to know the angles, distances, elevation, location and area.
The profession of land surveying will call on one to be able to enjoy if not tolerate the outdoors. In addition a good land surveyor must be good at maths and geography which are essential to carrying out the work of surveying successfully.
Land surveyors work in the office and in the field. In the field, they use the latest technology such as high order GPS, Robotic Total Stations (Theodolites), and aerial and terrestrial scanners to map an area, making computations and taking photos as evidence. In the office, Surveyors then use sophisticated software, such as Auto-cad to draft plans and map the onsite measurements. Surveyors work on a diverse variety of projects from land subdivision and mining exploration, to tunnel building and major construction, which means no two days are the same. They are experts in determining land size and measurement. They also give advice and provide information to guide the work of engineers, architects and developers.
Even smaller pieces of equipment can benefit from proper land surveys. Diesel generators and pumps can be heavy and engineers need to construct plinths for the units to be situated on. Gensets are expensive and don't want to be damaged by poor foundations of a building collapsing, especially with the vibration they generate during running.
Also Read:Digital Survey: 3D Laser Scanning
Importance of Land surveying
According to Renishaw plc, laser scanning is not only used in land surveying but is being adopted in more and more industries, since it gives detailed, accurate data, very quickly, and with fewer manpower requirements, saving companies costs. Surveying is important and most of us depend on it so as to ensure order in the physical world around us.
Surveyors play an integral role in land development, from the planning and design of land subdivisions through to the final construction of roads, utilities and landscaping. Surveyors are the first people on any construction site, measuring and mapping the land. These primary measurements are then used by architects to understand and make the most of the unique landscape when designing and engineers to plan structures accurately and safely, ensuring buildings not only fit with the landscape but are able to be constructed.
According to Haglöf Sweden AB, It is valuable for everyone to keep track of assets to maintain control and healthy growth. Standardization, calibration and control systems are used in all industries, and when measuring, storing and processing data on-site, error sources are efficiently minimized. Problem areas are detected in time and actions are based on facts and figures.
It is necessary to mark the boundaries on the ground, so that they are clear to observers standing on or near the property. Also surveying and land surveying is intended to provide the evidence needed by the title insurer to delete certain standard exceptions to coverage and thereby provide "extended coverage" against off-record title matters including matters that would be revealed by an accurate survey.
Many properties have considerable problems in regard to improper bounding, miscalculations in past surveys, titles, easements, and wildlife crossings. Also many properties are created from multiple divisions of a larger piece over the course of years, and with every additional division the risk of miscalculation increases. The result can be abutting properties not coinciding with adjacent parcels, resulting in gaps and overlaps.
Many times a surveyor must solve a puzzle using pieces that do not exactly fit together. In these cases, the solution is based upon the surveyor's research and interpretation, along with established procedures for resolving discrepancies. This essentially is a process of continual error correction and update, where official recordation documents countermand the previous and sometime erroneous survey documents recorded by older monuments and older survey methods.
GPS Surveying
The market for survey grade GNSS as well as for GIS handheld GPS is increasing in Africa. Survey grade GNSS is used by Land surveyors for new township layouts, and by construction
companies for survey control points and for staking out roads etc. It is needed for drone surveys for ground control points, and is increasingly used for precision agriculture.
According to Mr. Dave Beattie of Autobild Africa a distributor of a wide range of trusted surveying equipment from South Africa, some African countries already have CORS systems for getting accurate fixes from what is called NTrip Rovers, using cellphone networks to access the CORS bases via internet. Those that do not have such systems are looking to implement them soon.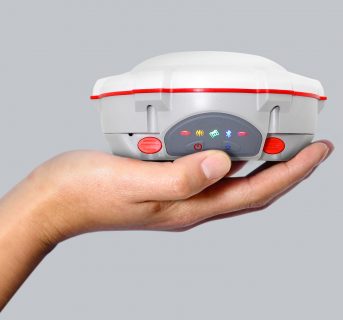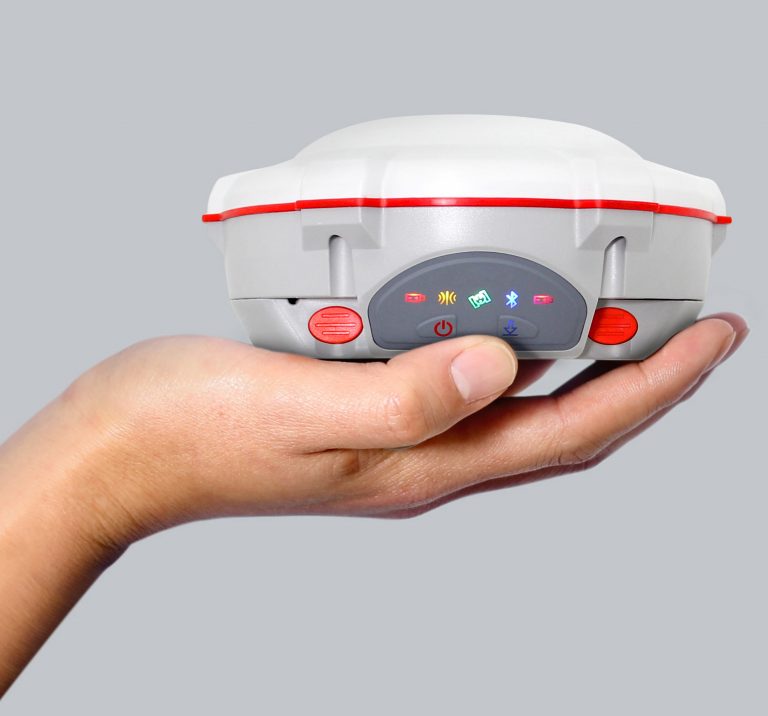 "Because GNSS equipment is solid state electronics, and because accuracies of different makes is the same, there is very little to differentiate between makes of GNSS. Ease of Use, flexibility and Support are the most important things to look for. Most makes now offer Windows controllers with universally used software such as Field Genius or Carlson Surv Ce. These programs are well established, used around the world and have built-in co-ordinate systems for all countries. They also work with all makes and models of GNSS as well as total stations," he says.
"If I were considering purchasing I would be wary of buying a system that uses controllers and software built by the GNSS brand. This is their way of tying in customers for life. To expand ones system to several GNSS units, ones options become severely limited," he adds.
Mr. Beattie further mentions that, to replace these controllers is very expensive. With Windows controllers and universal software one has unlimited choices and flexibility.  There are universal protocols used by all brands such as RTCM or CMR+. Some manufacturers program their GNSS antennas to communicate in Brand specific protocol. Once again, these brands should be avoided because it limits one to that brand only for future purchases and expanding ones system.
"For example you may have a base and rover set and need to expand by buying another rover. Keep your options open by sticking to windows systems as mentioned above. Then support is the next big issue, and of course price. Prices can vary significantly but, unlike Opto mechanical instruments, GNSS products are all generally robust, lightweight, and give the same accuracies," he affirms.