Nobody likes paying for insurance, but for business owners it is essential to ensure you are covered for the event of claims against you for damages to persons, property, or other belongings. If you run a business that uses machinery – whether it's a driving business in the transport field, in construction, in agriculture, or in other areas of industry you need to consult experts about the best insurance cover for your requirements.
In this article we are looking at the subject of liability risk cover for any type of machinery. What is liability cover, what is it for, and why do you need it? These are all questions we will answer in the following, so let's get started with a brief explanation of what liability insurance is for.
What is Public Liability Insurance?
Insurance comes in many forms. For the individual, we all insure our homes and home contents, plus valuable items, and also our vehicles. For businesses there is more to think about, especially those that use potentially dangerous equipment. We're talking about vehicles such as trucks and tractors, agricultural machinery, and construction. Heavy plant that needs a skilled operator.
The problem is that things do go wrong, and accidents do happen. Let's imagine a scenario: a construction site in a city is working on a new building. A large mobile vehicle goes out of control and injures a member of the public. It was an accident, and not intentional, but the likelihood is that injured person is going to claim for damages. This is where public liability insurance comes into the picture.
Without such insurance your business will be faced with a potentially crippling pay out as determined by the court. With the right insurance package, you will be covered for such costs and not feel the damage as greatly. That's why an expert insurance company such as fastmachineryinsurance.com.au is a great first stop when investigating the necessary insurance for the equipment and machinery essential to your operations. What do we mean when we talk about machinery and equipment? That's our next subject.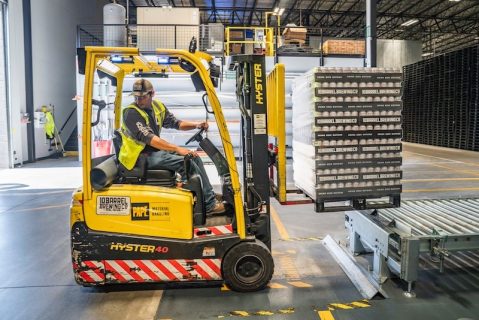 What Sort of Machinery Requires Insurance
The public liability insurance for each different type of machine and equipment will differ in terms of cover and cost according to the value of the equipment and the inherent risk involved. Any machinery that moves, for example, will likely command a higher premium as there is more chance of an accident. When will an insurer provide liability risk cover for any type of machinery? Here's a brief list of a few examples:
Road vehicles such a trucks, buses and others that carry members of the public.
Agricultural vehicles and equipment such as tractors, combines, thrashers and farm equipment that has dangerous moving parts.
Construction equipment such as excavators, cranes and other site machinery that is essential to the job.
Industrial equipment that may cause damage if not expertly operated.
Put simply, any machinery that you use where the public or others may come into contact with it needs to be covered by a good and suitable public liability insurance package. We strongly recommend that rather than looking for the cheapest cover you make some serious enquiries and find the most suitable and best. Make sure also that the level of cover exceeds that normally seen in claims for such machinery or you may find that you are out of pocket in the event of a claim.
Talk to the experts that we mentioned above as a starting point, as they have the knowledge and experience to advise you about the correct insurance package for all your equipment and machinery requirements. They will also help in relation to other types of insurance that you should consider for expensive and essential equipment, as outlined below.
What Other Insurance Should I Consider?
There are many other forms of insurance that can help you in situations that are unfortunate but do occur, such as:
Insurance against theft is essential for construction plant left on site and for agricultural vehicles and equipment on farms.
Damage insurance will cover you in cases where your plant might be subject to damage by vandalism or other causes.
These are the two main examples of additional insurance that you should talk to the experts about. So, let's have a brief summary to close this article.
Conclusion
Ensuring your farm, construction, or other machinery and equipment is correctly and suitably insured for liability is essential. Your business may be bankrupt if faced with a claim for personal or property damage that comes about as a result of your machinery. We advise you talk to the experts in the field as machinery insurance is quite a unique area of cover, and you can rest assured they will find the best deal for you.