Managing field service operations can be quite challenging since there are so many factors involved. You have to manage the workers, coordinate different schedules, respond to emergencies efficiently, keep track of all the equipment, and last but not least, you also have to make sure your customers are satisfied with prompt and effective service.
To improve your field service operations, you might want to think outside the box and streamline your services. Not only will this help you improve your processes, but it will also increase your profitability and strengthen employee performance.
Search for construction leads
Below we list the best practices you might want to consider to continuously improve your field service operations and productivity and help your business thrive.
Use Field Service Management Software
Field service management software is a great tool that allows you to take care of end-to-end needs that come with this line of business and it helps you as a company reach your business goals and boost your productivity levels.
With reliable FSM software, such as FieldAware, you will be able to automatically assign resources and employees to tasks, generate detailed operation reports, and achieve improved communication with customers, employees, and management.
The software's intuitive dashboards allow fleet managers to make better plans as they display all relevant information on one screen. Its AI and ML capabilities allow you to find the most efficient routes, plan the vehicle loading scheme, and map out delivery plans.
Automating tasks in the organization increases productivity and software like this will automate back-office operations and provide employees with more time to tackle important tasks which ultimately raises efficiency.
Build Rapport with Your Team
Building rapport with your team can be incredibly beneficial for improved field service operations. By cultivating a culture of trust, support, and collaboration between coworkers, managers, and employees, you can lay a foundation for a successful workplace and better performance of your service team.
One of the essential prerequisites for building good rapport is to improve overall communication and if you're looking to communicate effectively, you should ensure that the message you're sending out is clear so that it can be received as you intended in the first place.
Better communication leads to improved collaboration as workers can easily reach out to whomever they might need for assistance, who can help them deal with an issue without being on location.
Collect and Analyze Data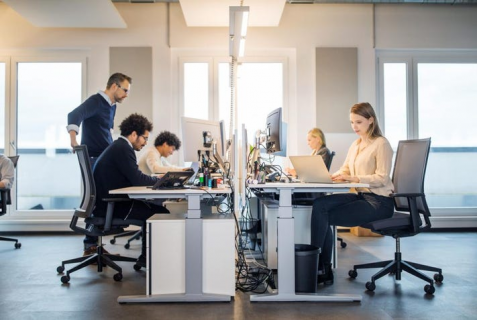 An endless amount of data has been made available today to organizations with all different types of technology, but organizing this data can be somewhat of a challenge. All data doesn't need to be analyzed but certain key collection points can significantly improve your field service operations.
Data on driver conduct, delivery logs, speed of service, and time spent on each side can be utilized to improve scheduling efficiency. Managers can identify patterns in services when they monitor and analyze such data and see which technicians operate the fastest, which are the fastest travel routes, and who completes the most assignments.
When you analyze such patterns and understand them better, you can adjust scheduling and optimize your field service operations.
Provide Technicians With Additional Training
Due to the increasing competition and the high customer demand, many businesses opt for outsourcing their field services to independent contractors which can lead to an additional layer of complexity. However, this doesn't need to be like this. You can standardize work operation with easy-to-implement technology that provides training. This will allow them to identify opportunities and provide support to field staff and monitor their work performance.
To improve your field service operation, you must understand and manage technologies that contribute to success and identify potential pitfalls. Your managers are responsible for managing your distributed workforce more effectively, leveraging technology to increase collaboration, guiding employees in the best way, and achieving top business results.
Get Feedback From Customers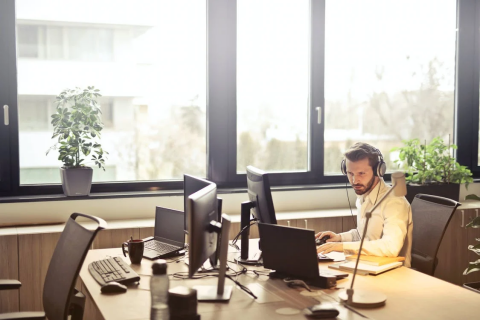 One of the top practices of field service management is to listen to the feedback from your customers at all times. Customer satisfaction should be your top priority and you must always seek your customers' opinions on what is working well and what needs attention and improvements.
Having a better understanding of the business processes by looking through the lenses of customers and your employees will allow you to make more informed decisions that will take your company's success to new heights.
When looking to improve your operations and grow the business, you might easily get wrapped up in trying to attract new customers but caring for your existing customer base is also vital as they make a direct impact on your bottom line.
Conclusion
Most of the best practices for improving your field service operations involve using technology and streamlining your processes. Along with good communication, such technology can help you optimize routing, improve delivery times, and offer visibility into field operations.
In today's world, it's crucial to incorporate this into your business, but also make sure to provide technicians with additional training and use the feedback from customers to make the necessary improvements.