A commercial demolition is related to the clearing of industrial or commercial buildings. These demolition jobs are big projects undertaken only by companies with good infrastructure and strong team and technical knowledge.
When a building is above three stories high and it needs to be torn down, it comes under a commercial demolition as well. Tearing down a commercial building is a complicated process which requires a lot of safety procedures to be assessed and planned even before starting the work of demolition. Hence only commercial demolition experts are needed to be hired for such processes.
How to search for the best commercial demolition service provider
For complete or partial commercial demolition, you must hire the best service providers who have experience, skill and a good reputation in the market. Following are some of the basic checks which will help you ascertain the quality of a skilled demolition service provider.
Checking of credentials
Firstly check their credentials with the existing clients they are working for. Before handing over the work make sure that they have proper insurance coverage as they are liable and responsible for all the potential injuries or damages at the site.
The proper plan is a must
The commercial demolition contractor must have a plan chalked out for your entire building. A reputed and skilled team will be expert in planning out such commercial demolitions.
Removal of debris
A commercial demolition expert will also help out with the debris removal after the demolition work is over. These provisions must be mentioned in the project contract.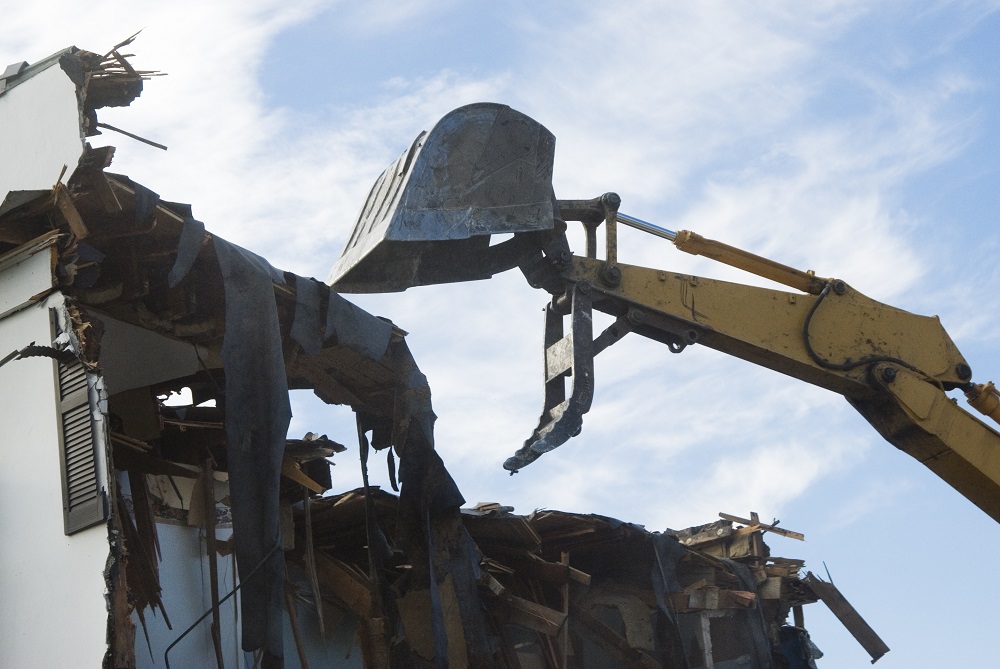 Types Of Commercial Demolition
Manual demolition
Power tools such as saws, hammers, and drills are usually utilized for manual demolition.
Mechanical demolition
Machinery like pulverizes, grapplers and wrecking balls are used in mechanical demolition work. In some commercial sites and buildings, the demolition contractor requires removing large industrial equipment or appliances at first. So, the contractors take care to clear out the insides of the structure.
Explosive demolition
When the buildings are large demolition projects are executed using the explosives. Old buildings are weak structures that become dangerous with time and hence these are demolished for safety purposes.
Precautions to be maintained by the demolition contractor
A commercial demolition will practice standard safe practice methods to avoid any potential harm which can occur to the public and workers. Demolition contractors need to take care of a variety of precautionary measures for successful project completion. Reputed contractors get their license to work in such fields only after going through inspections and assessments.
After your demolition service provider tears down a building, they will make sure they pick up all the debris and clean up the site and hand it over to you. This will provide you clean ground for new construction or any other work you have in mind.
The contractor's job contract includes the disposing of wood structures, iron scraps, and other dying appliances that end up in the site after complete ripping of the structure. Before recruiting a commercial demolition team, you can check whether this provision is declared.
Commercial demolition services use heavy equipment and such works are conducted only by trained staff who has the required experience to tackle such commercial demolition jobs. No matter how big or small the demolition work is it needs skilled hands and know-how to be completed properly.
It is important to ask for recommendations and choose a demolition service provider who is reputed and have done many works. Checking their current commercial demolition works will give you a fair idea about their work ethics and practices. You can also check the feedback of their existing customers and get recommendations from them in order to choose the best commercial demolition expert.