Who wouldn't want to eliminate waste while enhancing precision and craftsmanship during construction? Who wouldn't want to save on labour costs while also eliminating pilferage of building materials — especially valuable steel?
Since 1970, leading civil engineering and construction firms that use innovative building solutions prefer working exclusively with Apex Steel Ltd, the premier supplier of innovative construction steel products. Apex Steel is a member of the Apex Group of Companies.
Innovation and technological advancement are just a couple reasons why established companies have chosen Apex for all their construction needs during the past 50 years.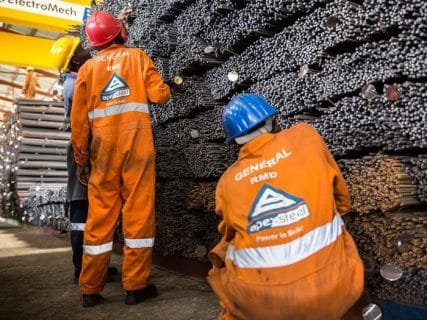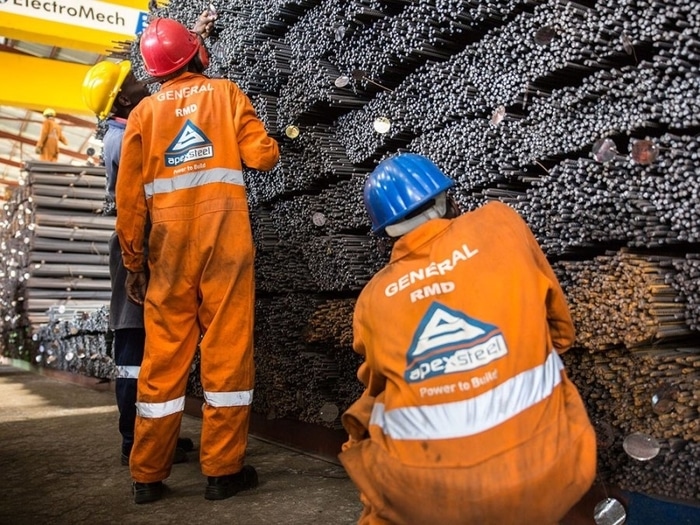 Innovating With APEX TMX Rebars: Cut and Bend and BARTEC Couplers
Many engineers and contractors throughout the world, including in Kenya, are now specifying APEX TMX rebars and BARTEC couplers, calling for further innovation and technological advancement for their construction projects.
An important aspect of modern day construction is ensuring the reduction of wastage in terms of materials and time. With the introduction of innovative solutions such as cut and bend and BARTEC couplers, projects are able to save considerably in both aspects.
Cut and bend is done by automated machines that are fully integrated with software that can achieve exact precision, specifications, and consistency, which improves the quality control on site.
Cut and bend is cost effective as you only pay for the blueprint requirements and there is no waste material included in costing. It also allows for the efficient preparation of bill of quantities due to better estimation of reinforcement steel for the whole project, hence better accountability and auditing of building materials.
Finally, cut and bend saves you on labour costs as you'll need fewer people on site to cut and bend the bars and look after the wastage or the bars that need to be reused elsewhere, saving you space and ultimately, money.
In regards to BARTEC couplers, there are several technical benefits in comparison to the conventional method of overlapping for steel continuity.
First and most importantly, BARTEC couplers ensure improved structural ductility and integrity, due to improved steel continuity.
They reduce steel congestion in structural members and allow for safe transfer of electrical currents to the earth by concrete structures.
BARTEC couplers also significantly reduce the need for protruding or bent bars on site, leading to faster construction cycles, increased productivity, reduced crane time and an enhanced health and safety environment for contractors.
The time savings from a holistic project approach are also quite huge as contractors are able to meet deadlines earlier, effectively reducing construction costs.
Some of the local projects and contractors that have used cut and bend and BARTEC coupler technology include Curzon Properties Ltd, Esteel Construction Ltd, Kanaiya Builders Ltd for the Delta Chambers Office Blocks, Laxmanbhai Construction Ltd for the Aga Khan Hospital in Nairobi, and Sogea Satom for the Katosi Drinking Water Treatment Plant in Uganda.
APEX TMX Rebars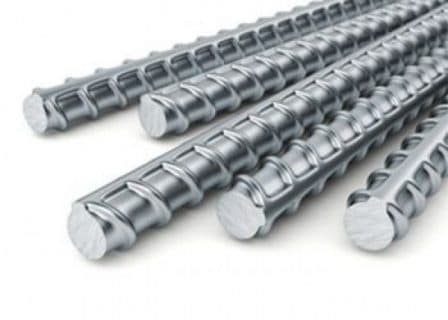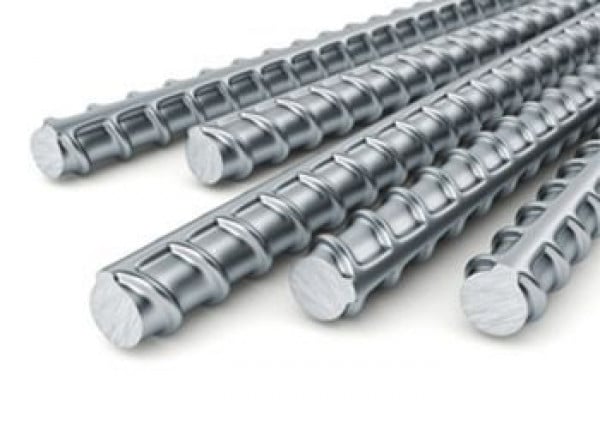 APEX TMX Rebars (BS 4449:2005) need to be cut and bent as per the designer's drawings. Often, cut and bend is done by unskilled labourers.
This consequently leads to inefficiencies such as wastage of materials.
Thus, the introduction of cut and bend off-site is revolutionary because of its many benefits as detailed here.
Cut and bend at factory is done by automated machines that are fully integrated with software that allows for error-free precision and consistency. This improves quality control on site.
It is cost-effective, as you only pay for the blueprint requirement and therefore no waste material is included in the costing. It means you do not incur cost transporting kilos of bars that you will waste later on.
Easy and fast preparation of bill of quantity due to better estimation of reinforcement steel for the whole project, hence better accountability and audit of building materials.
Labour saving on site. A project needs less people on site to cut and bend the bars and look after the wastage or the bars that need to be re-used elsewhere.
Space saving: The contractor will not need a cut-and-bend machine or a place to do it on site. There is no clutter of waste that would otherwise result from cutting on site.
Pilferage on site:  With cut-and-bend pieces coming ready, there will be no wastage on site to pilfer.
Hassle-free construction. One can get just-in-time deliveries and there is no waste material, hence you don't have to arrange for waste disposal.
Efficiency: It is simple, safe and operational. APEX TMX rebars are customised to the project.
Quality Apex Tubes
Additionally, Apex produces quality Mild Steel Tubes that conform to Kenya Bureau of Standards KS02-104 and are manufactured at the world-class Tube Mill Division factory in Athi River, which uses a high-frequency induction welding technique.
The strip is continuously seam welded while round in shape and then gradually brought to the desired section in the sizing mill.
The welded seam is placed under a greater amount of cold working while being sized, testing the strength of a seam weld and ensuring that each length of hollow section is welded for maximum strength.
Apex Tubes ISO Certified
In 2019, the Tube Mill Division was awarded the ISO 9001:2015 QMS certification by IMSM – UK.
The certification validated the company's position on maintaining a secure environment in the manufacturing, storage, and transport of steel products, in compliance with global standards that are being increasingly adopted by local steel manufacturers.
Being ISO certified helps the organizations in many ways:
It encourages the entire team to be customer focused.
It creates a ''Quality First" work culture.
There is always a traceability to enable elimination of root causes.
Works positively towards image building and good reputation of the business.
Gives quality insurance to the customer.
Encourages involvement of people and team work.
Facilitates growth capital and the search for new shareholders and investors.
Positions the business in a good rank when compared with competitors.
Keeps a continuous track of the business audit
The business is up to date and has numerous actions towards its inner and external business environment.
Safe, Quality HDPE, PPR AND PVC Pipes
One of the most important responsibilities of pipe manufacturers in today's market is protecting and promoting the health of end users and reducing water loss for water service providers, which in turn saves you money.
Many manufacturers take shortcuts to save costs and opt to use lead stabilizers which are slightly cheaper as compared to lead-free stabilizers.
These pipes are inferior in quality leading to shorter lifespans and they put the public at risk of consuming harmful additives that can create life-long health issues.
The quality of water that passes through lead-free pipes is suitable for human consumption as approved by the World Health Organisation.
The pipe lengths produced by Apex Piping Systems Ltd conform to KS1452 and we offer 6 metre effective total length, which is not adhered to by some manufacturers.
By using Apex pipes, contractors and end users will gain 2.5% more material than the standard available products in market.
Additionally, the Apex Piping factory is equipped with world-class testing equipment that can conduct tests for 50 years regression cycle, which helps create consumer confidence and assurance on the durability and quality of the pipes.
Apex Piping is committed to manufacturing and supplying quality lead-free HDPE, PVC and PPR pipes that reduce maintenance costs, non-revenue water, and the amount of lead in drinking water.
Some of the projects that Apex Piping has been involved with include Water Reticulation at Kenya Medical Research Institute (KEMRI) in Nairobi, Kiinjoga Irrigation Project in Kirinyaga County, Solio Settlement Water Project in Laikipia County and more.
Going Green
As steel manufacturers, the responsibility for ensuring that the processes and products used are environmentally friendly lies squarely on us.
It's important to not just manufacture steel for today, but to manufacture in a way that is sustainable for future generations.
Through responsible and efficient manufacturing, organisations can reduce waste, conserve energy, decrease water consumption, and drive innovation; all positively affecting your bottom line while boosting productivity.
In 2015, Apex Steel became the first and only steel company in the region to be awarded a Leadership in Energy and Environmental Design (LEED) certificate.
The certification, is a rating system that evaluates the environmental performance of an organization and encourages market transformation towards sustainable design.
Some of the projects that Apex Steel has been involved with include the Standard Gauge Railway (SGR), Thika Superhighway, the Two Rivers Mall, the Tana River Hydro Power Plant, the Sondu-Miriu Dam, Britam Tower and more.