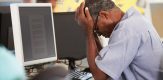 Project managers in Africa find themselves in serious financial situation that requires  the budget of a project be cut. In our current economic climate, even short-term costs are scrutinized and sometimes cut by management.
To help you cope, here are 10 tips to help project managers handle cuts to your project budget.
Search for construction leads
1) Don't panic
First and foremost you don't need to panic. If you panic, your team will, too, and your chances of getting any positive results from the project will diminish significantly.
2) Understand why the budget
As the project manager it's you get to understand the clear reasons the cost was cut as that will see you get though easily.
If it's due to overall corporate- or department-wide budget cuts, the best approach to take is to show the value your project brings to the organization as a whole.
3) Find out what the business can afford.
As a project manager you should ensure that you cut out the unwanted costs so that you can be able to deliver the project on time.
This can be achieved by probably lowering the work force, avoiding more miscellaneous expenses that are no longer needed.
4) Work closely with your project sponsor
As a project manager you must be able to work with the sponsor/Owner of the project and this will ensure that you get guidance on the way forward.
Always make sure you are aligned with one another. Your sponsor may help you define the best approach to address any strategic and political needs the project can satisfy.
5) Review the requirements
You should ensure that you review closely the requirements of the project and ensure that they are catered for.
By doing so you will be able to complete the project on time at a friendly cost without many hustle.
There you go!