Have issues with some of your electrical appliances or installations at home? Or in a commercial property for that matter? Whatever the case, you know better than to do things alone. Put differently, you understand the benefits of hiring an electrician, as talked about on this website, and you are, therefore, ready to contact these professionals.
While you may be ready to contact them, are you sure you know which professionals to actually get in touch with? Sure, you understand that electricians are the pros dealing with this type of work, but did you know that there are differences in the type of work different electricians do? Not all of them have the same qualifications and not all of them will be able to handle the work you need to have done.
That, of course, also depends on the complexity of work. But, the point here is that you need to understand the role of the different types of electricians, so as to know right away which one to hire to do the work in your Sydney property. There are different levels of accreditation that actually make it easy for you to check what kind of work those professionals can do, but you have to understand those levels more clearly.
Understanding the Role of a Level 2 Electrician
Today, we will cover the role of level 2 electricians, explaining what they do and when you may want to hire them. The levels go up to three, and they have to do with the specific services that these experts can provide. Your logic will tell you right away that the level 1 electricians won't be cut out for the same work that the level 2 ones will be cut out for, meaning you get the importance of hiring the right ones for your actual project.
Level 2 electricians play a crucial role in ensuring the safety and the efficiency in your home or in your business. It is clear, thus, that they offer both residential and commercial services. Furthermore, the level 2 Sydney electricians are actually your go-to experts for handling complicated electrical issues. They can conduct repairs, maintenance and installations of the service lines between networks and properties, and do both underground and overhead work. Plus, installing small meters, upgrading switchboards, as well as putting together Electrical Compliance reports are some other tasks that fall within their scope of work.
What makes these different than the level 1 professionals is, of course, the level of their qualifications. Typically, they first complete a four-year apprenticeship and gain the Certificate III in the field of electro-technology. This is where they gain the necessary skills to become qualified electricians. They don't stop the learning there, though.
Instead, they move on to completing the ASP (accredited service providers) course, also known as the Level 2 Service Provider (L2SP) course. A this stage, they gain crucial knowledge related to connecting and disconnecting the power supplies from the actual electrical supply network. That makes them more qualified to do certain type of work.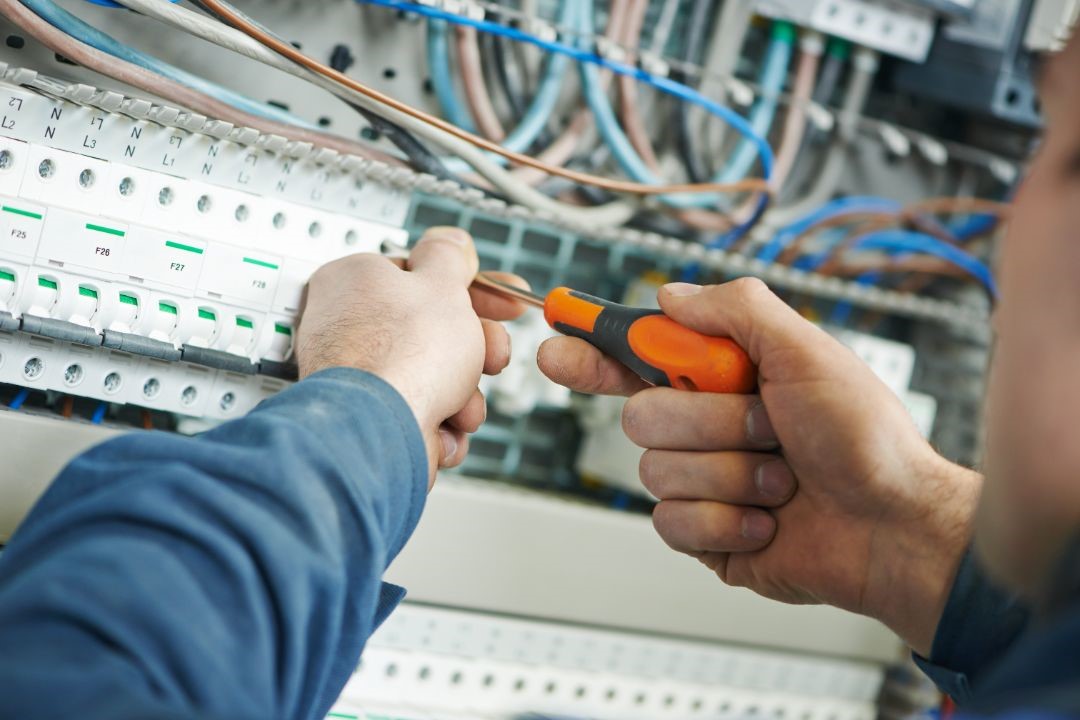 Key Factors for Hiring a Qualified Level 2 Electrician in Sydney
By now, you get that these specific professionals are responsible for connecting, disconnecting, as well as adjusting mains power supplies. Apart from that, they also maintain and repair the electrical systems, aiming at ensuring a safe and reliable power source both for homes and for businesses. Since you understand what they do, you now want to understand what the key factors are that you have to consider when you want to hire a qualified level 2 electrician in Sydney, so let's talk more about that.
Here are some general tips for hiring electricians: https://www.forbes.com/home-improvement/electrical/hire-an-electrician/
This is a rather obvious factor. Checking instead of assuming is crucial. If someone says that they are a level 2 electrician, you should inquire about and explore their qualifications in more details. Check if they have completed the apprenticeship, and check if they have gone through the ASP course that actually provides them with the right qualifications. Most likely, you'll get to find the info on the official websites, but you can also always inquire about this directly when you get in touch with certain experts.
The work these electricians will have to do so as to reach level 2 will, of course, result in having the proper certifications and licenses. Once again, though, this is not something you should just assume. It is something you should always check before choosing your Sydney electrician. You want to be absolutely certain that the experts you are hiring have proper licenses and that they will, thus, guarantee good work.
Experience also guarantees good work, doesn't it? Sure it does. Or, at least, experienced professionals are far more likely to do great work than inexperienced ones. Checking this factor is, thus, also of crucial importance, so make sure to search for the relevant information online before you actually hire any of these experts. If the official websites don't give you the info you need, you can search elsewhere online, or, once more, you can inquire about this directly when you contact the electricians in Sydney you're considering.
Reliability is certainly the thing that you don't want to ignore. If the electricians you hire are reliable, they will complete the work in a timely manner and they will do it successfully, meaning you'll be happy with the overall cooperation process and its quality. Checking reliability, thus, through reviews and any comments left by past clients, is vital as well.
Do you want the prices to be too high, or do you want them to be reasonable? The latter, for sure. Checking and comparing the prices offered by different level 2 electricians in Sydney is, therefore, another significant step to take. Don't be tempted by those that are too low, though, since that could mean that the pros aren't exactly qualified enough. And, since the whole point is in hiring properly qualified experts, don't ever hire them based on the price alone.