It hurts that after working as a construction professional in a place for so long, the inevitable happens. You get a direction to go to HR where they break the bad news to you. They tell you in the most professional voice they can muster and say they are sorry but have to let you go. You sit there stunned, concluding they aren't sorry as if they were, they wouldn't fire you.
You can't afford to sit around and mope. The truth is some companies are downsizing due to the economic effects of Covid 19. So, they have to make adjustments which unfortunately has affected you. All you need to do is create or update your resume and apply for another job. Although, you don't necessarily need to be fired from your old job before applying for a new one.
Sometimes, you just want to change companies. Perhaps, you have gotten a more befitting offer elsewhere. Also, if you are a new construction professional, fresh off college, you need a befitting resume. You can write your resume yourself or hire one of the best resume services online to improve your chances.
While it is great that you are trying to employ professionals to work on your resume, it is excellent if you can learn what makes a resume tick. In this post, we will walk you through how you can create your construction resume in 5 easy steps.
Is Construction Resume Different From Regular Resume?
Your resume contains details about you, such as your skills, attributes, experience, and educational qualification, all in just a few pages. Essentially, it is what informs a potential employer of expertise and a demonstration of what you can achieve in a position.
Your CV, especially when you provide an expertly written one, could be vital to boosting your career. There are other ways to boost your career. You could boost your career with Careersbooster service.
A well-written resume could be the difference between you and the next person applying for the same position you are applying for. So, you need an edge with your resume. Luckily, as we have mentioned, we have 5 steps to make you have that edge. With these steps, other people should as well stop applying and ask the employer to give you the position.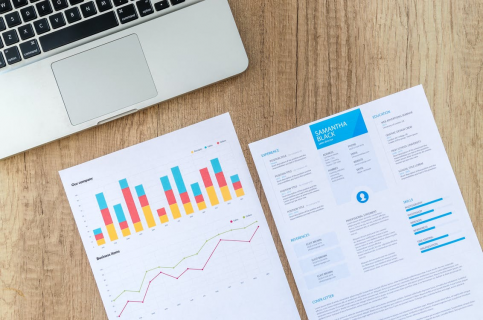 Research the Employer
As a job seeker, you must study the employer when you get a job listing that interests you before applying. We advise you to do this because of two reasons.
First, it allows you to understand the language the employee wants in your cover letter and resume. Knowing the recruiting company's mission statement and expectations allow you to draft a killer cover letter.
Secondly, it gives you the impression of the kind of company you may potentially work for. Their mission statement and employee training programs let you know if you may get a significant skill improvement. Also, your research will allow you to know what the employees and the general public feel about that employer. In addition, you would discover their working conditions.
When you know all of these, your path becomes clearer. You may decide to proceed with an application or not.
Critically Analyze the Construction Job Description
The job description is a crucial document when it comes to your boosting your chances of getting employed. The construction job description, as the name implies, provides the information regarding the position you are applying for. In a way, this description guides your application as it determines if you should apply at all.
The description lists the qualification, skills, attributes, and experience level the employer needs. When you apply, tailor your construction resume to the specifics of the job description.
Optimize for Keywords
Keywords have an essential place in your resume, so you have to look for them. These keywords are in the job description, so you must triple-read the job description. Mark out the recurring words in this job description and ensure they appear in your application. Apart from the keywords, mimic the language of the description.
Structure  Properly and Be Concise.
You must ensure that you structure your construction resume in the proper manner. It is crucial that you provide the following;
Your contact information and ensure that it is correct. You don't want to miss a great job because you supplied the wrong details. So, you must quadruple read and confirm your contact information.
Your skills.
Relevant employment history and list examples of projects you have taken part in.
Your attributes.
When you provide the above, please, it would be helpful if you provided a summary.
Proofread
After you complete your resume, ensure that you proofread it adequately and eliminate all errors.
Conclusion.
With these 5 steps, you are 5 steps closer to getting your dream construction job. All you have to do is apply.